Vision Mini - Custom Build
Build Your Custom VISION Mini
AMD Ryzen 5 5600G | 6 Cores 12 Threads
16GB Lexar DDR4 3200MHz (Laptop) (8x2)
1TB Lexar NM620 Gen3 SSD (R: 3300 | W: 3000)
All you will ever need in an office PC
The VISION Mini is our small form factor productivity PC, aimed at users who need a system for office applications or even photo editing. Now equipped with the new RYZEN 4000 series and Intel® 12th Gen processors, the VISION Mini delivers full desktop compute performance in a package small enough to be mounted behind your display! Looking for a clean setup for the home or office? Look no further.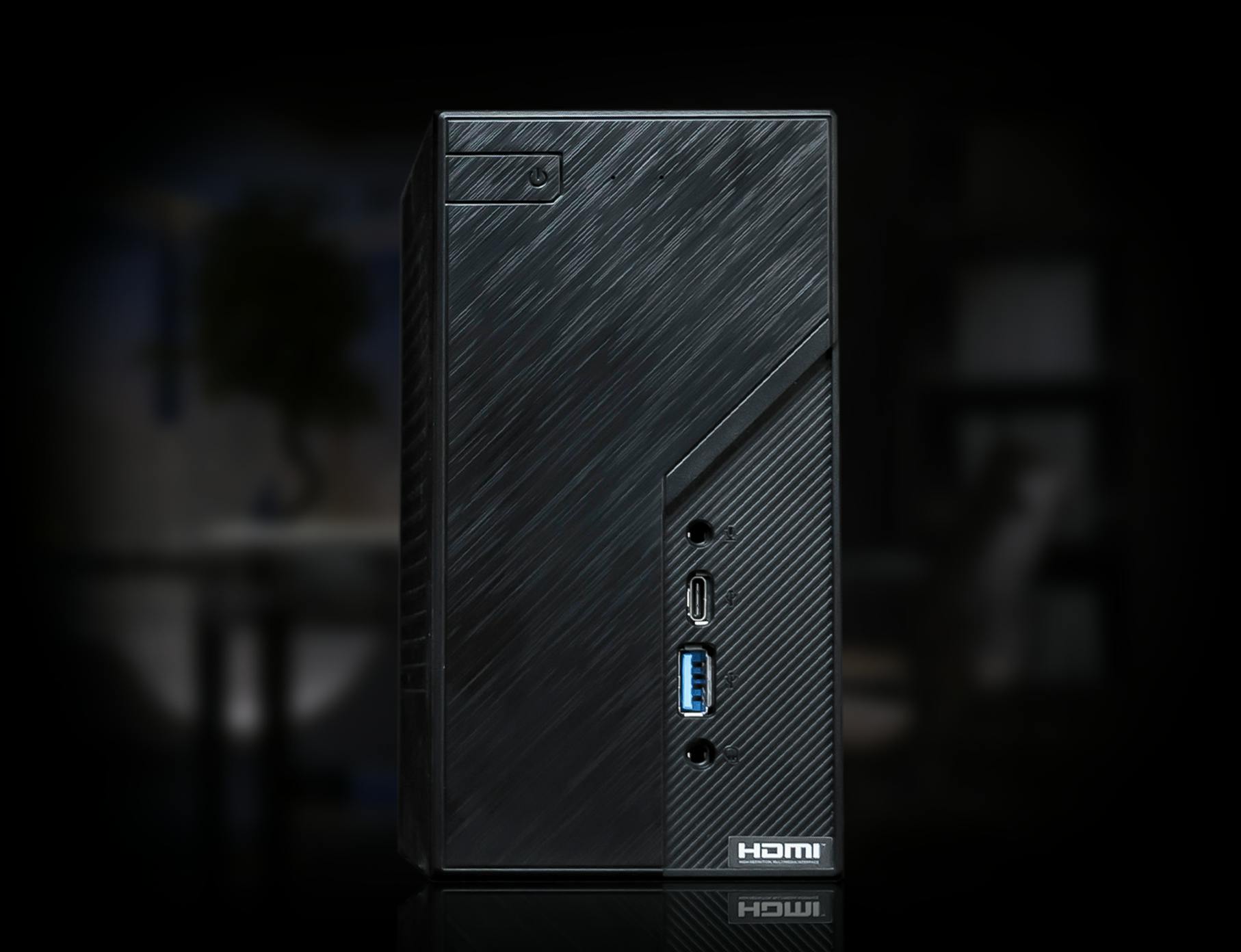 NOT JUST SMALLER, BETTER.
Pint Size Measurements
The VISION Mini isn't just smaller than your typical office PC. Its full suite of connectivity, storage and performance options elevate the mini-PC – build anything from a multimedia PC to an absolute beast of a content creation system.
TRUE DISPLAY OUTPUTS
The VISION Mini supports three display outputs: D-sub, HDMI and Display Port. Even better – it's capable of powering all of them simultaneously to enable maximum visual real estate.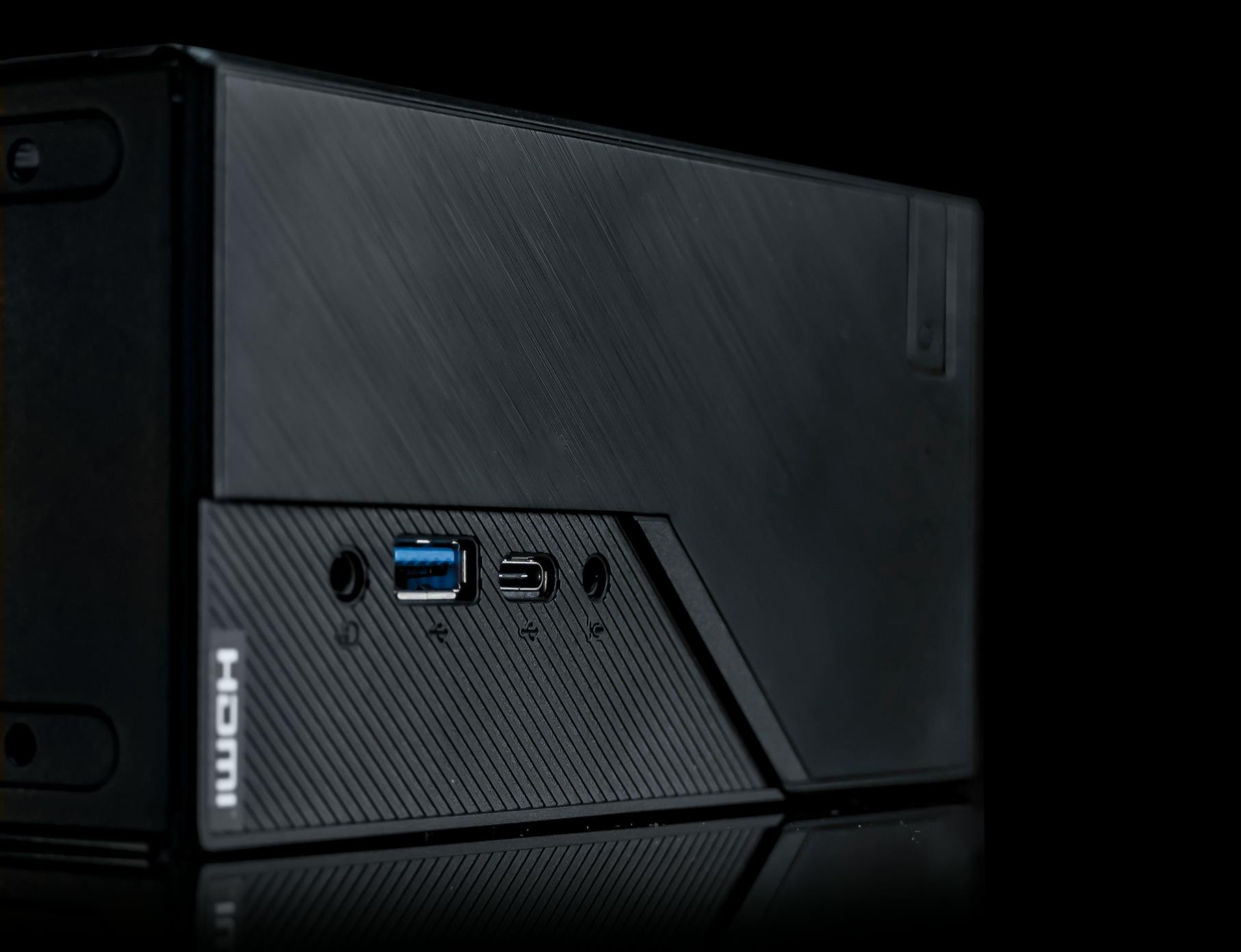 COMPACT AND VERSATILE
Fully Featured Micro PC
The VISION Mini is designed around the ASRock STX motherboard, a pint-sized board that delivers full modular processor upgrade capabilities. At the heart of the build sits a full desktop processor found in PCs several times the Mini's size, enabling it to offer a wide range of connectivity options to support your every need and whim. Plug everything from multiple HDDs to Ultra High-Speed PCIe SSDs; the Vision Mini covers your every productivity or multimedia need.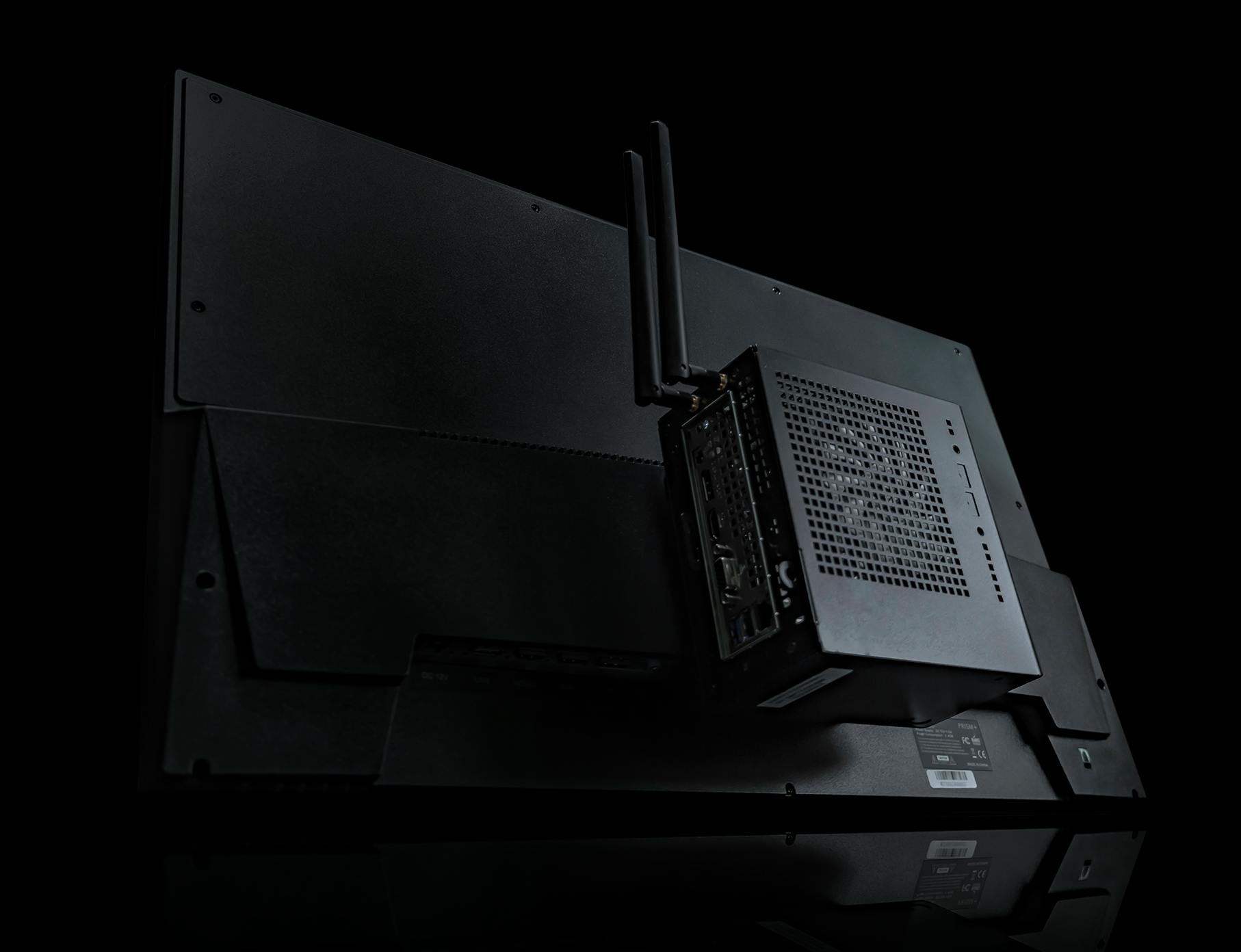 VESA MOUNT KIT
OPTIONAL
Our VESA Mount Kit for the VISION Mini lets you attach your system to any VESA-compatible wall mount, monitor or articulating arms to create your ideal space.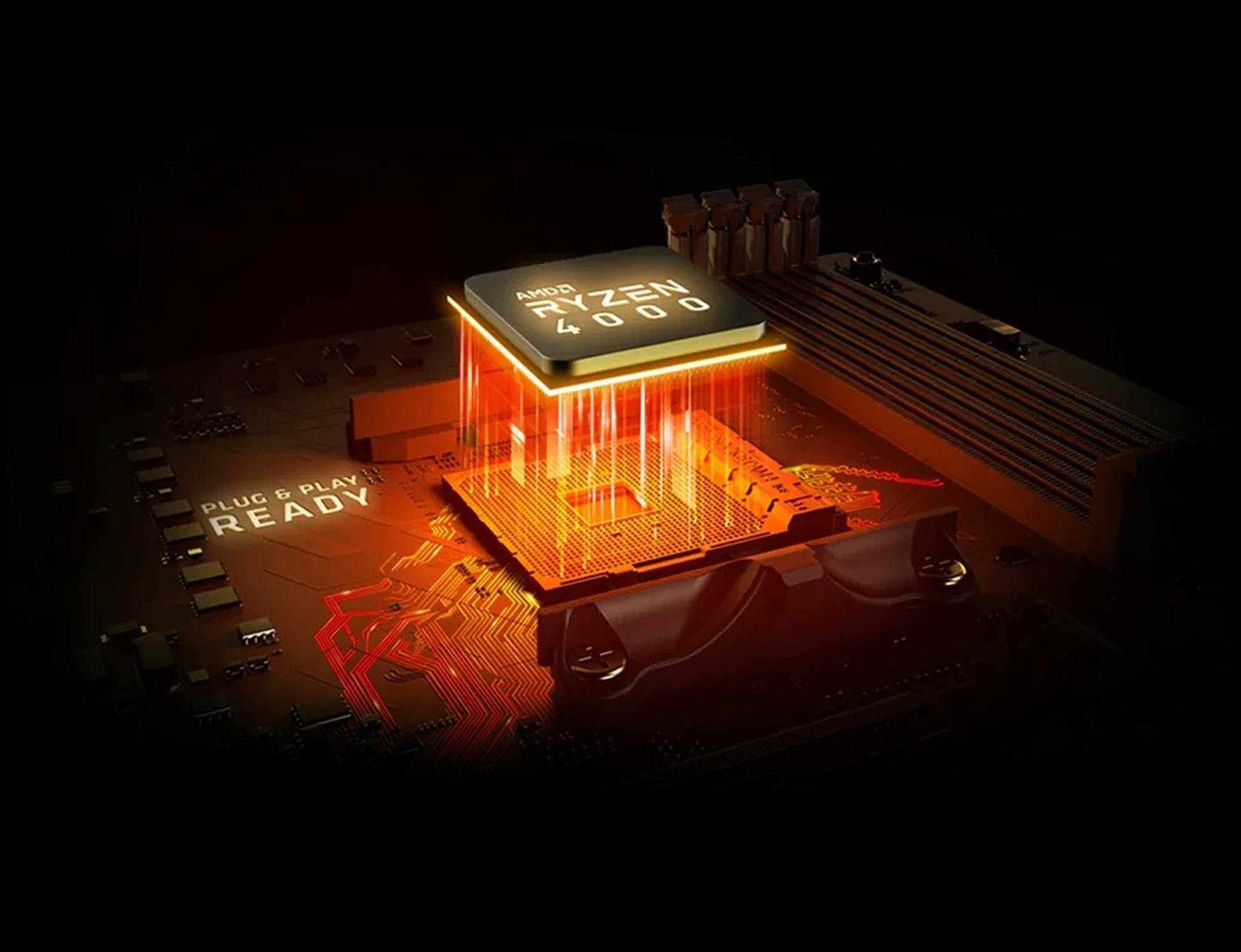 AMD Ryzen Desktop Processors
The VISION Mini supports AMD RYZEN 5000 series, offering up to 2.5x multi-threaded performance compared to previous generations.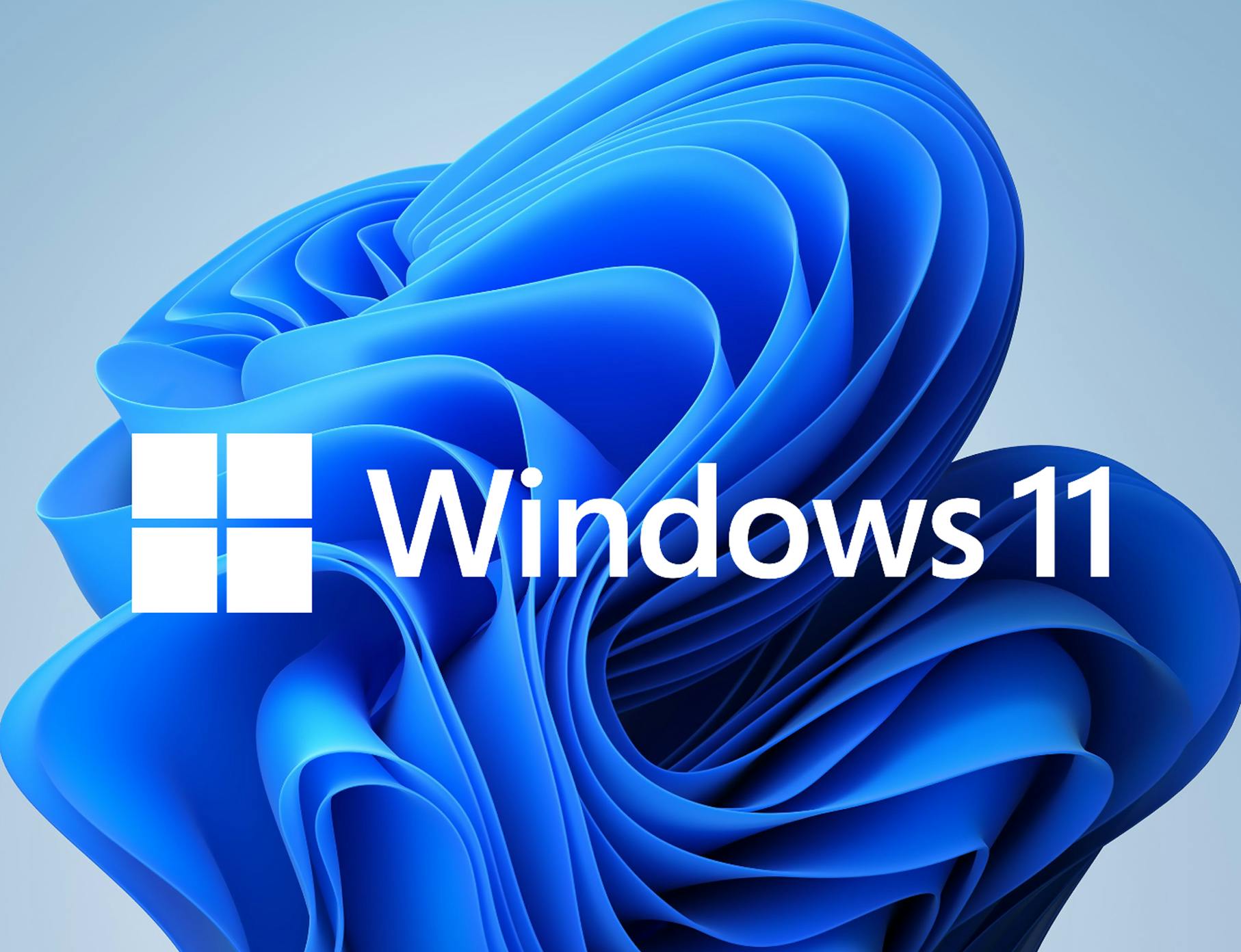 Windows 11 Professionals
Designed for the world of hybrid work, Windows 11 can help you work more simply and seamlessly from anywhere. Buy and download Windows 11 for Professionals to enjoy a simple, powerful UX helps improve productivity and focus. New features enable you to make the most of available desktop space. App compatibility and cloud management make adoption easy. A Zero Trust-ready OS helps protect data and access, wherever business takes you.
CHASSIS INFORMATION
DeskMini X300 (AMD)
DIMENSIONS
155mm x 155mm x 80mm (Length x Width x Height)
CPU & RAM SUPPORT
Supports AMD AM4 Socket CPUs (Cezanne, Renoir, Picasso, Raven Ridge, up to 65W)
Supports 2 x SO-DIMM DDR4 Memory, Max. 64GB - AMD Ryzen 5000/4000 series – 3200MHz - AMD Ryzen 3000/2000 series – 2933MHz
I/O Panel (Rear)
1 x 10/100/1000 Mbps Lan Connection
DeskMini B660 (Intel)
DIMENSIONS
155mm x 155mm x 80mm (Length x Width x Height)
CPU & RAM SUPPORT
Supports 12th Gen Intel®Core™ Processors (LGA1700), Max. TDP 65W
Supports 2 x SO-DIMM DDR4-3200MHz, Max. 64GB (non-ECC)
I/O Panel (Front)
1 x USB 3.2 Gen2x2 Type-C
I/O Panel (Rear)
1 x 10/100/1000 Mbps Lan Connection