Monolith - Basic
Build Your Custom Monolith
Our MONOLITH features clean design, ultra compact footprint and an easily transportable form factor. With support for up to the RTX 3080Ti and high-end CPUs, who says compact PCs can't be powerful?
Zotac GTX 1650 Amp Core - 4GB
AMD Ryzen 5 5500 | 3.6Ghz | 6 Cores 12 Threads
16GB Lexar Hades RGB 3600MHz DDR4 (8x2)
512GB Lexar NM760 Gen4 SSD (R: 5300 | W: 4000)
ASROCK B550M-ITX/AC - (Wi-fi / Bluetooth)
Monolith (Recommended Config)
Elite Mini-ITX Performance Build
Our MONOLITH recommended configuration comes ready for 1440p gaming and demanding productivity needs. With options to further upgrade almost any component on this build, create one that suits your needs.
Asus TUF RTX 3060TI OC - 8GB
Intel Core i5-12600KF | 4.9GHz | 10 Cores 16 Threads
16GB Klevv Cras X DDR4 4000MHz (8x2)
512GB Lexar NM760 Gen4 SSD (R: 5300 | W: 4000)
AFTERSHOCK Spectra Glacier Mirror 240mm
Gigabyte B660I Aorus Pro AX - (Wi-fi / Bluetooth) - DDR4
BUILT FOR ELITE FUNCTIONALITY
The MONOLITH envisions a design that unites both form and functionality. Highly compact, upgradable and absolutely tool-free, the MONOLITH is a travel-friendly high-performance PC that you can easily take to your next LAN party.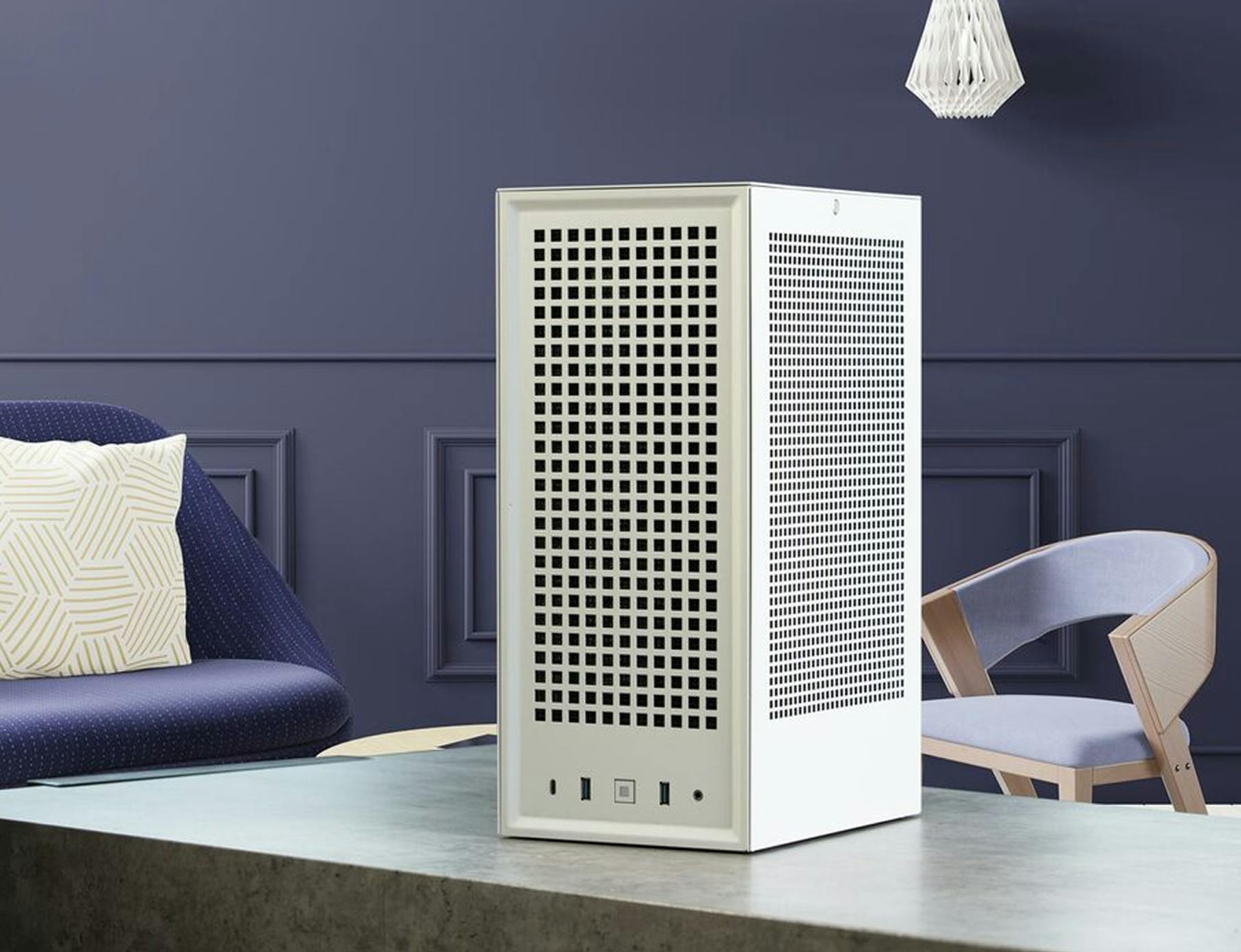 SMALL AND POWERFUL
The MONOLITH isn't just smaller than your typical ITX PC. It sports a unique vertical design that allows heated air to be transferred upwards and out. This allows for a smaller footprint on your desk while maintaining airflow and thermal performance – enough to handle GPU behemoths such as the RTX 3080Ti.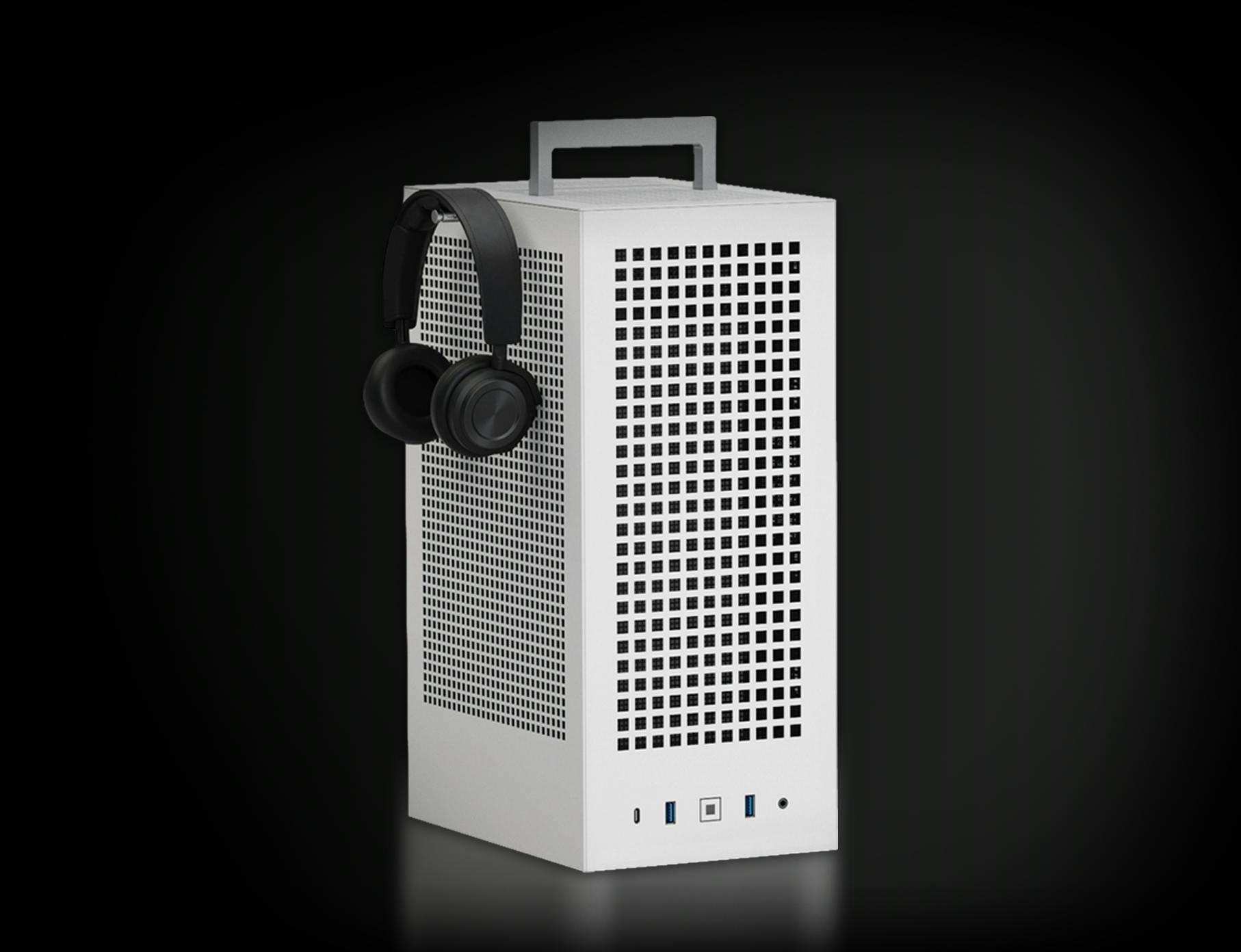 GOES WHERE YOU GO
The MONOLITH combines its refined design with unapologetic functionality that goes beyond the norm. Its aluminium and steel construction blends lightweight portability and durability, while smart, integrated features found throughout its chassis set this build apart from all others. A discreet handle hides at the top for effortless carry, while two built-in accessory holders help to keep your space – wherever it may be – clutter-free. The MONOLITH's side panels can also be easily popped off for convenient access to its components, making cleaning and upgrading a quick thought away.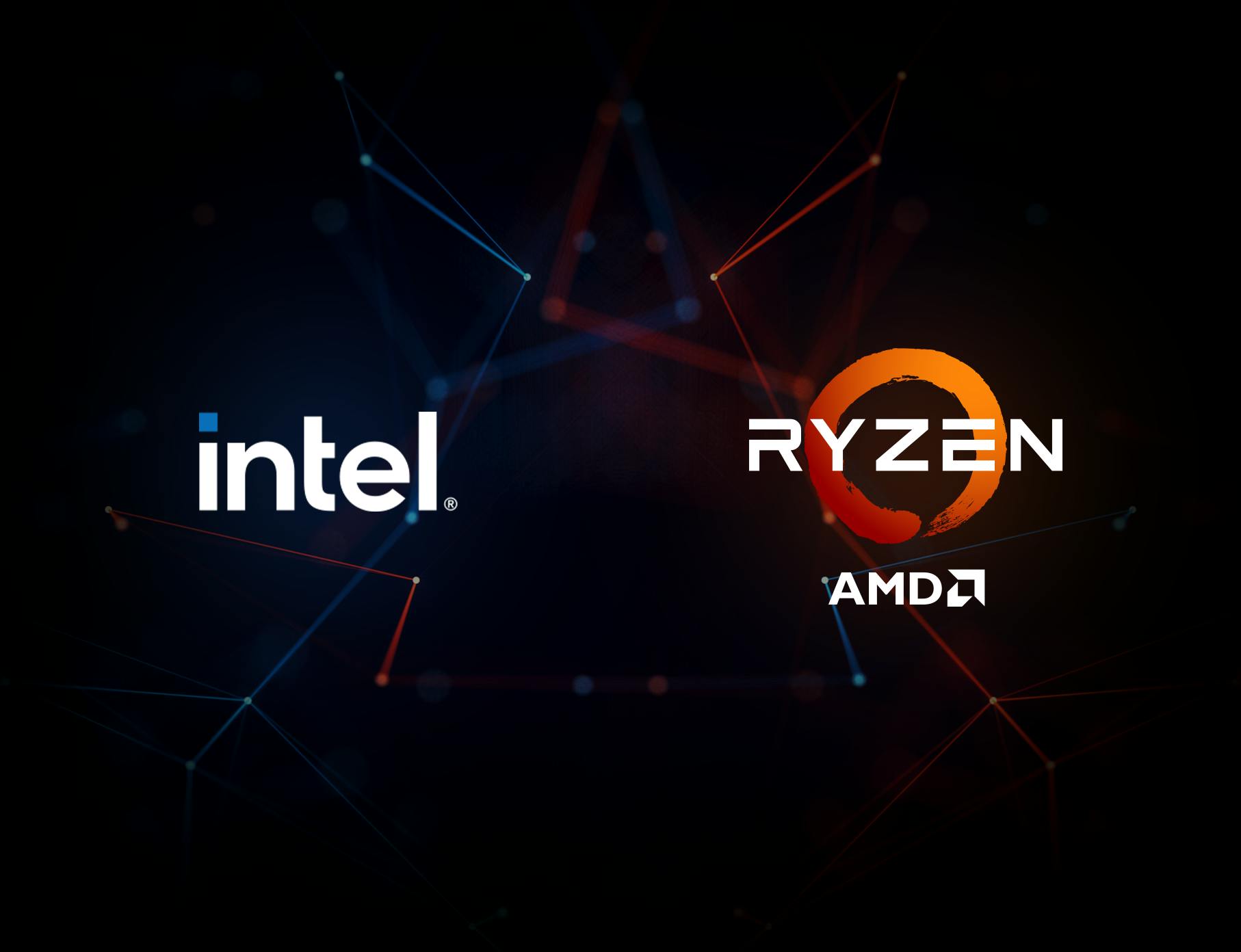 SELECT YOUR PROCESSOR
Choose between AMD and Intel chipsets to power your gaming or workflow needs. For extra power during intensive workloads or gaming sessions, Intel's Turbo Boost Technology can deliver additional power to your CPU for extra power during intensive workloads or gaming sessions. With AMD's SenseMI technology, Ryzen processors can optimize power consumption and CPU performance for gamers and content creators.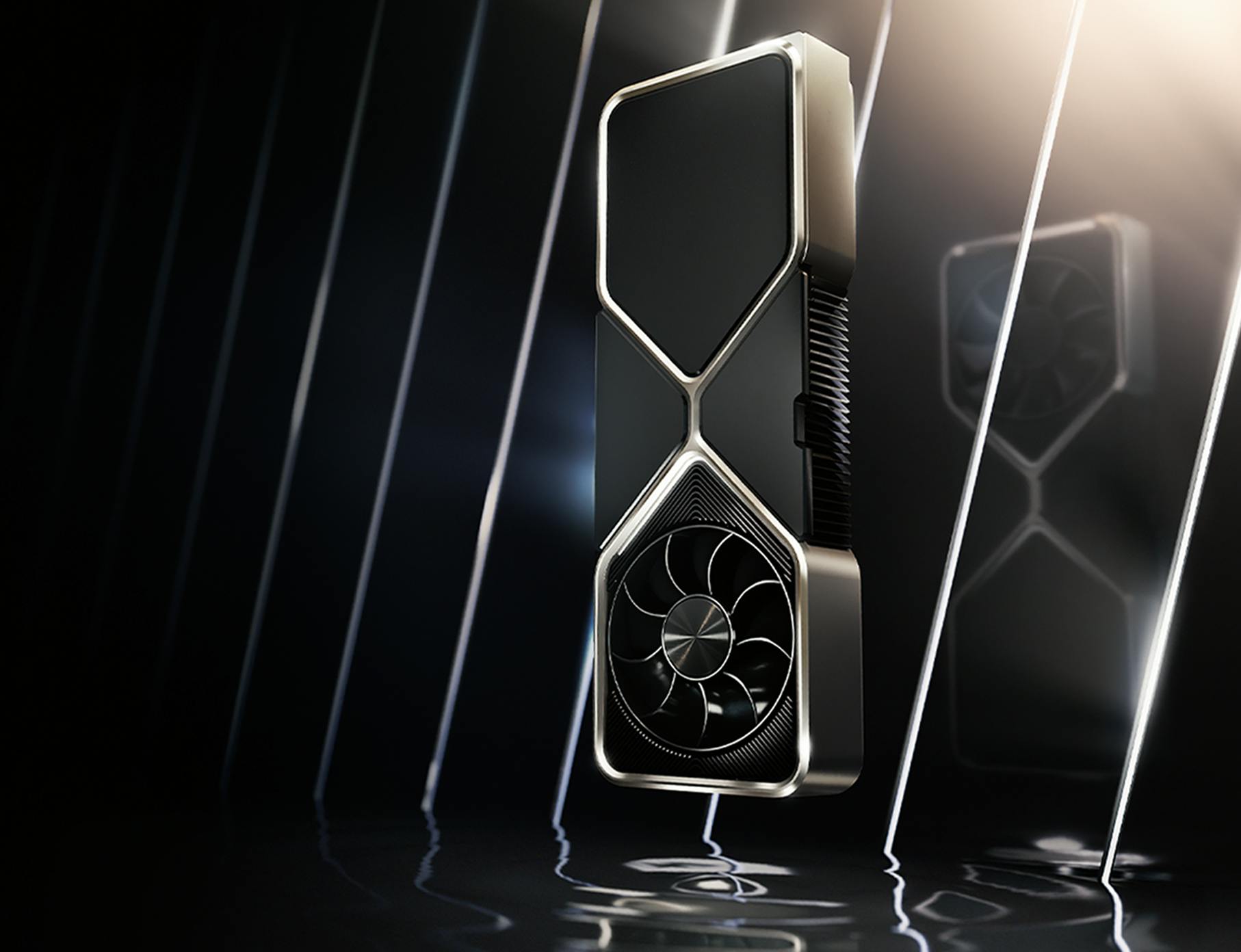 GEFORCE RTX™ 30-SERIES
Power your build with the latest graphic offerings from NVIDIA® GeForce®. Be it high octane gaming at 1080p or even 4K, the MONOLITH offers the GeForce RTX™ 30-Series GPUs for groundbreaking framerates and a blisteringly smooth experience running the most demanding titles.
3 YEARS WARRANTY
The MONOLITH comes with AFTERSHOCK PC's industry-leading three-year warranty – safeguarding your machine with 1-for-1 parts exchanges for any faulty components during its validity. We also offer optional doorstep pickup extensions to keep your AFTERSHOCK PC experience seamless.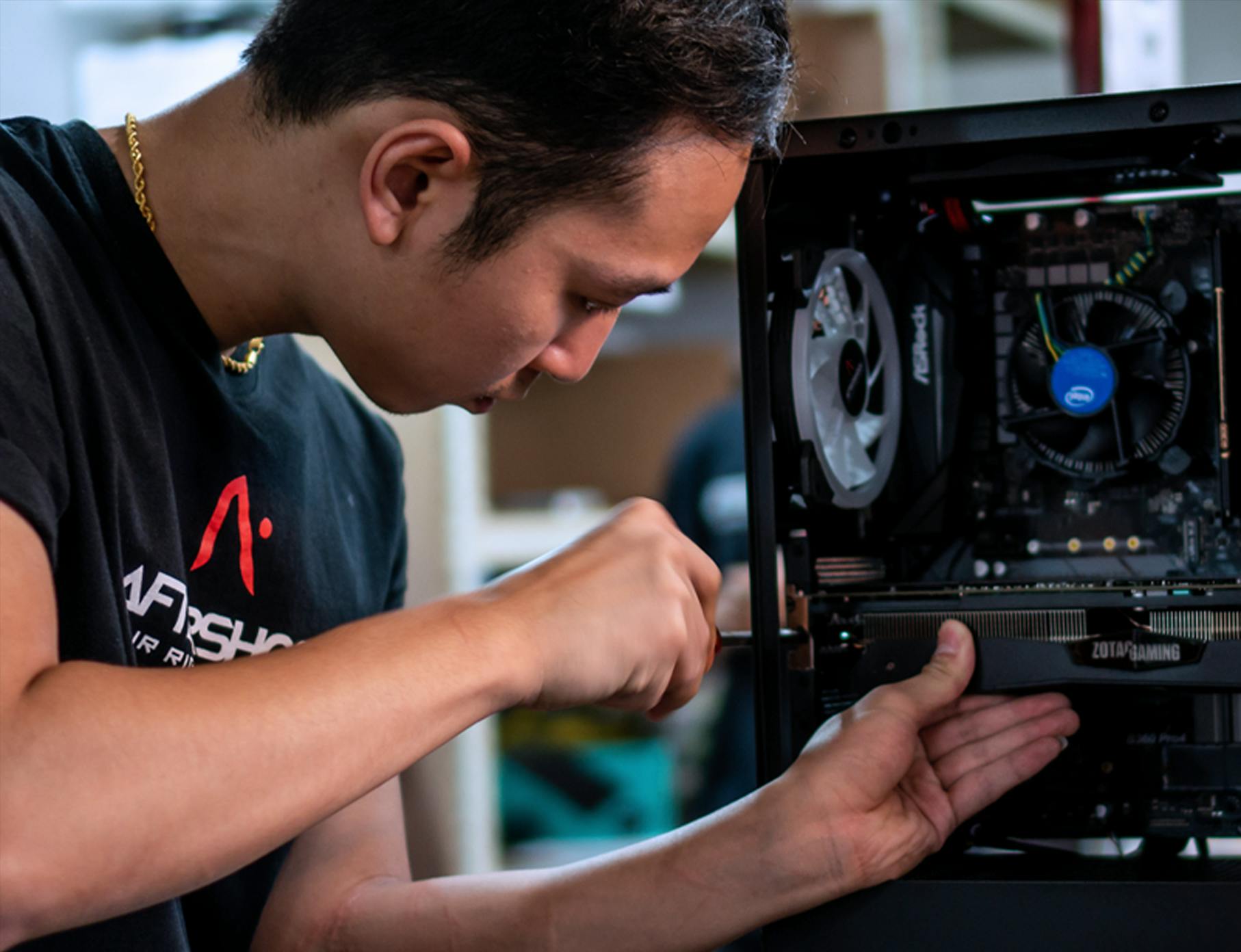 THE ULTIMATE CUSTOMER SERVICE & SUPPORT
Game and create worry-free with lifetime customer support powered by Singapore's largest Custom PC service team. At AFTERSHOCK PC, our commitment to the highest standards of customer care extends beyond purchase – our team of specialists and technicians work around the clock for a smooth and hassle-free ownership experience.
CHASIS INFORMATION
Hyte Revolt 3
Dimensions
253mm x 178mm x 409mm (L x W x H)
Radiator Support
1 x 120mm/ 140mm/ 240mm/ 280mm