Mainframe - Basic
Build Your Custom MAINFRAME
Introducing the MAINFRAME – our flagship-class high-performance PC that delivers possibly the best airflow performance on the planet. Designed to accommodate the most insane hardware available, customise your MAINFRAME here – the sky is the limit.
Zotac GTX 1650 Amp Core - 4GB
AMD Ryzen 5 5500 | 3.6Ghz | 6 Cores 12 Threads
16GB Lexar Hades RGB 3600MHz DDR4 (8x2)
512GB Lexar NM760 Gen4 SSD (R: 5300 | W: 4000)
Gigabyte B550 Aorus Elite V2 - (Wi-fi / Bluetooth)
Mainframe (Recommended Config)
Endgame Thermal Performance PC
Our recommended MAINFRAME configuration is a true endgame Custom PC build. Featuring an Intel i9 and an Nvidia RTX 3080Ti, this build comes packed with extreme components, including even DDR5 memory for performance that will crush almost any task.
Zotac RTX 3080Ti Trinity OC - 12GB
Intel Core i9-12900KF | 5.2GHz | 16 Cores 24 Threads
32GB ADATA Lancer RGB DDR5 5200MHz (16x2)
1TB Samsung Gen4 SSD (R: 7000 | W: 5100)
AFTERSHOCK Spectra Glacier Mirror 360mm
Asus TUF Z690 Plus D5 - (Wi-fi / Bluetooth)
MONSTROUS AIRFLOW
Behold the MAINFRAME: a flagship-class high-performance PC that revolutionises airflow design for absolutely boundary-breaking thermal performance. This build pulls none of its punches – its stunningly graceful design, ultra-premium construction and brilliantly structured layout make for just a few of the reasons why this Custom PC masterpiece is in a league of its own.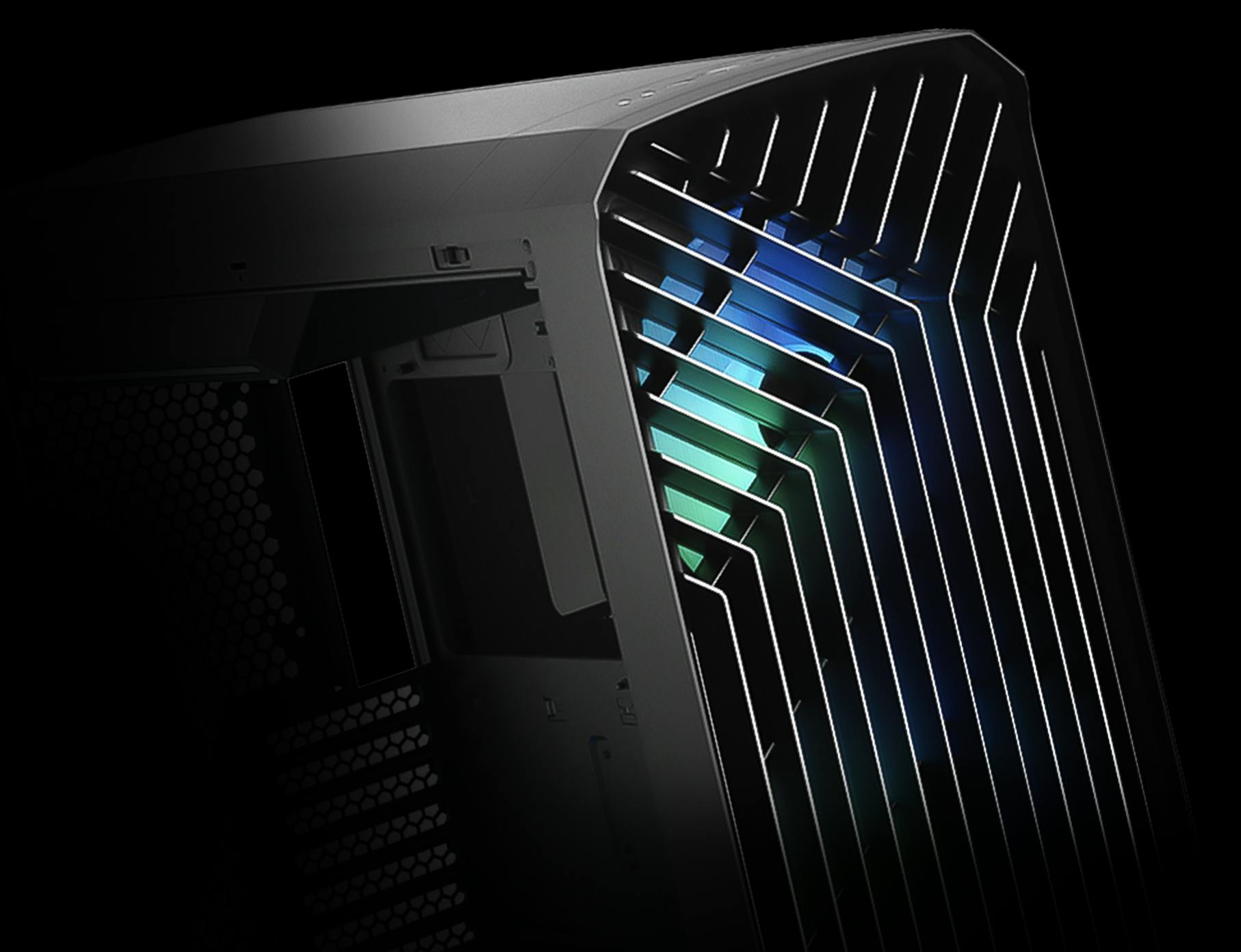 INNOVATION AT ITS BEST
Built on the award-winning Fractal Torrent chassis, the MAINFRAME's provocative open grill design is an innovation in both cooling performance and aesthetics. This unique front panel allows unblocked airflow to rush into its interior, letting your system continuously breathe cool air to maintain peak performances in even the most extreme components. This is supplemented with powerful, extra-large Prisma RGB fans for a beautifully uniform glow that exudes effortless class.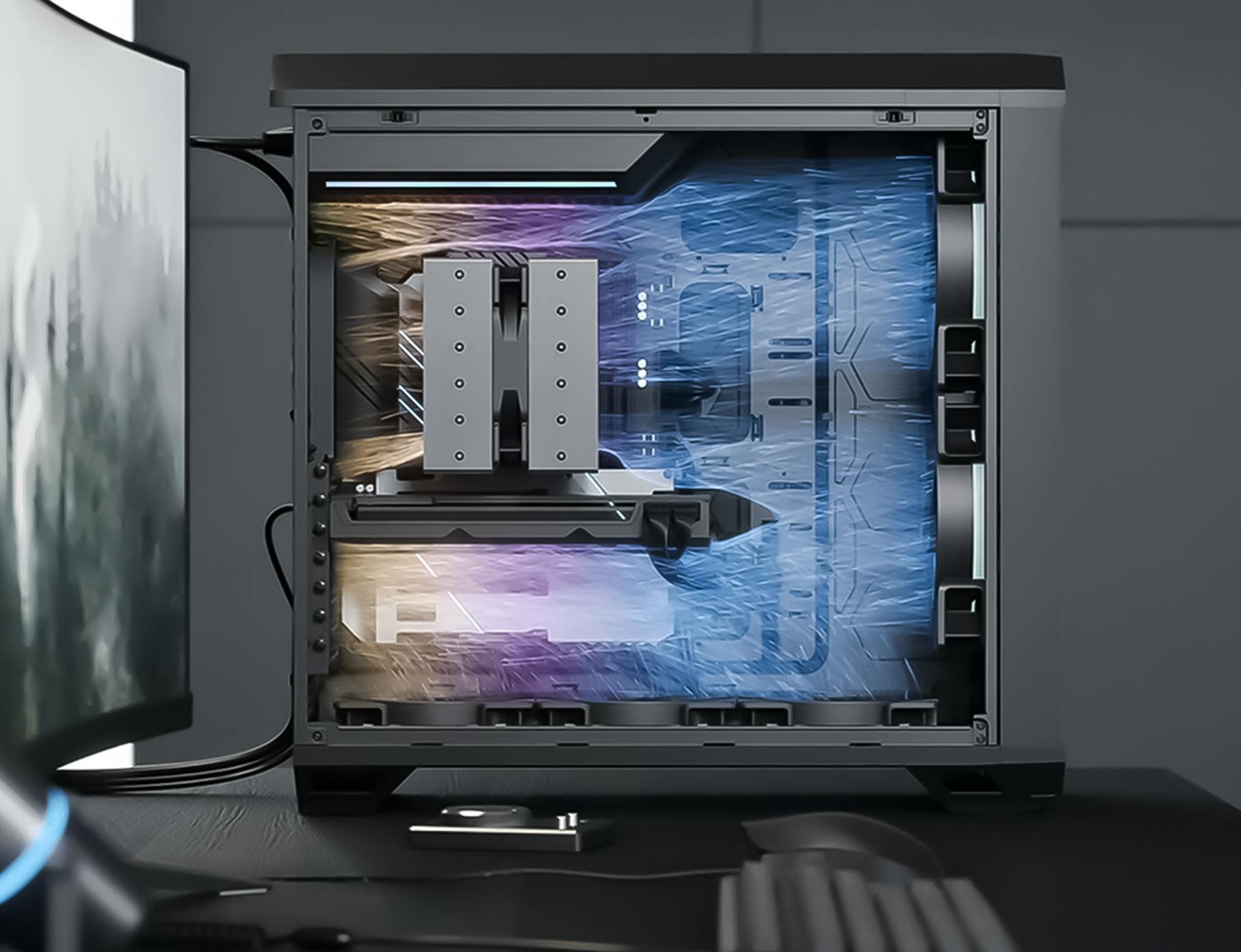 TOP-TIER AIRFLOW
The MAINFRAME's interior layout features expansive base intakes, huge 180mm fans and a streamlined interior with massive amounts of space. Together, this system charts unhindered pathways of air through every element of your build, whisking heat away efficiently. The MAINFRAME also integrates a fan hub for granular sound control as well as optional front and bottom nylon filters, allowing users to maximise their MAINFRAME's airflow performance to their preferences.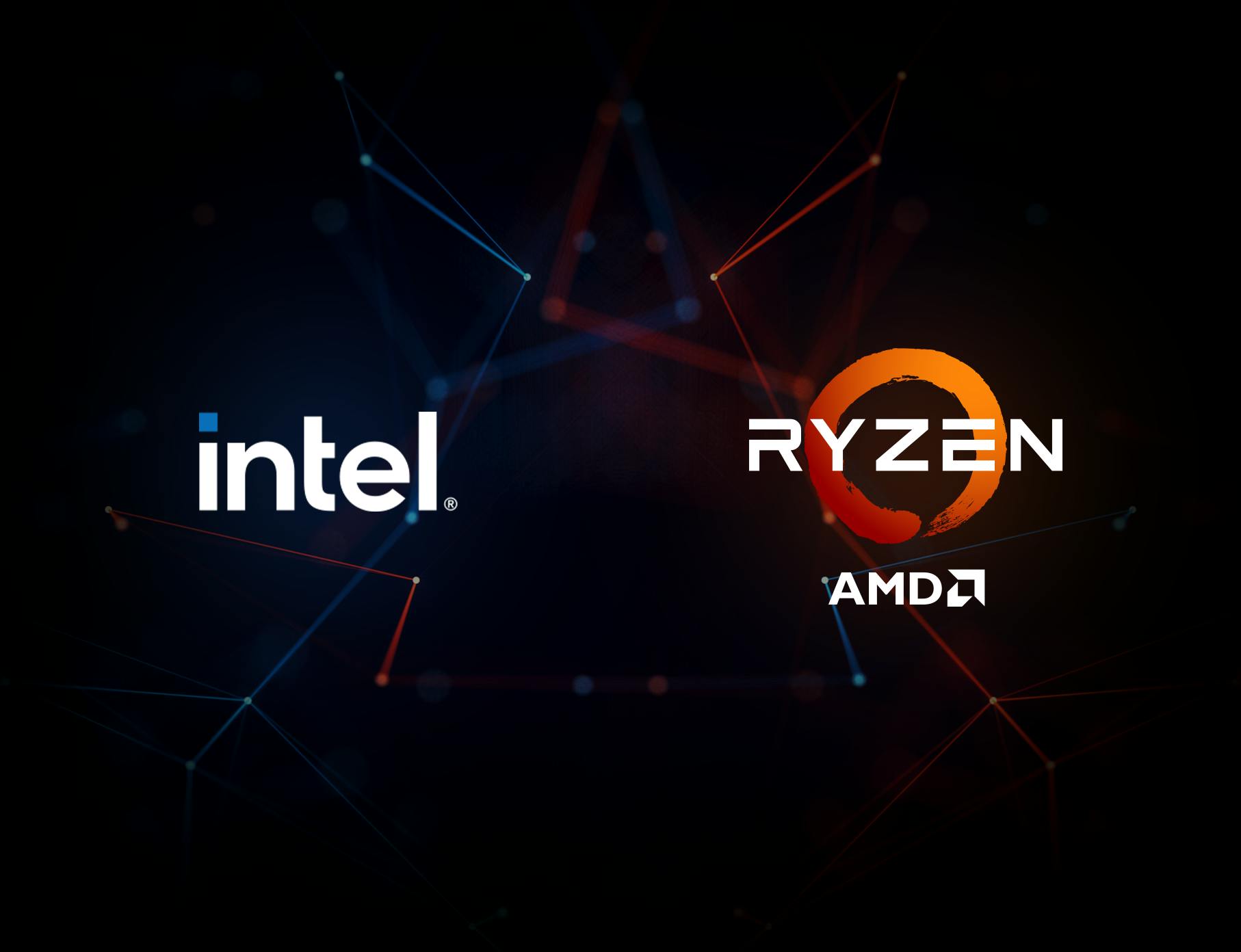 SELECT YOUR PROCESSOR
Choose between AMD and Intel chipsets to power your gaming or workflow needs. For extra power during intensive workloads or gaming sessions, Intel's Turbo Boost Technology can deliver additional power to your CPU for extra power during intensive workloads or gaming sessions. With AMD's SenseMI technology, Ryzen processors can optimise power consumption and CPU performance for gamers and content creators.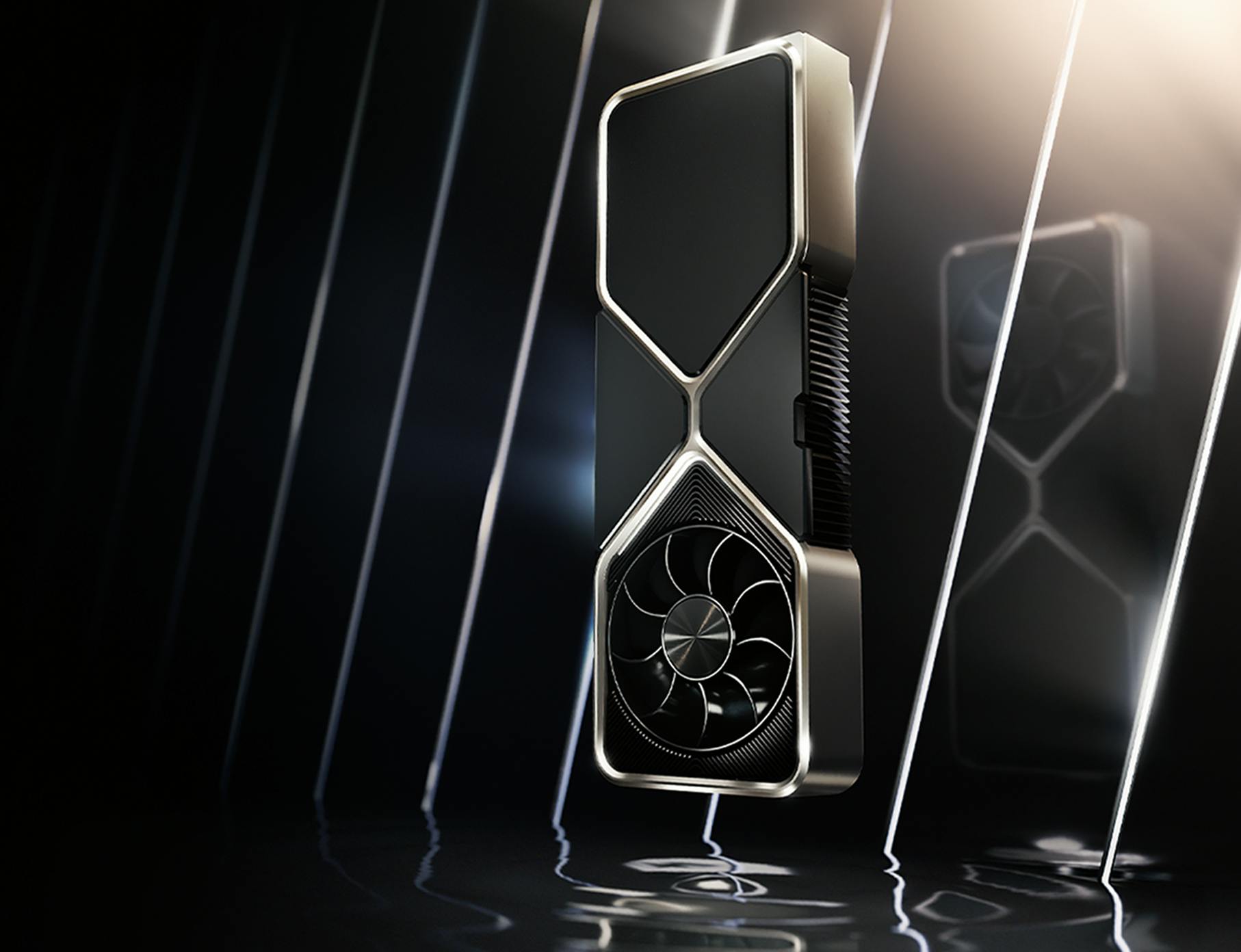 GEFORCE RTX™ 30-SERIES
Power your build with the latest graphic offerings from NVIDIA® GeForce®. Be it high octane gaming at 1080p or even 4K, the MAINFRAME offers the GeForce RTX™ 30-Series GPUs for groundbreaking framerates and a blisteringly smooth experience running the most demanding titles.
3 YEARS WARRANTY
The MAINFRAME comes with AFTERSHOCK PC's industry-leading three-year warranty – safeguarding your machine with 1-for-1 parts exchanges for any faulty components during its validity. We also offer optional doorstep pickup extensions to keep your AFTERSHOCK PC experience seamless.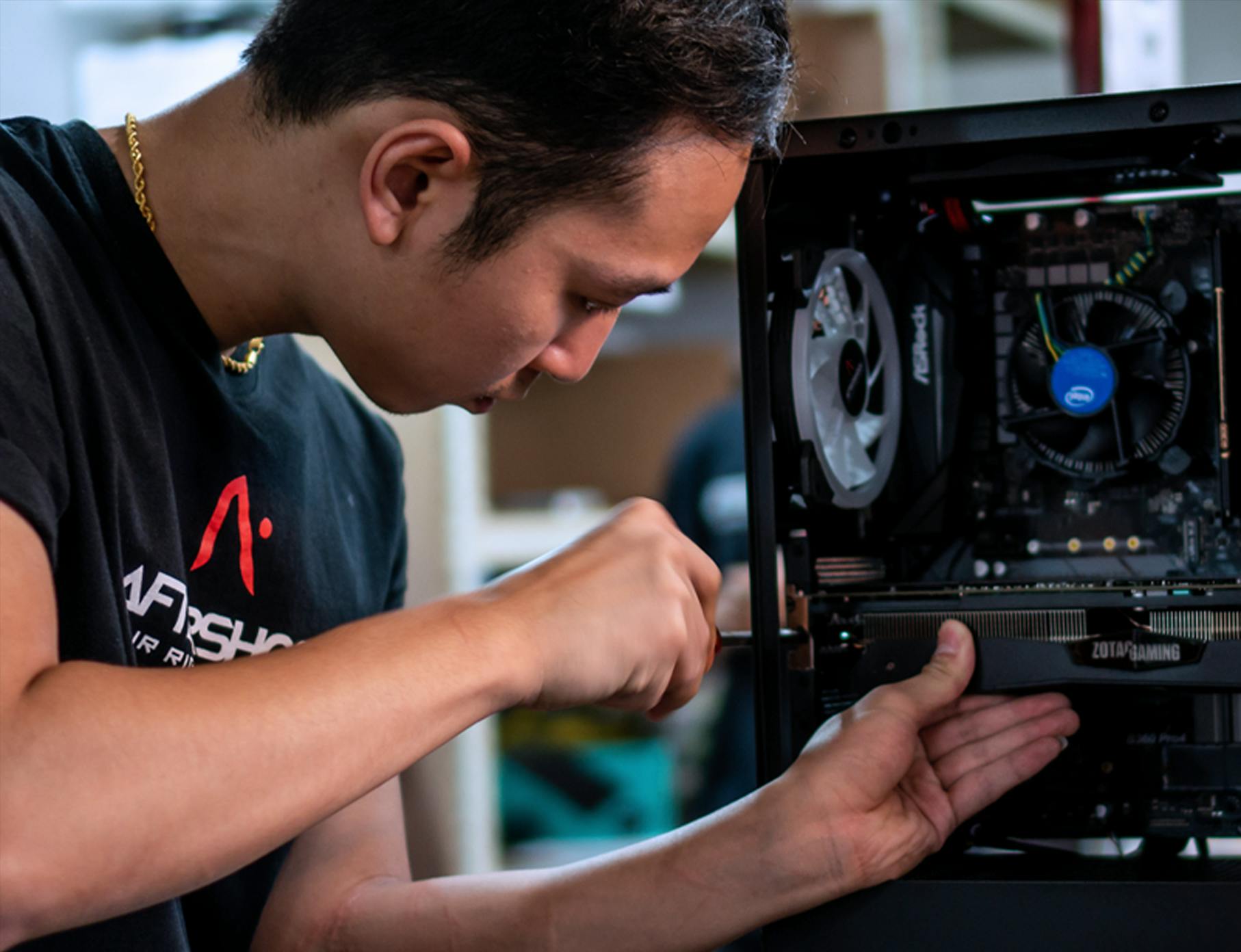 THE ULTIMATE CUSTOMER SERVICE & SUPPORT
Game and create worry-free with lifetime customer support powered by Singapore's largest Custom PC service team. At AFTERSHOCK PC, our commitment to the highest standards of customer care extends beyond purchase – our team of specialists and technicians work around the clock for a smooth and hassle-free ownership experience.
CHASIS INFORMATION
Fractal Torrent Chassis
Dimensions
544mm x 242mm x 530mm [L x W x H]
Cooling Fans Support
Front - 3 x 120/140 mm or 2 x 180 mm
Rear - 1 x 120mm/ 140mm Bottom - 3 x 120mm/ 140 mm or 2 x 180mm