Flow - Custom Build
Build Your Custom FLOW
Available in Black or White
Supports Up to Nvidia RTX 4090
360mm Liquid Cooling AIO Support
453mm x 230mm x 466mm (L x W x H)
POWERFUL AIRFLOW
Built on the Corsair 5000D chassis, the FLOW is a highly versatile airflow-optimized mid-tower ATX build. With easy cable management and two CORSAIR 120mm AirGuide fans included, it delivers exceptional cooling in a premium steel chassis that is distinctive yet minimalist.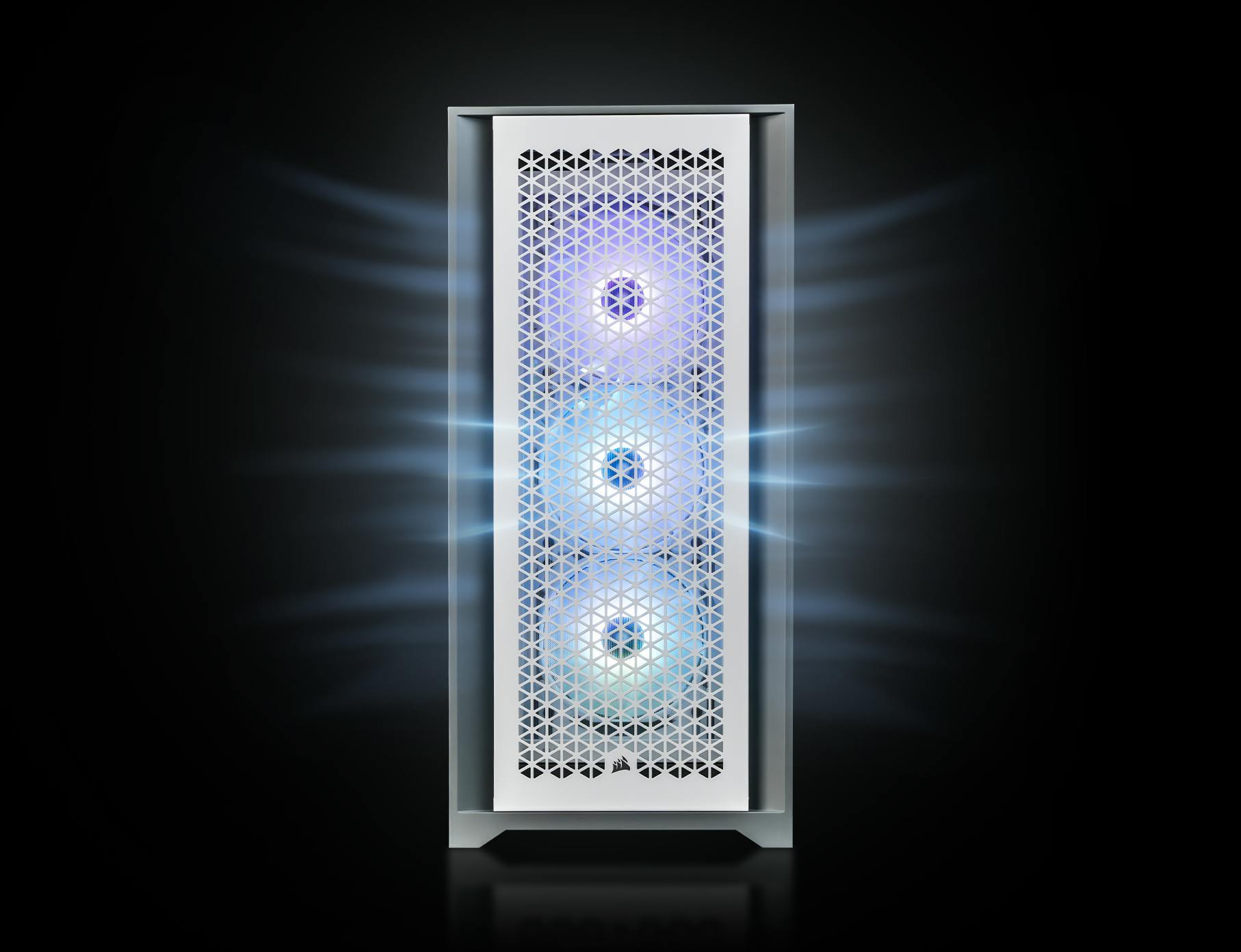 ENHANCED VENTILATION
The FLOW provides outstanding airflow throughout the system while processing heavy workloads and high-performance games. Its fan intakes air directly and concentrates it towards components that generate the most heat, optimising thermal performance within the chassis while maintaining whisper-quiet operations.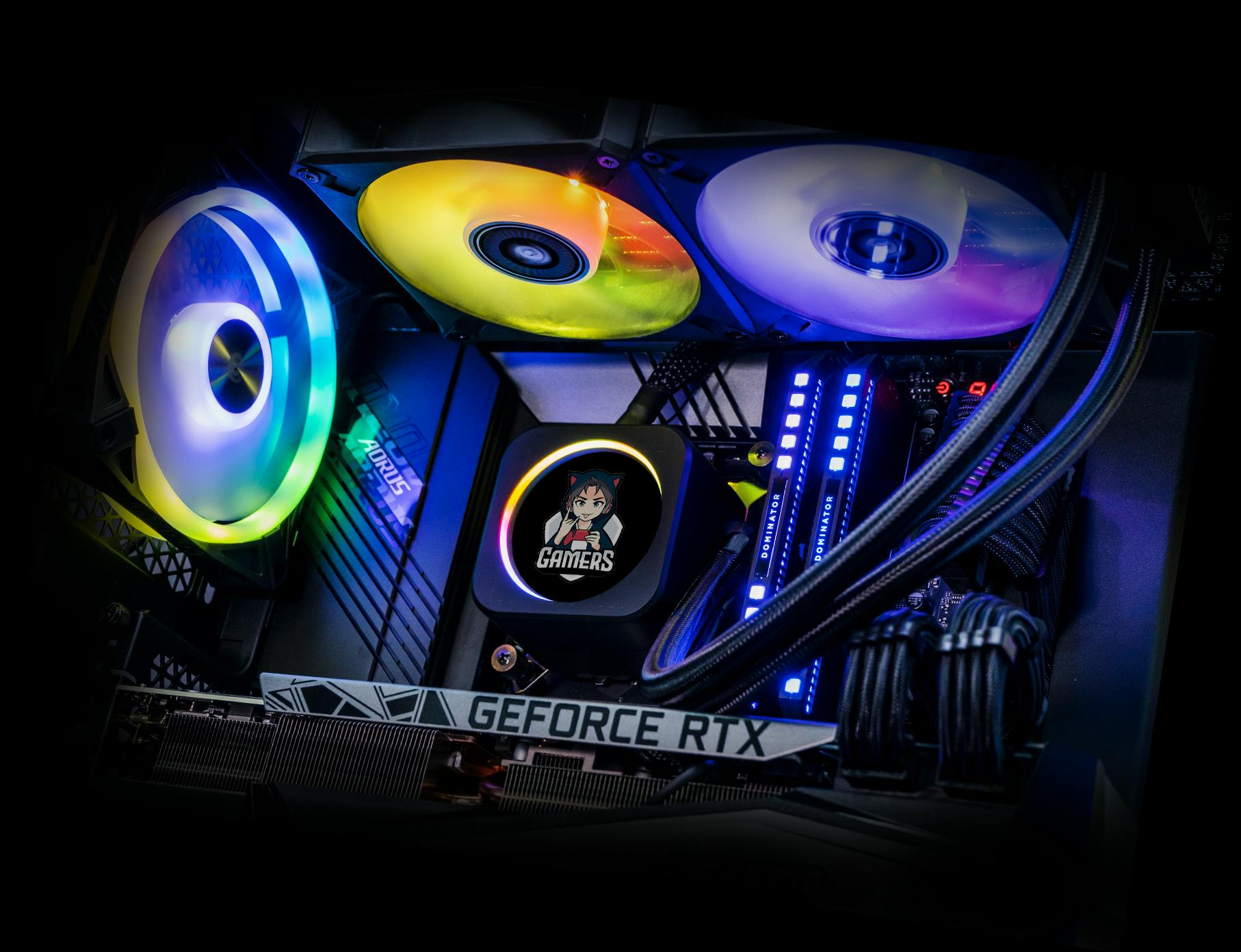 WORLD CLASS COMPONENTS
Each FLOW Custom PC is handcrafted and tuned by our experts at the highest level of standards that the team at AFTERSHOCK PC is known for. From perfect cable management to industry-leading performance testing, our team ensures that each FLOW PC is built to last.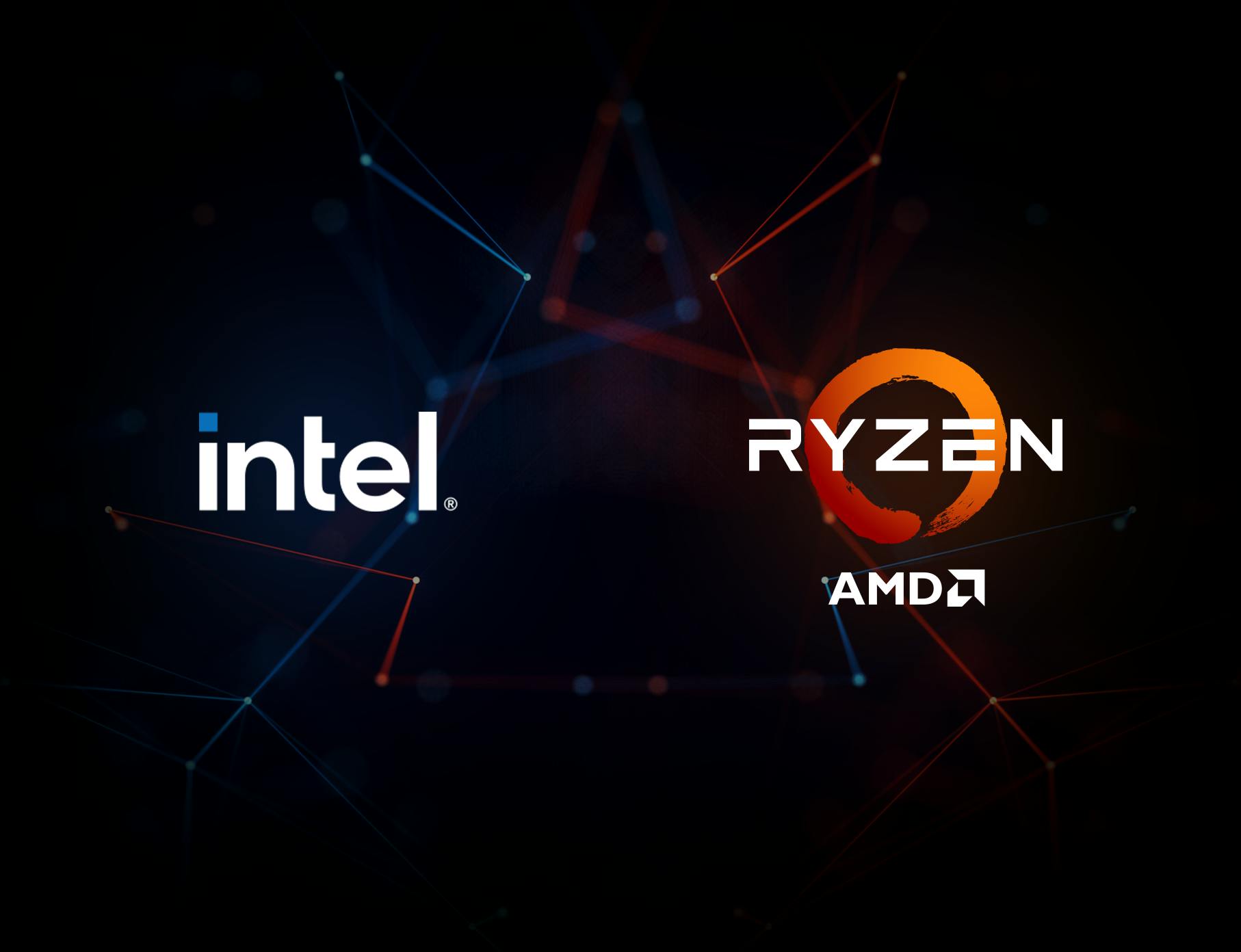 SELECT YOUR PROCESSOR
Choose between AMD and Intel chipsets to power your gaming or workflow needs. For extra power during intensive workloads or gaming sessions, Intel's Turbo Boost Technology can deliver additional power to your CPU for extra power during intensive workloads or gaming sessions. With AMD's SenseMI technology, Ryzen processors can optimize power consumption and CPU performance for gamers and content creators.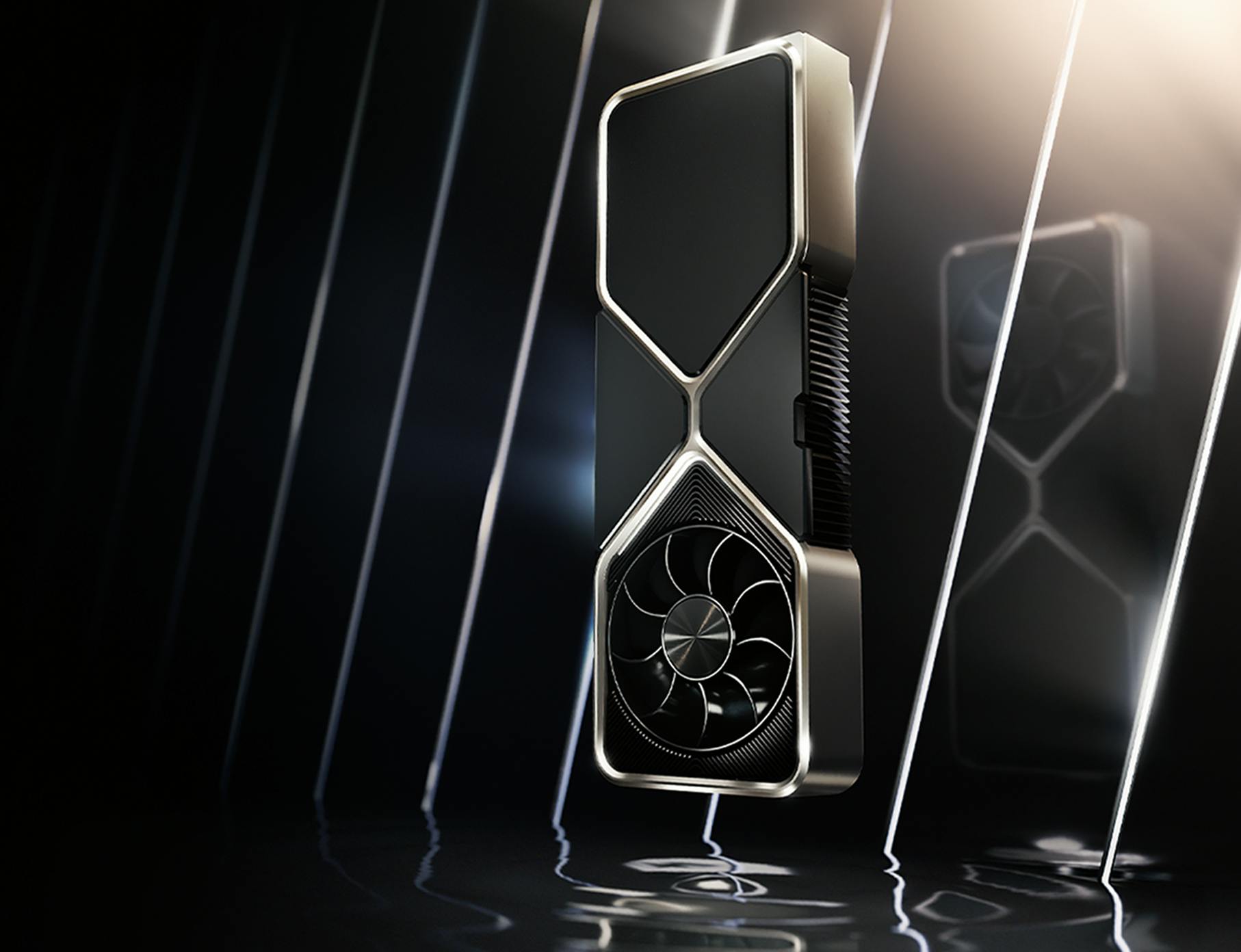 GEFORCE RTX™ 40-SERIES
Power your build with the latest graphic offerings from NVIDIA® GeForce®. Be it high-octane gaming at 1080p or even 4K, customise your Tower with the latest GeForce RTX™ 40-Series GPUs for groundbreaking framerates and a blisteringly smooth experience running the most demanding titles.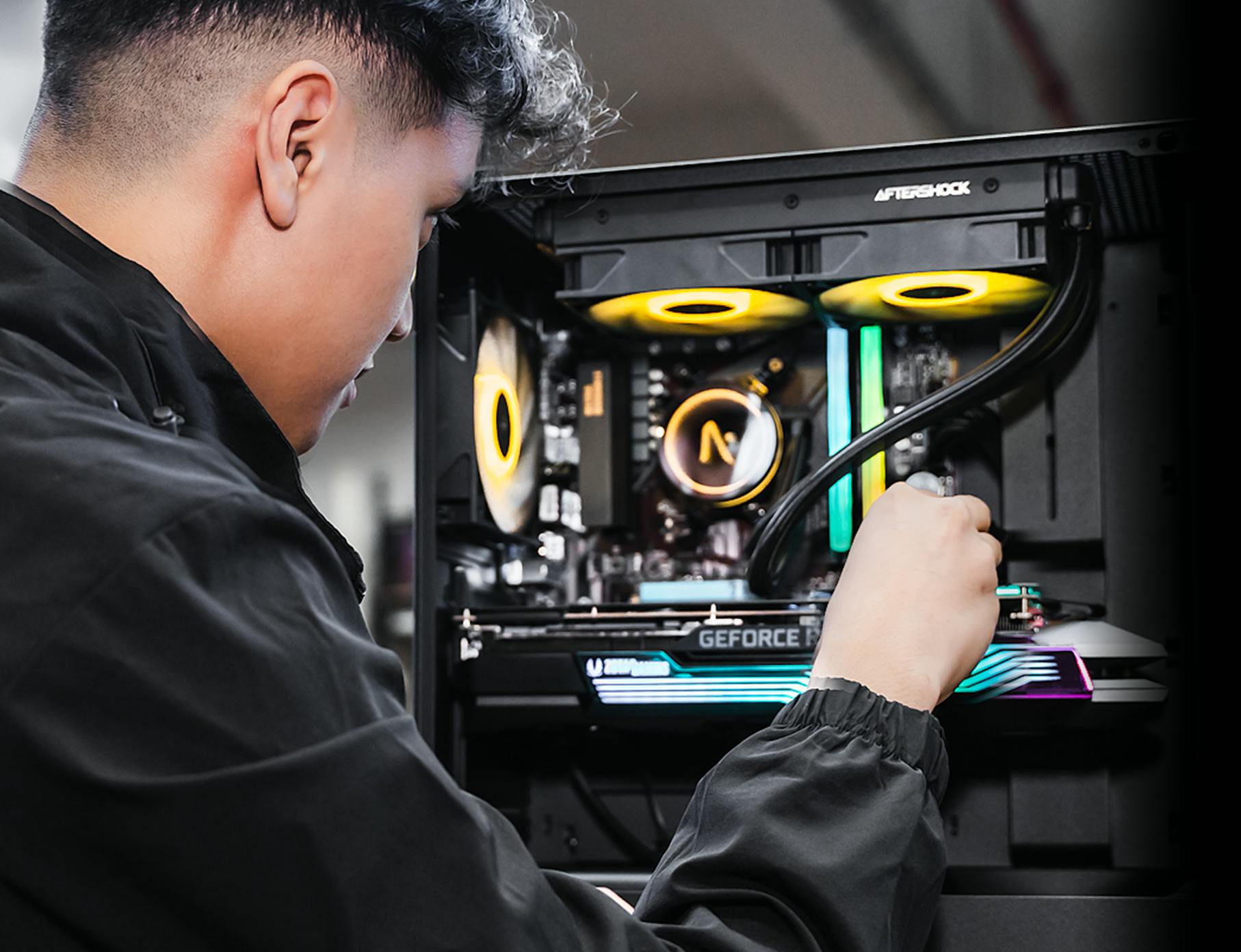 THE ULTIMATE CUSTOMER SERVICE & SUPPORT
Game and create worry-free with lifetime customer support powered by Singapore's largest Custom PC service team. At AFTERSHOCK PC, our commitment to the highest standards of customer care extends beyond purchase – our team of specialists and technicians work around the clock for a smooth and hassle-free ownership experience.
CHASSIS INFORMATION
CORSAIR 5000D
Dimensions
453mm x 230mm x 466mm [ L x W x H ]
Cooling Fans Support
Top - 3 x 120mm/ 2 x 140mm
Front - 3 x 120mm/ 2 x 140mm