Fishtank - Basic
Build Your Custom FISHTANK
As the ultimate showcase PC, the FISHTANK is a literal aquarium for your precious PC components. This extreme Custom PC is built on the HYTE Y60 case and features a 3-sided tempered glass chassis that shows off every component in the build. Customise yours to your exact needs here.
Zotac GTX 1650 Amp Core - 4GB
AMD Ryzen 5 5500 | 3.6Ghz | 6 Cores 12 Threads
16GB Lexar Hades RGB 3600MHz DDR4 (8x2)
512GB Lexar NM760 Gen4 SSD (R: 5300 | W: 4000)
Gigabyte B550 Aorus Elite AX V2
Fishtank (Recommended Config)
4K Panaromic Masterpiece
We've customised our FISHTANK recommended build with some of the most powerful components on the planet. This build is ready for both 4K gaming and creating at the highest levels, with room for further upgrades should you choose.
Zotac RTX 3080Ti Trinity OC - 12GB
Intel Core i7-12700KF | 5.0GHz | 12 Cores 20 Threads
16GB Klevv Cras X DDR4 4000MHz (8x2)
1TB Samsung Gen4 SSD (R: 7000 | W: 5100)
AFTERSHOCK Spectra Glacier Mirror 360mm
THE POSEIDON OF PCS
The FISHTANK is our ultimate next-generation showcase PC – a literal aquarium for your precious state-of-the-art Custom PC components. Built on the HYTE Y60's revolutionary 3-sided tempered glass case, this showcase build's distinctive look is unmistakable at first glance. The FISHTANK is engineered to be the centrepiece of your setup – a podium for your treasured PC components on display in their full glory as they power through the most demanding games and applications on the planet.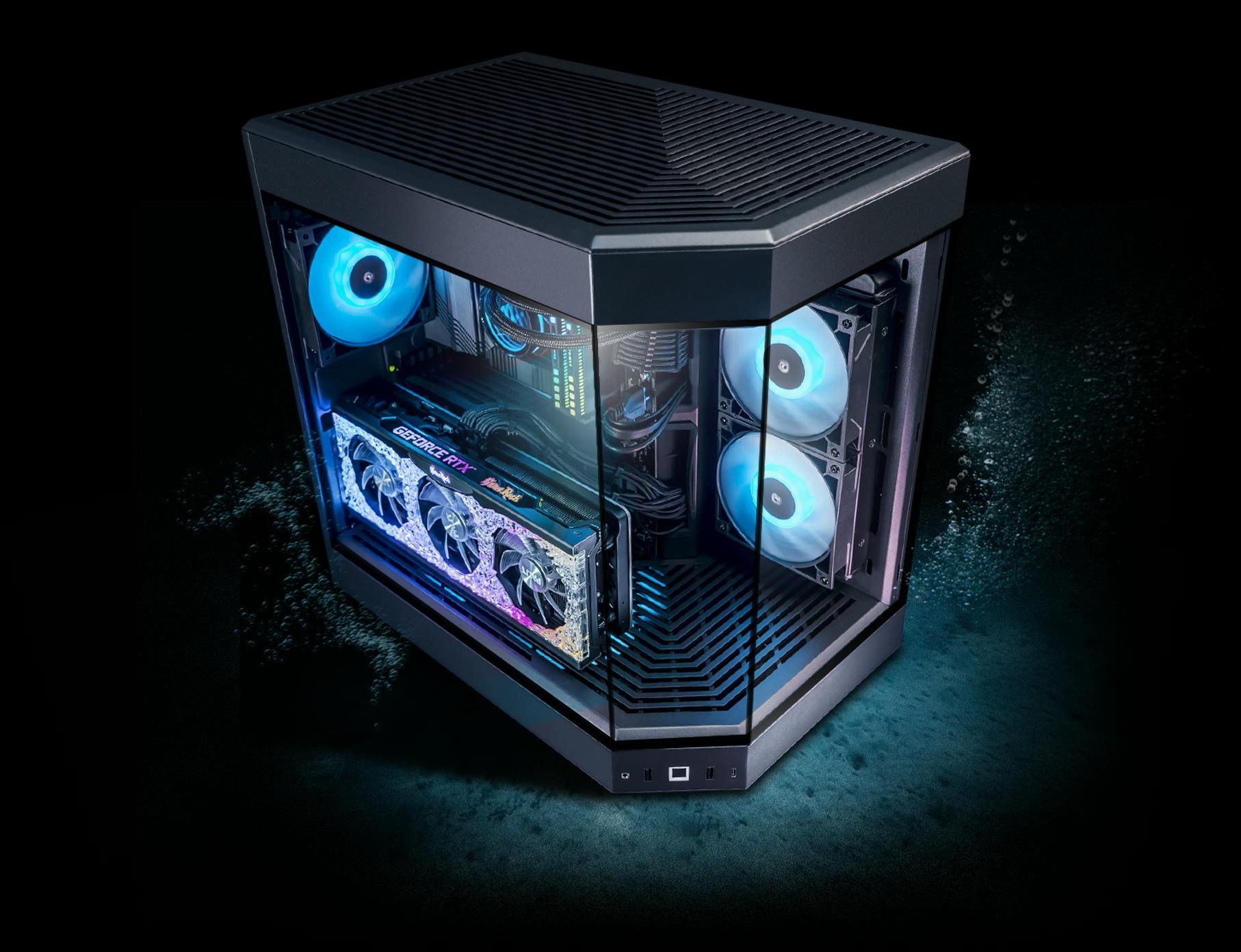 Masterclass Engineering
Every inch of the FISHTANK flaunts intelligent design: its beautifully unique and complex silhouette, cold floor cooling, vertical GPU mount, antechamber construction... The list goes on. Each thoughtful feature combines into an engineering marvel that pushes the limits of PC self-expression and utility, making the FISHTANK the perfect canvas for enthusiasts that demand unstoppable performance and gorgeous aesthetics.
3-Sided Tempered Glass Design
The bold design of the FISHTANK challenges traditional PC case form factors and showcases its components like no other chassis before it. Three panes of tempered glass allow an unprecedented, sweepingly panoramic view of the heart of your build, displaying its clockwork internals for all to see.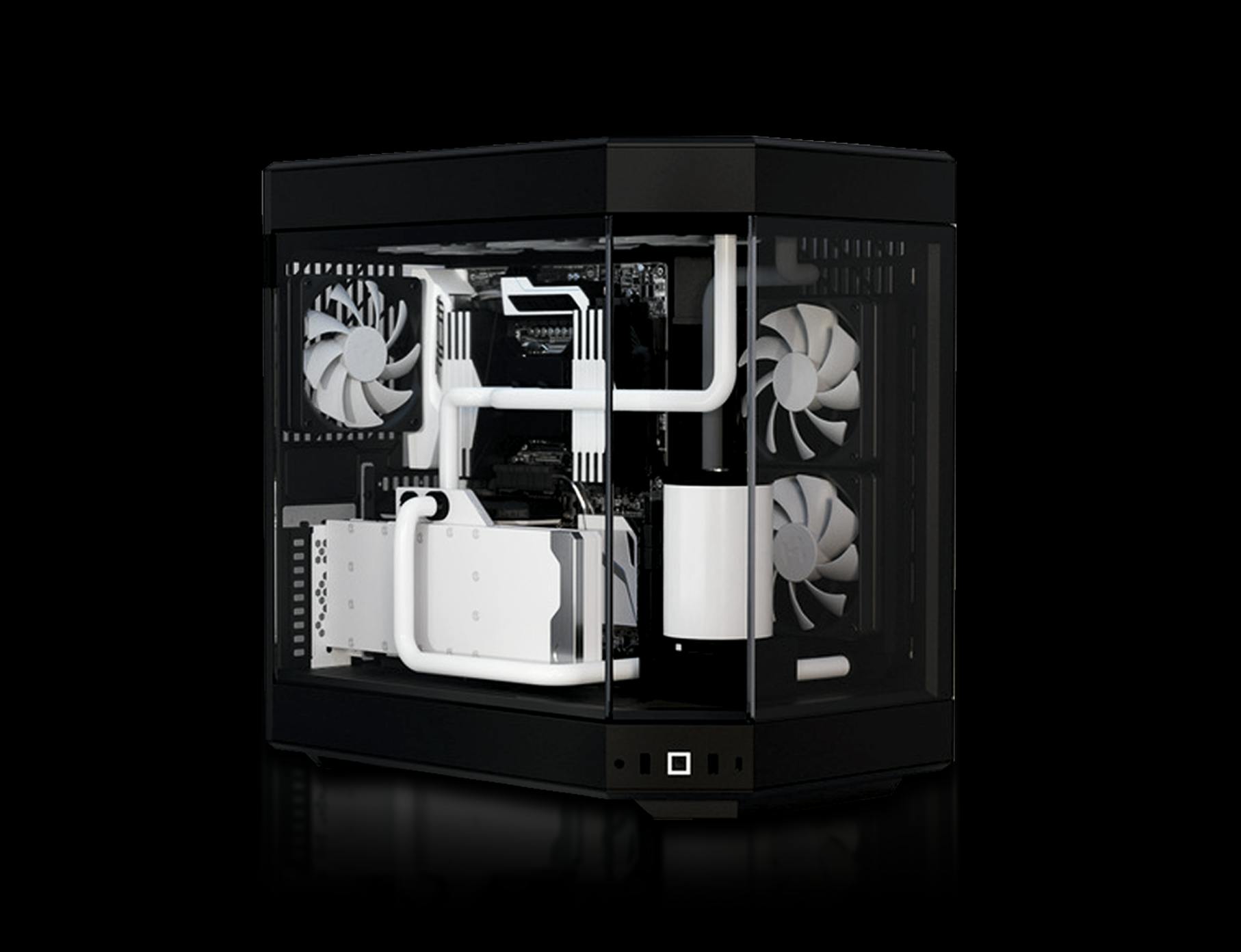 Open-Loop Watercooled Ready
Elevate your FISHTANK build with open-loop hardline water-cooling powered by cutting-edge parts from EK, BYSKI and more. Handcrafted by our master artisans to your exact specifications, each hardline water-cooling solution is a one-of-a-kind Custom PC statement that delivers the most potent cooling possible for your PC components. Bring your build to the next level with the final edge of extreme performance and eye-popping visual candy.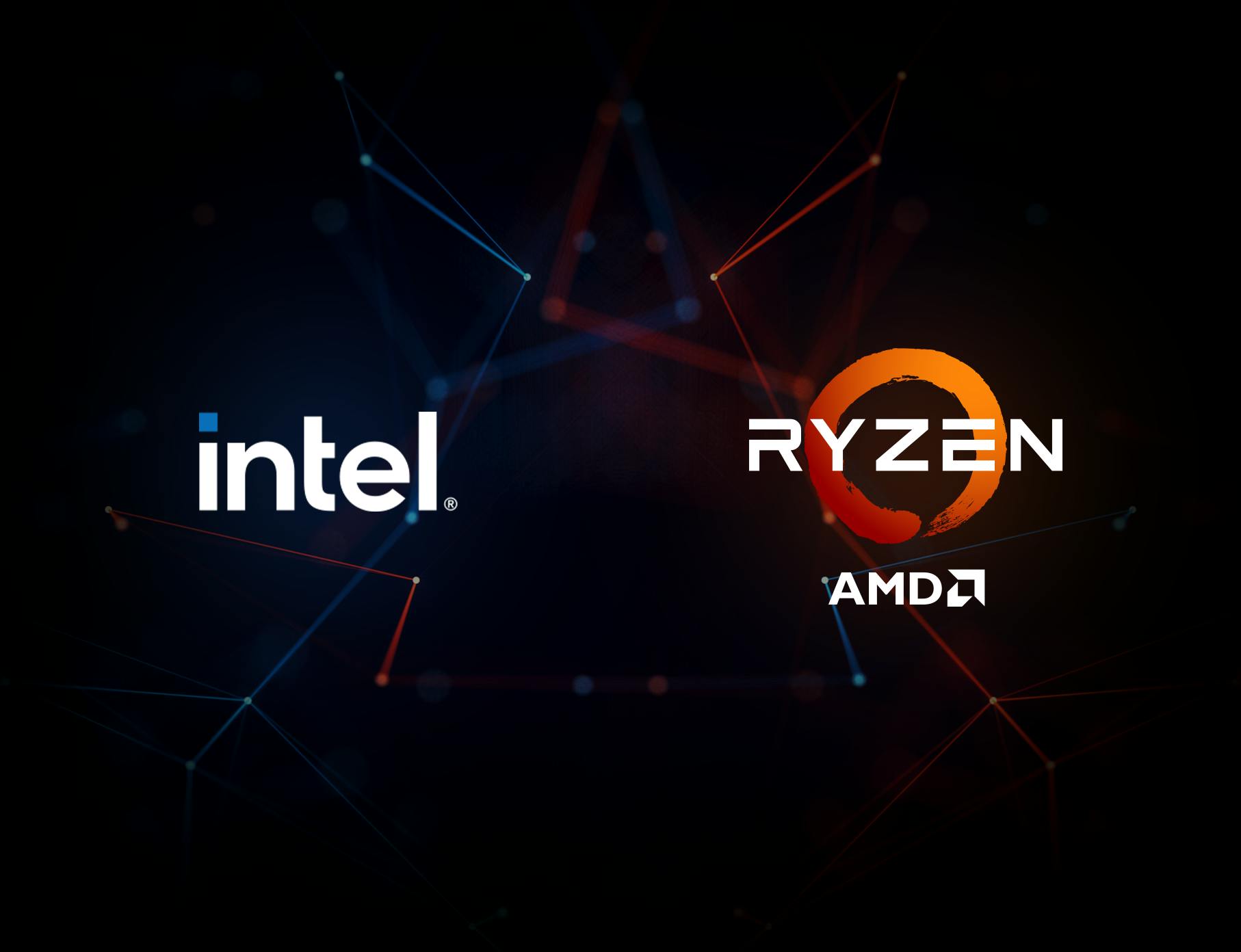 SELECT YOUR PROCESSOR
Choose between AMD and Intel chipsets to power your gaming or workflow needs. For extra power during intensive workloads or gaming sessions, Intel's Turbo Boost Technology can deliver additional power to your CPU for extra power during intensive workloads or gaming sessions. With AMD's SenseMI technology, Ryzen processors can optimise power consumption and CPU performance for gamers and content creators.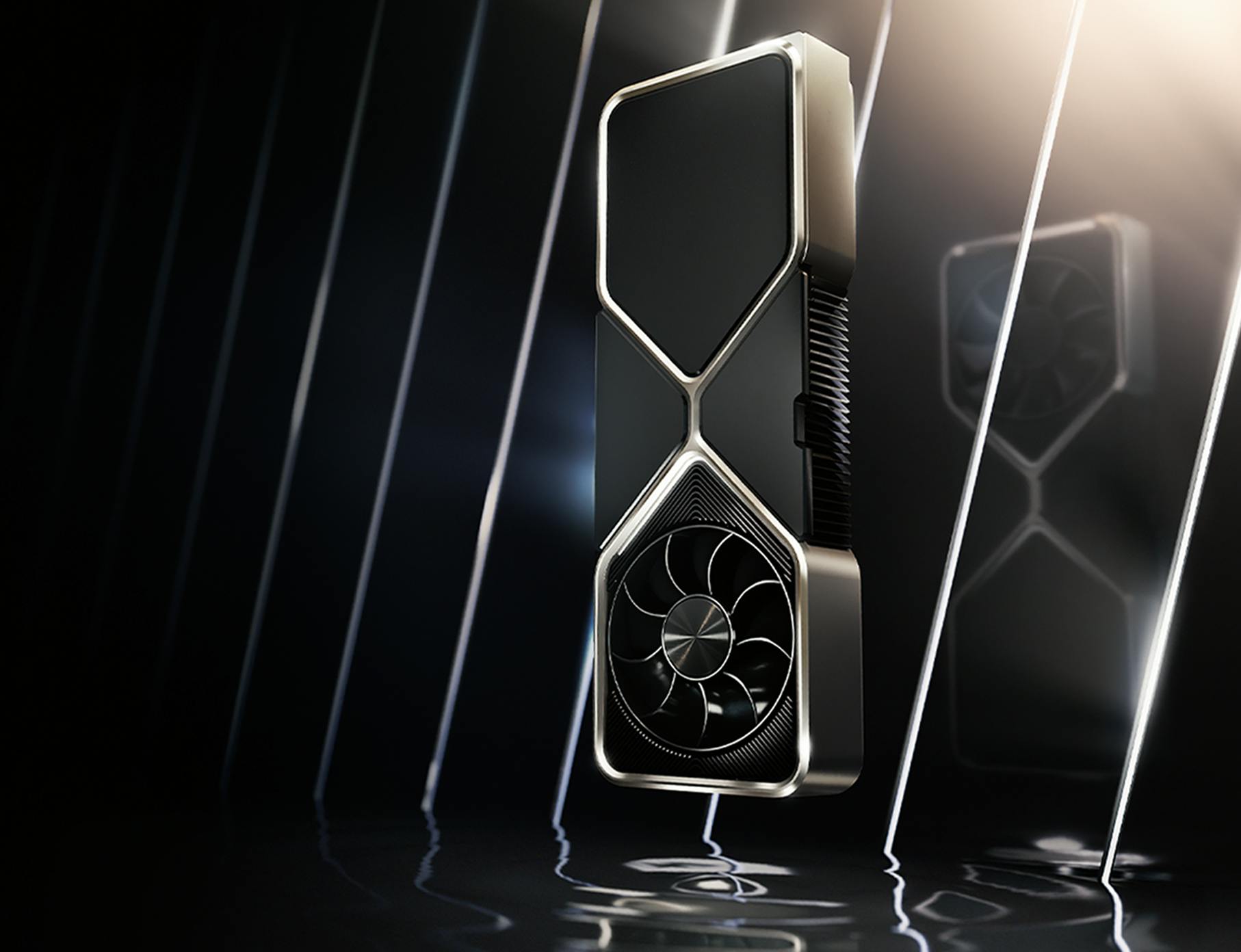 GEFORCE RTX™ 30-SERIES
Power your build with the latest graphic offerings from NVIDIA® GeForce®. Be it high octane gaming at 1080p or even 4K, the FISHTANK offers the GeForce RTX™ 30-Series GPUs for groundbreaking framerates and a blisteringly smooth experience running the most demanding titles.
3 YEARS WARRANTY
The FISHTANK comes with AFTERSHOCK PC's industry-leading three-year warranty – safeguarding your machine with 1-for-1 parts exchanges for any faulty components during its validity. We also offer optional doorstep pickup extensions to keep your AFTERSHOCK PC experience seamless.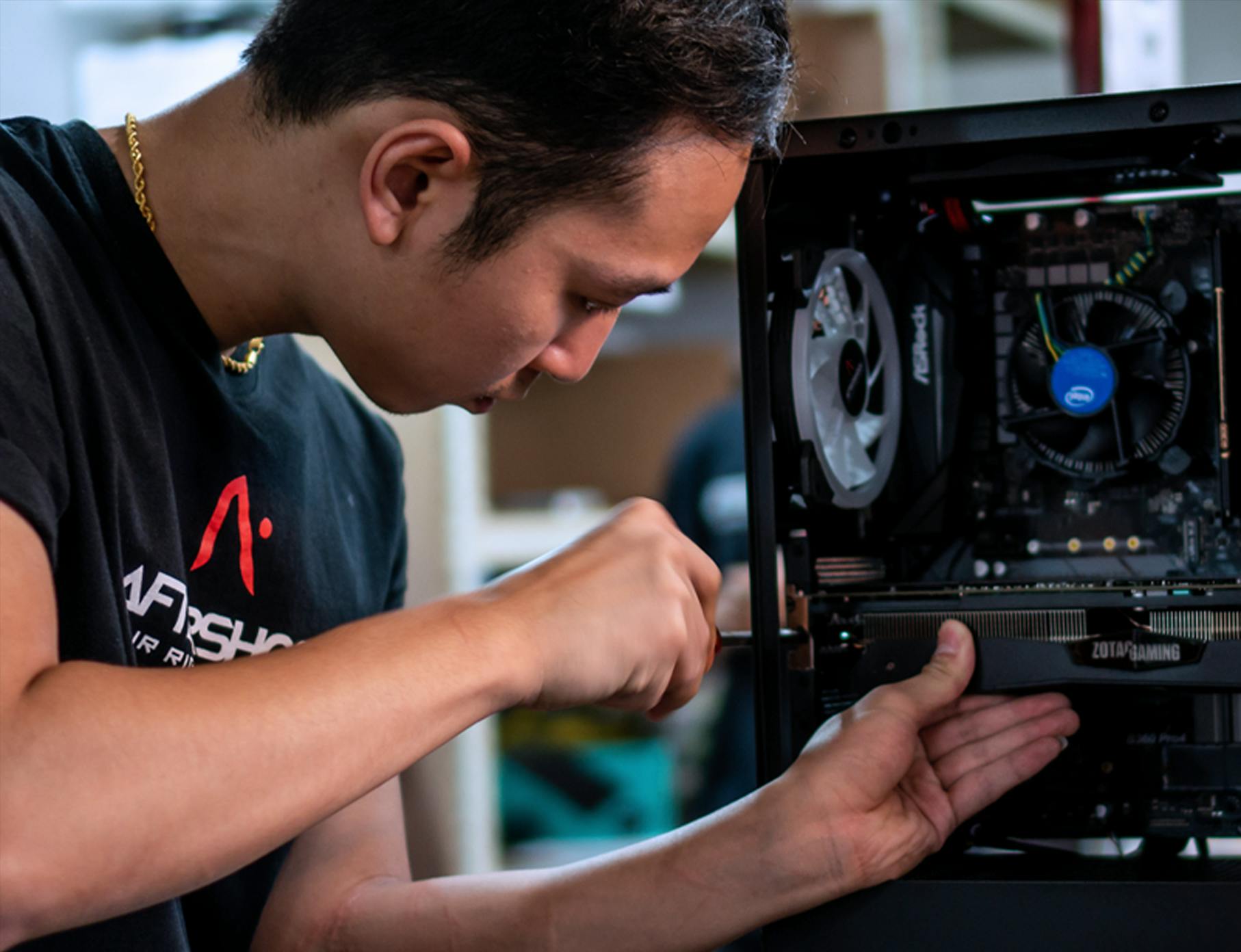 THE ULTIMATE CUSTOMER SERVICE & SUPPORT
Game and create worry-free with lifetime customer support powered by Singapore's largest Custom PC service team. At AFTERSHOCK PC, our commitment to the highest standards of customer care extends beyond purchase – our team of specialists and technicians work around the clock for a smooth and hassle-free ownership experience.
CHASIS INFORMATION
HYTE Y60
Dimensions
456mm x 285mm x 462mm [L x W x H]
I/O Panel
2 x USB 3.0 1 x USB 3.2 Gen 2 Type-C 1 x Audio Out
Cooling Fans Support
Bottom - 2 x 120mm/ 140mm
Radiator Support
Top - 1 x 120mm/ 240mm/ 360mm
Side - 1 x 120mm/ 140mm/ 240mm/ 280mm