Bubblegum - Custom Build
Perfect Pink Themed PC
Made for Gamers & Streamers
Supports Up to Nvidia RTX 4070 Ti
240mm Liquid Cooling AIO Support
400mm x 225mm x 431mm [L x W x H]
PINK PC PERFECTION
Introducing the BUBBLEGUM – our first-ever vibrantly pink Custom PC designed to light up the room with eye-popping personality and performance. Built with extraordinarily rare, pink-themed components, the BUBBLEGUM brings an iconic aesthetic and pairs it with flawless performance unlike any before it. Pink is truly the new black.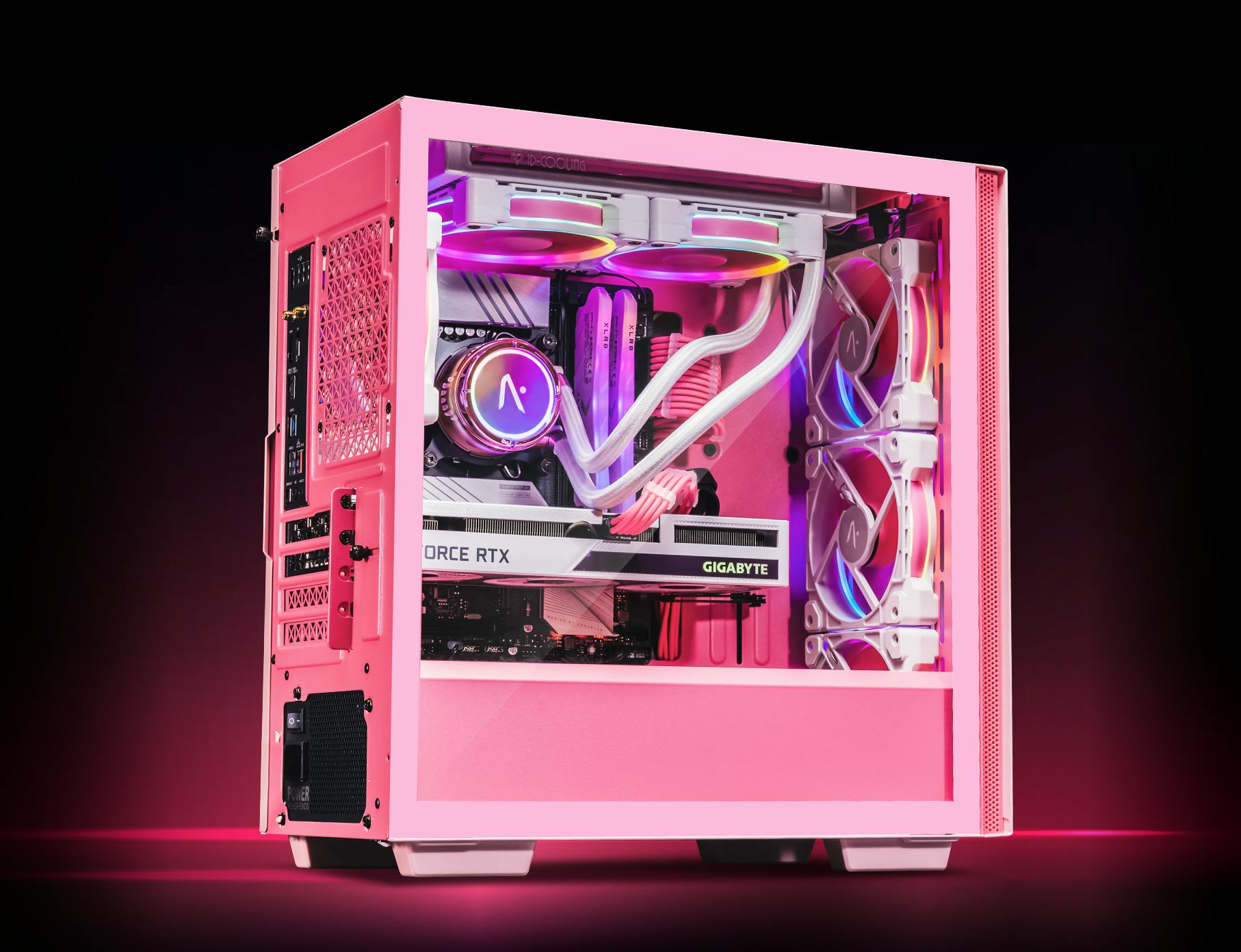 SWEET AND AIRY AS COTTON CANDY
ULTIMATE AIRFLOW
The BUBBLEGUM shows off careful, thoughtful architecture inside-out. This starts with its focus on seamless airflow, allowing its components to maintain effortless thermal stability in even the most demanding applications. Its distinctively pink fans and AIO liquid-cooling work perfectly in tandem to dissipate heat at a fraction of a whisper.
Absolute Pink Aesthetics
Crafted to be the centrepiece of any setup, the BUBBLEGUM brings a new world of themed options made more accessible than ever with playfully pink hues that complement expressive, unique styles. Make your space truly your own.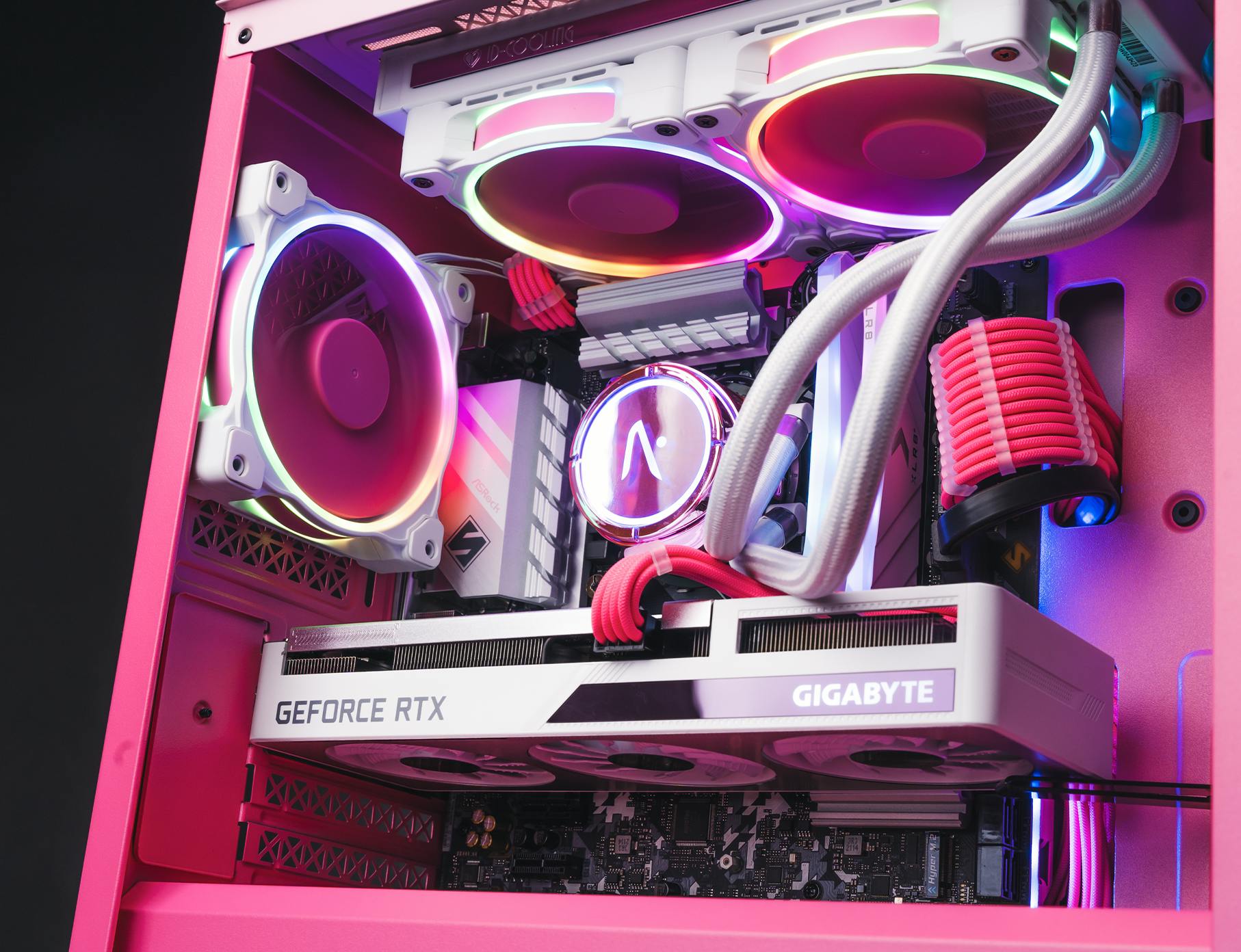 PREMIUM PINK COMPONENTS
Fulfil your pink setup needs with the BUBBLEGUM PC and complete your aesthetic. Each component in this build comes carefully selected to create the ultimate pink powerhouse and the most distinctive performance PC available.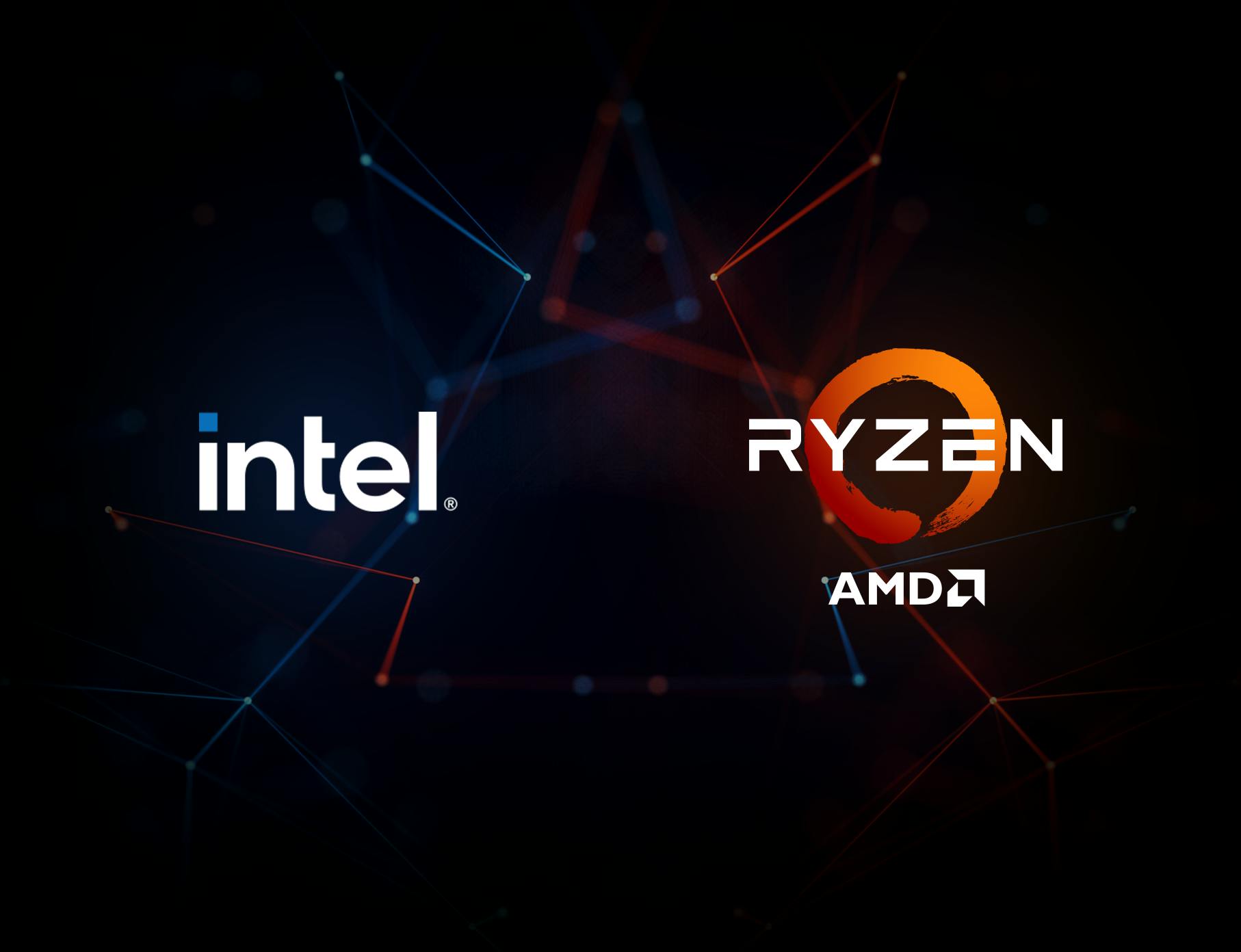 SELECT YOUR PROCESSOR
Choose between AMD and Intel chipsets to power your gaming or workflow needs. For extra power during intensive workloads or gaming sessions, Intel's Turbo Boost Technology can deliver additional power to your CPU for extra power during intensive workloads or gaming sessions. With AMD's SenseMI technology, Ryzen processors can optimise power consumption and CPU performance for gamers and content creators.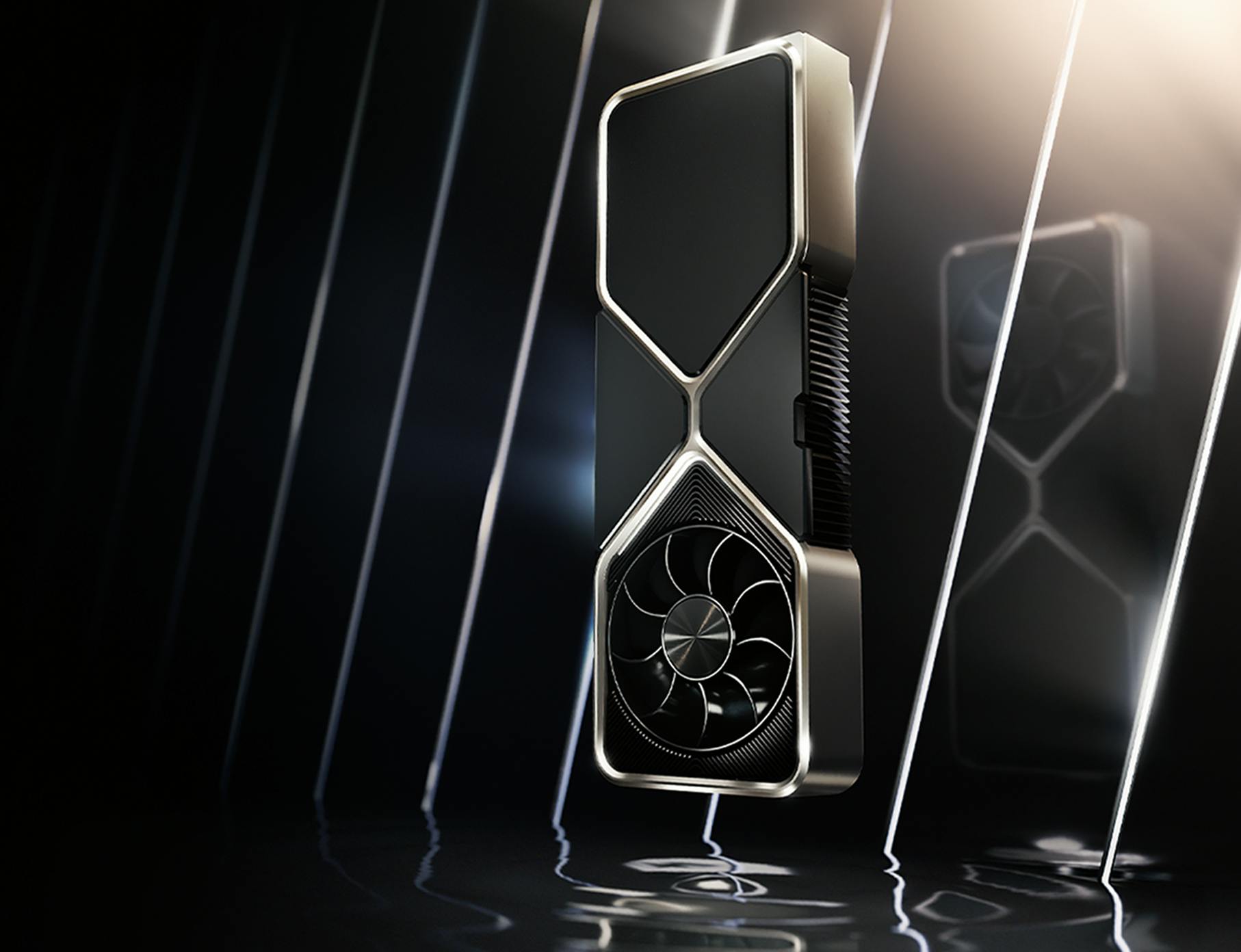 GEFORCE RTX™ 30-SERIES
Power your build with the latest graphic offerings from NVIDIA® GeForce®. Be it high octane gaming at 1080p or even 4K, the BUBBLEGUM offers the GeForce RTX™ 30-Series GPUs for groundbreaking framerates and a blisteringly smooth experience running the most demanding titles.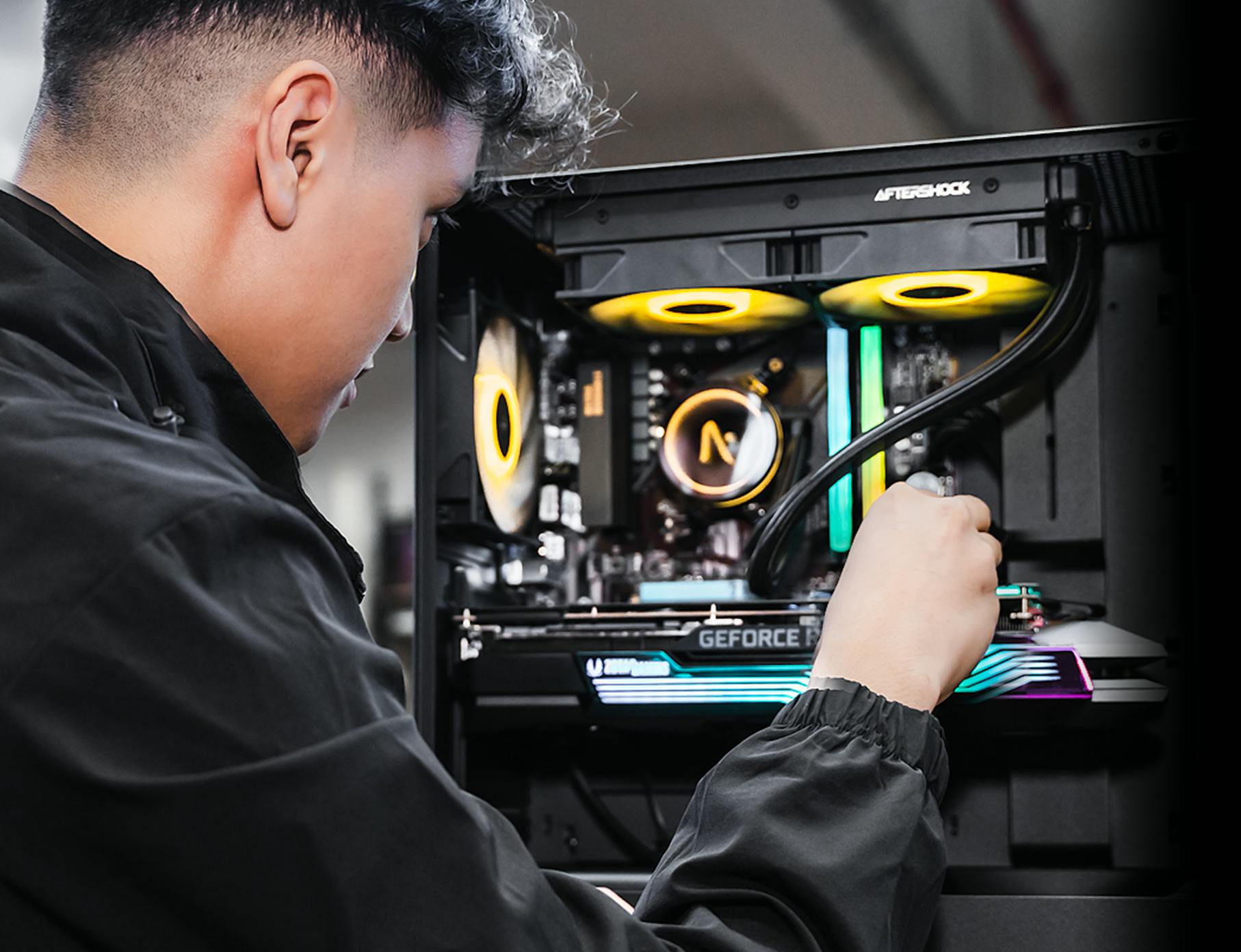 THE ULTIMATE CUSTOMER SERVICE & SUPPORT
Game and create worry-free with lifetime customer support powered by Singapore's largest Custom PC service team. At AFTERSHOCK PC, our commitment to the highest standards of customer care extends beyond purchase – our team of specialists and technicians work around the clock for a smooth and hassle-free ownership experience.
Chassis Information
DEEPCOOL MACUBE 110 (Pink)
Dimensions
400mm x 225mm x 431mm [L x W x H]
Cooling Fans Support
Front - 3 x 120mm/ 2 x 140mm
Radiator Support
Top - 1 x 120mm/ 140mm/ 240mm/ 280mm
Front - 1 x 120mm/ 140mm/ 240mm/ 280mm