Cloud - Custom Build
Build Your Custom Cloud
Customise with full white PC Components
Supports Up to Nvidia RTX 4070Ti/AMD RX 7900XTX
240mm Liquid Cooling AIO Support
405mm x 210mm x 425mm (L x W x H)
PURE WHITE PERFORMANCE
Pristine aesthetics meets incredible performance with the CLOUD Custom PC. Built on a fully white, high airflow chassis and packed with stunning white top-of-the-line components, the CLOUD is a work of art that delivers blistering performance with mind-blowing looks. A complete, fully white Custom PC has never been more accessible.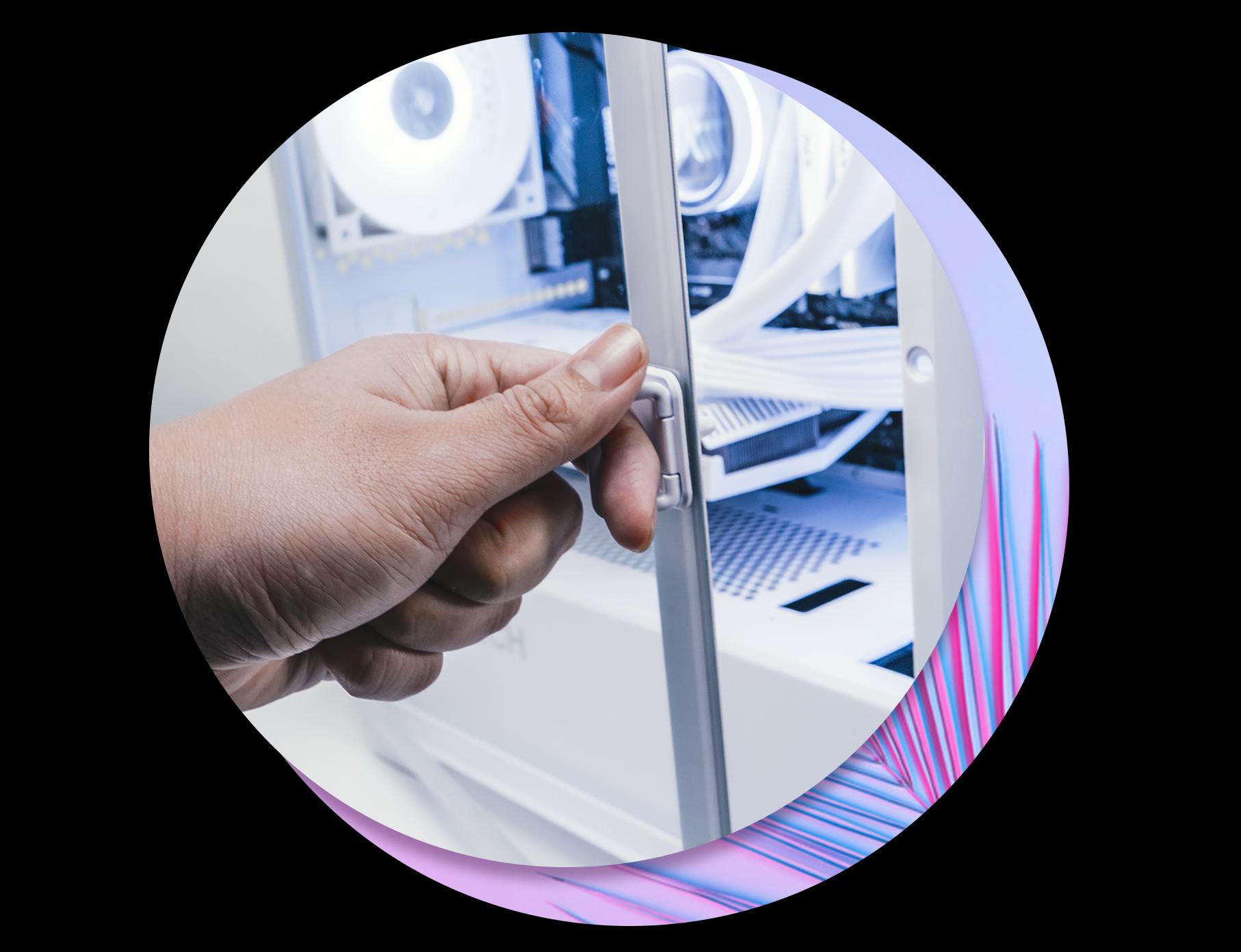 EASY ACCESS SWIVEL GLASS PANEL
The CLOUD's unique tempered glass panel design is engineered for ultimate ease of use and durability in mind. Its swivel mechanism allows you to easily access any component or even unmount the panel - making system maintenance a breeze.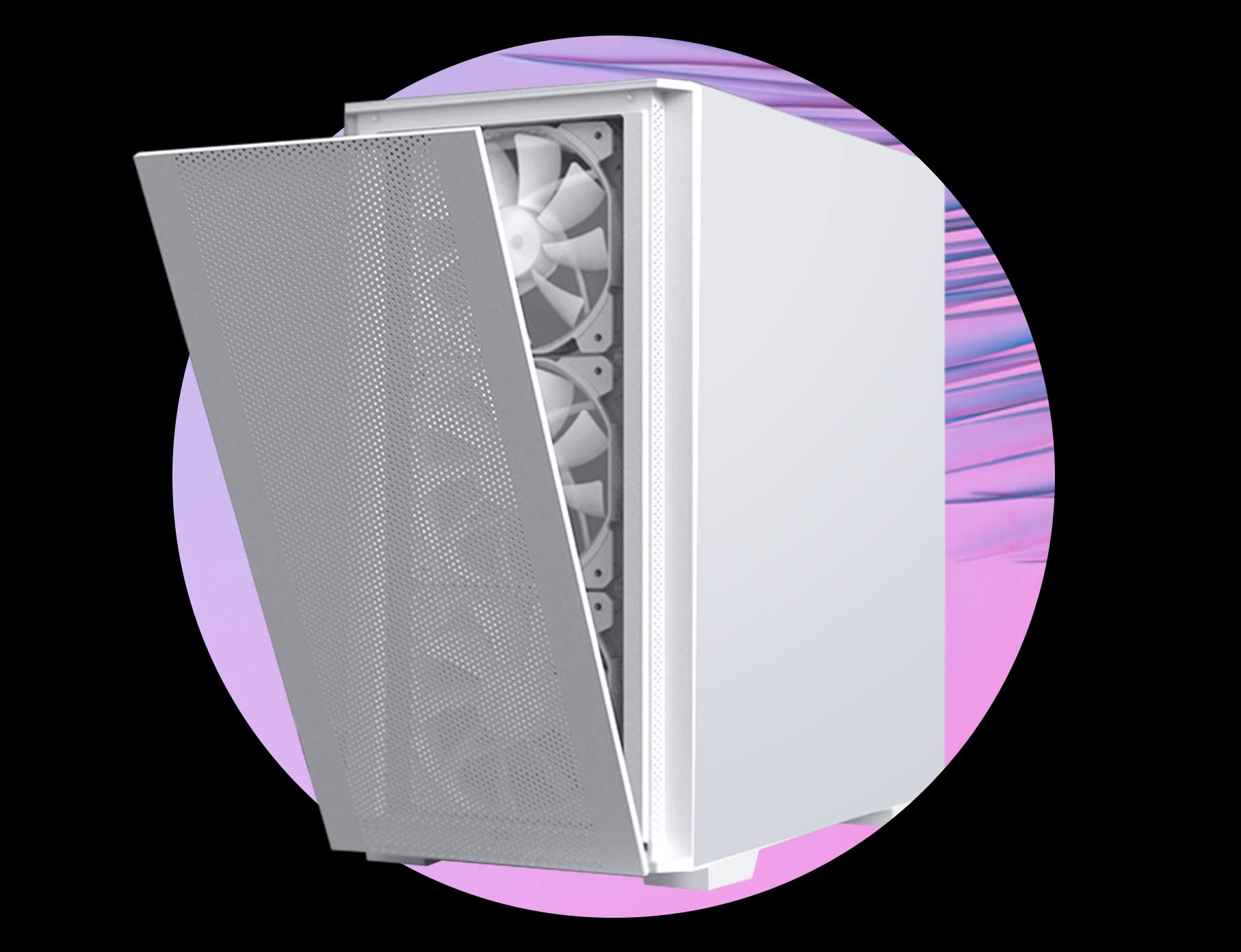 INNOVATIVE MESH DESIGN
The CLOUD's Super Fine Mesh Face Plate features dual intelligent features – enabling powerful, unobstructed airflow into the chassis while also protecting your PC hardware from dust. It comes complemented with an innovative quick release design that allows you to easily remove the panel for tool-free cleaning.
PURE MINIMALISM, PERSONIFED.
The CLOUD's beautiful steel chassis delivers a build and finish that punches above its weight class. But the CLOUD is more than the sum of its parts: each component is carefully selected to create an insanely clean aesthetic that will complement and complete any PC setup. Words alone can't do it justice – we'll let these stunning images of the CLOUD do the talking.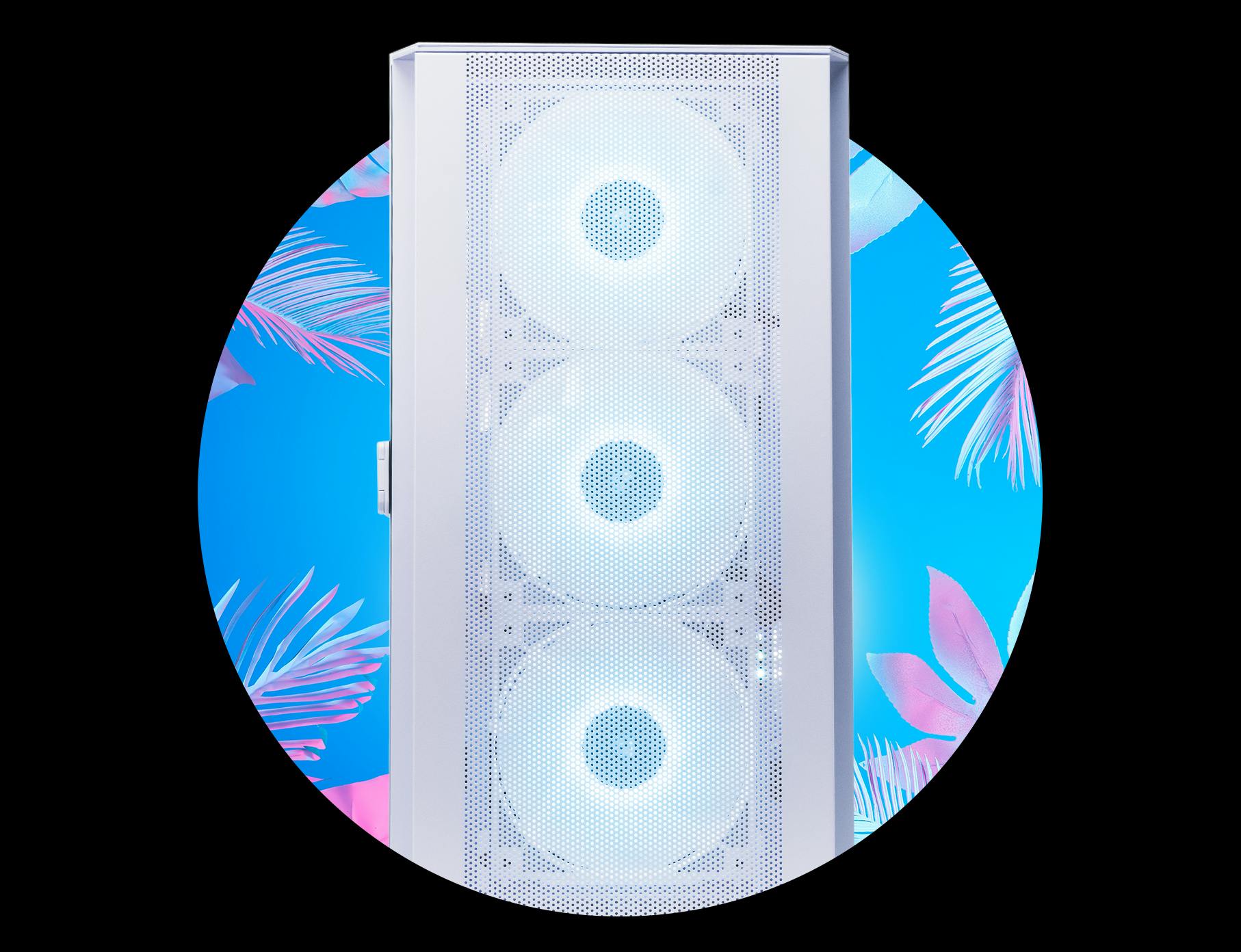 FULL WHITE. ZERO COMPROMISE.
The CLOUD's sheer white cooling options have been carefully curated to preserve its striking look while delivering supreme cooling to your rig. With best-in-class air and liquid cooling solutions designed with industry-leading partners, fulfil your performance needs with no compromise to aesthetics.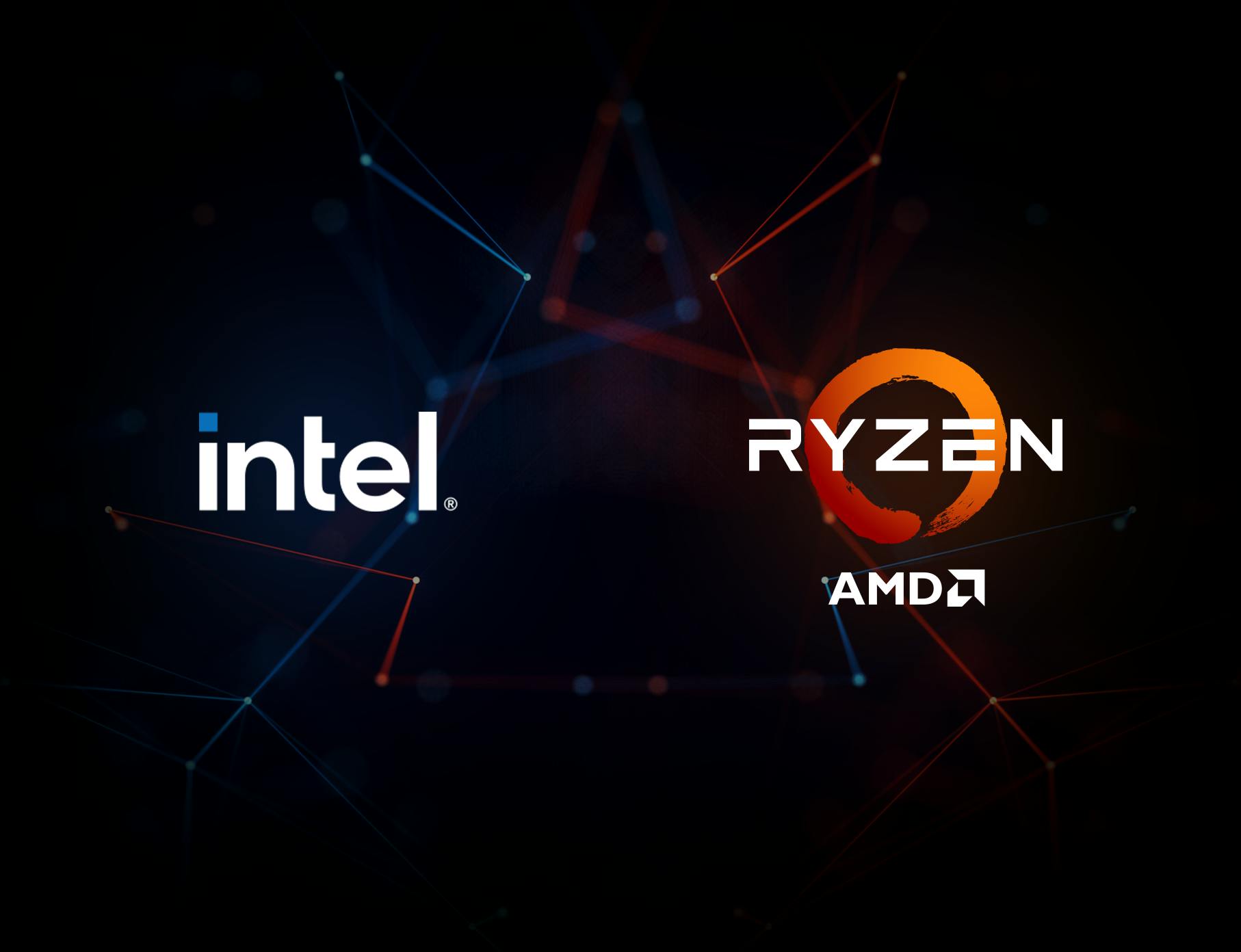 SELECT YOUR PROCESSOR
Choose between AMD and Intel chipsets to power your gaming or workflow needs. For extra power during intensive workloads or gaming sessions, Intel's Turbo Boost Technology can deliver additional power to your CPU for extra power during intensive workloads or gaming sessions. With AMD's SenseMI technology, Ryzen processors can optimise power consumption and CPU performance for gamers and content creators.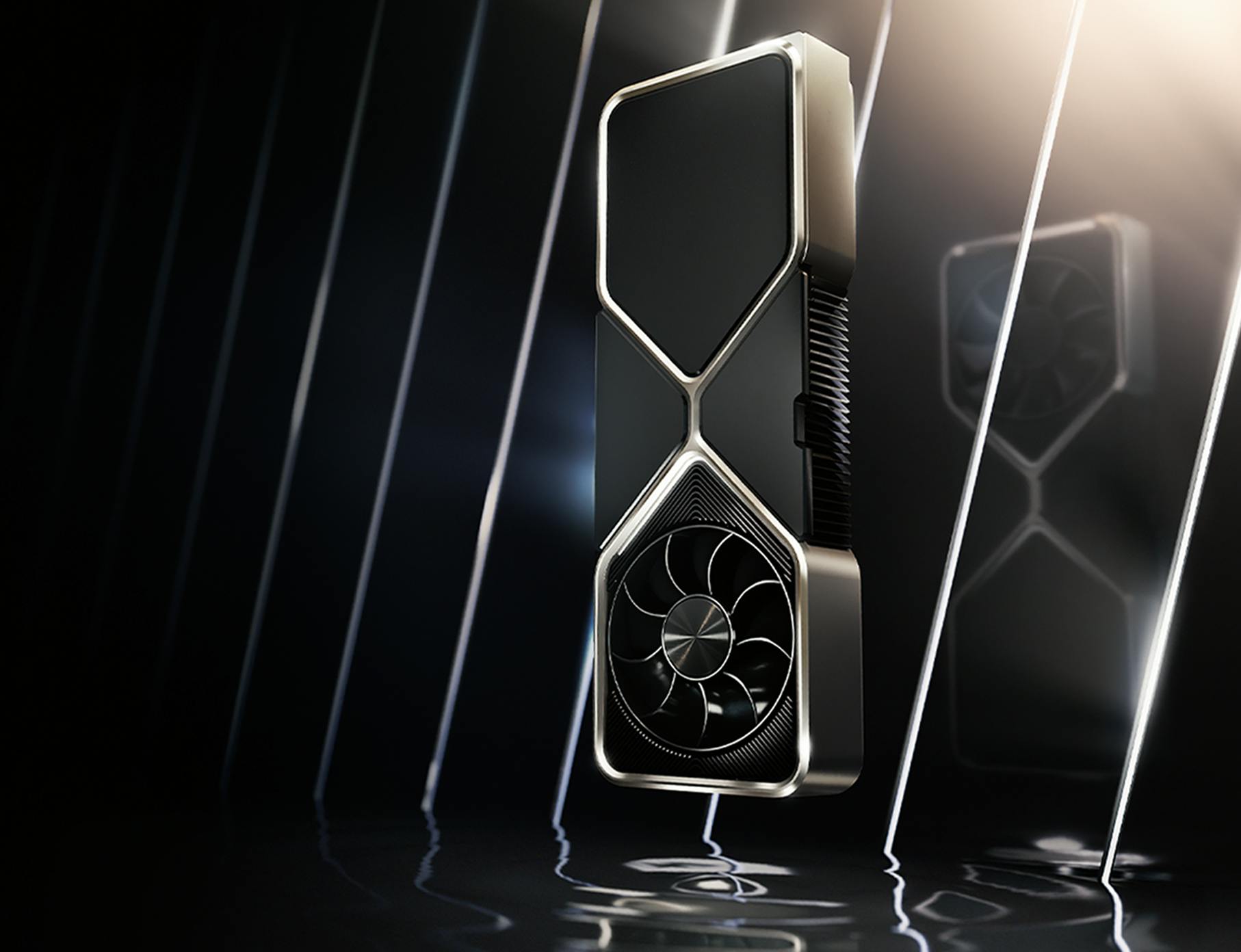 GEFORCE RTX™ 30-SERIES
Power your build with the latest graphic offerings from NVIDIA® GeForce®. Be it high octane gaming at 1080p or even 4K, the CLOUD offers the GeForce RTX™ 30-Series GPUs for groundbreaking framerates and a blisteringly smooth experience running the most demanding titles.
3 YEARS WARRANTY
The CLOUD comes with AFTERSHOCK PC's industry-leading three-year warranty – safeguarding your machine with 1-for-1 parts exchanges for any faulty components during its validity. We also offer optional doorstep pickup extensions to keep your AFTERSHOCK PC experience seamless.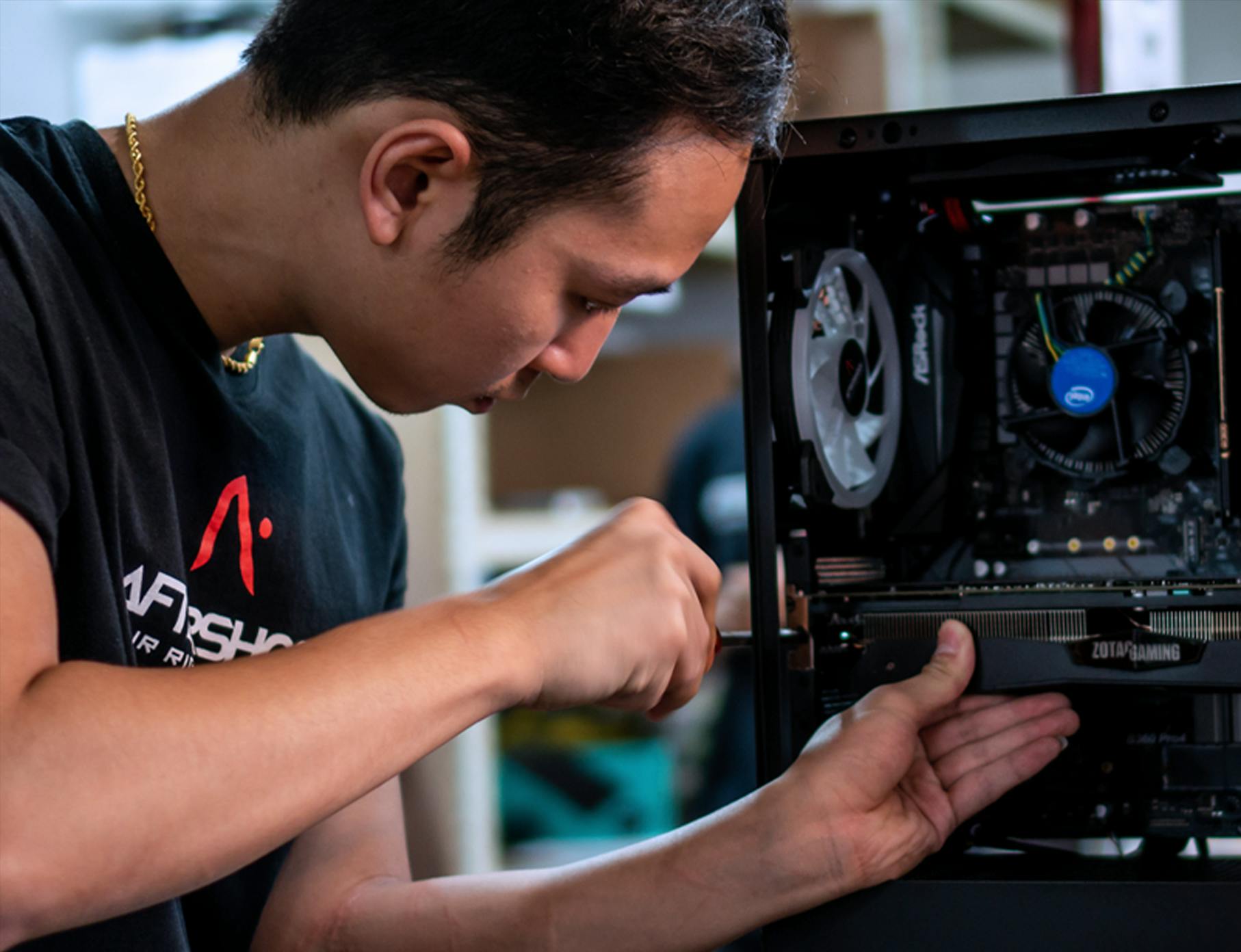 THE ULTIMATE CUSTOMER SERVICE & SUPPORT
Game and create worry-free with lifetime customer support powered by Singapore's largest Custom PC service team. At AFTERSHOCK PC, our commitment to the highest standards of customer care extends beyond purchase – our team of specialists and technicians work around the clock for a smooth and hassle-free ownership experience.
Chassis Information
MONTECH AIR 100 ARGB (WHITE)
DIMENSIONS
405mm x 210mm x 425mm (Length x Width x Height)
COOLING SUPPORT
Top (Fans) - 2x 120mm or 2x 140mm
Front (Fans) - 3x 120mm or 2x 140mm
Top (Radiator) - 120 / 140 / 240 mm
Front (Radiator) - 120 / 140 / 240 / 280 mm