Chamber Pro - Custom
Build Your Custom AFTERSHOCK Chamber Pro
Available in Black or White
Supports Up to Nvidia RTX 4090
360 mm Liquid Cooling AIO Support
495mm x 290mm x 466mm (H x W x L)
Chamber Pro - Custom Watercooled
Full Open Loop Ultralabs Creation
Available in Black or White
Supports Up to Nvidia RTX 4090
Default Open Loop Custom Watercooled
495mm x 290mm x 466mm (H x W x L)
CHAMBER PRO - BOUNDLESS PERFORMANCE
Meet the incredible AFTERSHOCK Chamber Pro - our top-of-the-line custom PC built on the brand new NZXT H9 chassis. Designed with the enthusiast in mind, it features the support for the largest graphics cards in the market, and powerful water-cooling solutions to ensure you are able to create a build that delivers both blistering performance and rock solid stability.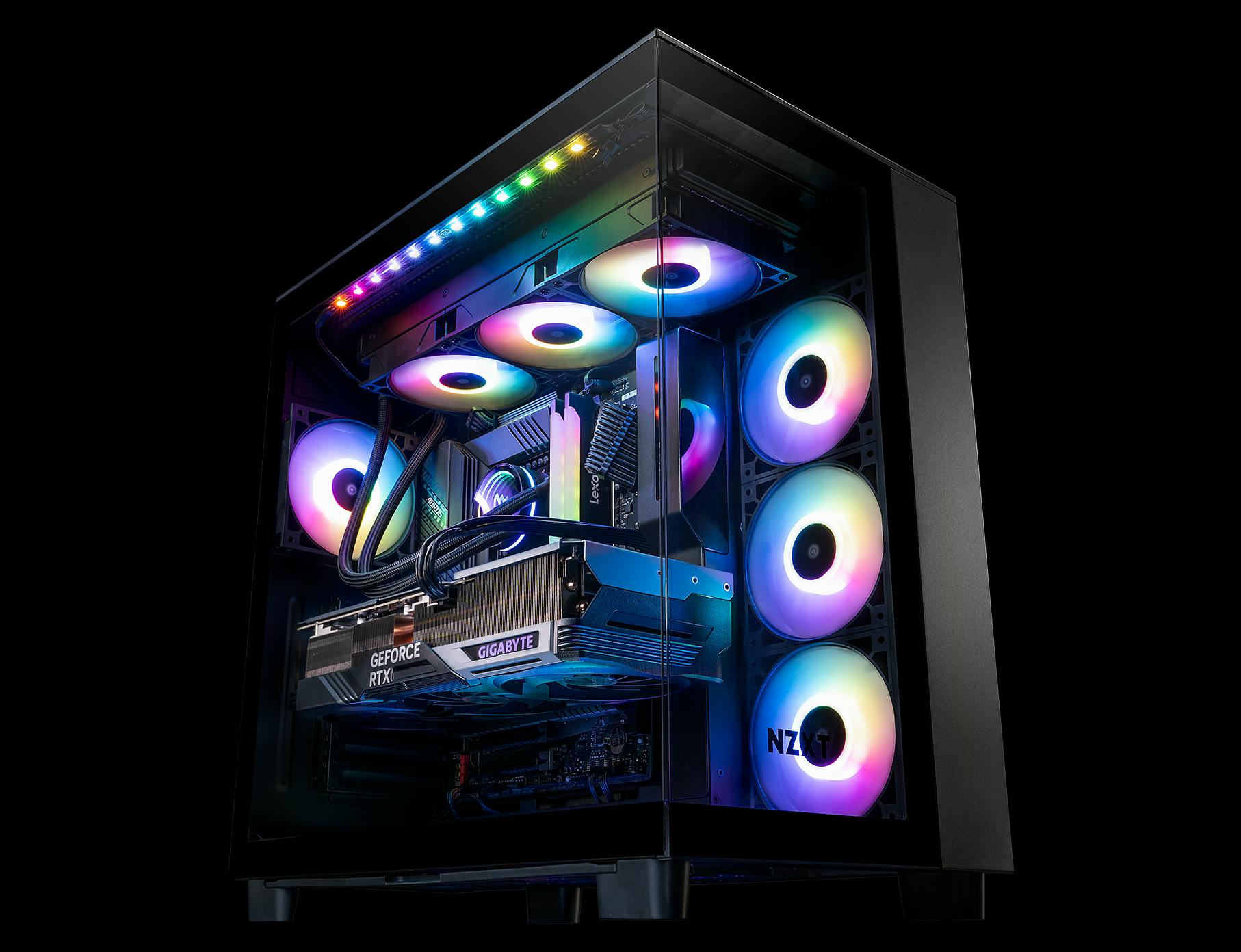 Edgeless Dual Glass Design
The Chamber Pro is the ultimate showcase PC, featuring absolutely stunning edge to edge front and side glass panels to display your best-in-class hardware in its full glory. Built with NZXT signature clean design elements, this chassis just oozes out both class and style, while blending perfectly into almost any setup.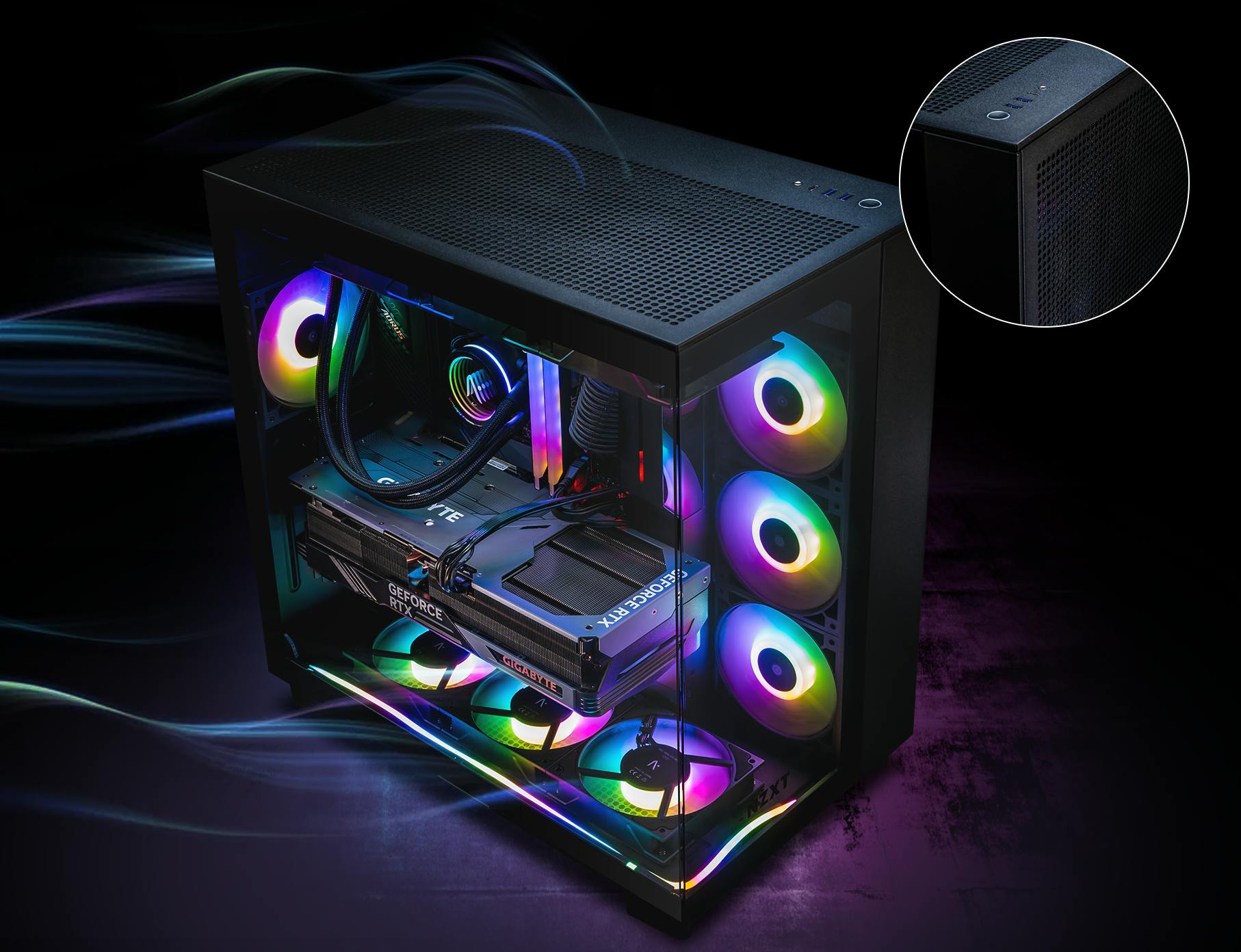 Engineered For Airflow
With room for 10 fans, perforated panels and the ability to support a wide range of both air and water cooling solutions, the Chamber Pro is engineered from the ground up to ensure your components get maximum airflow. Stay cool while obliterating the most gaming and creative demands.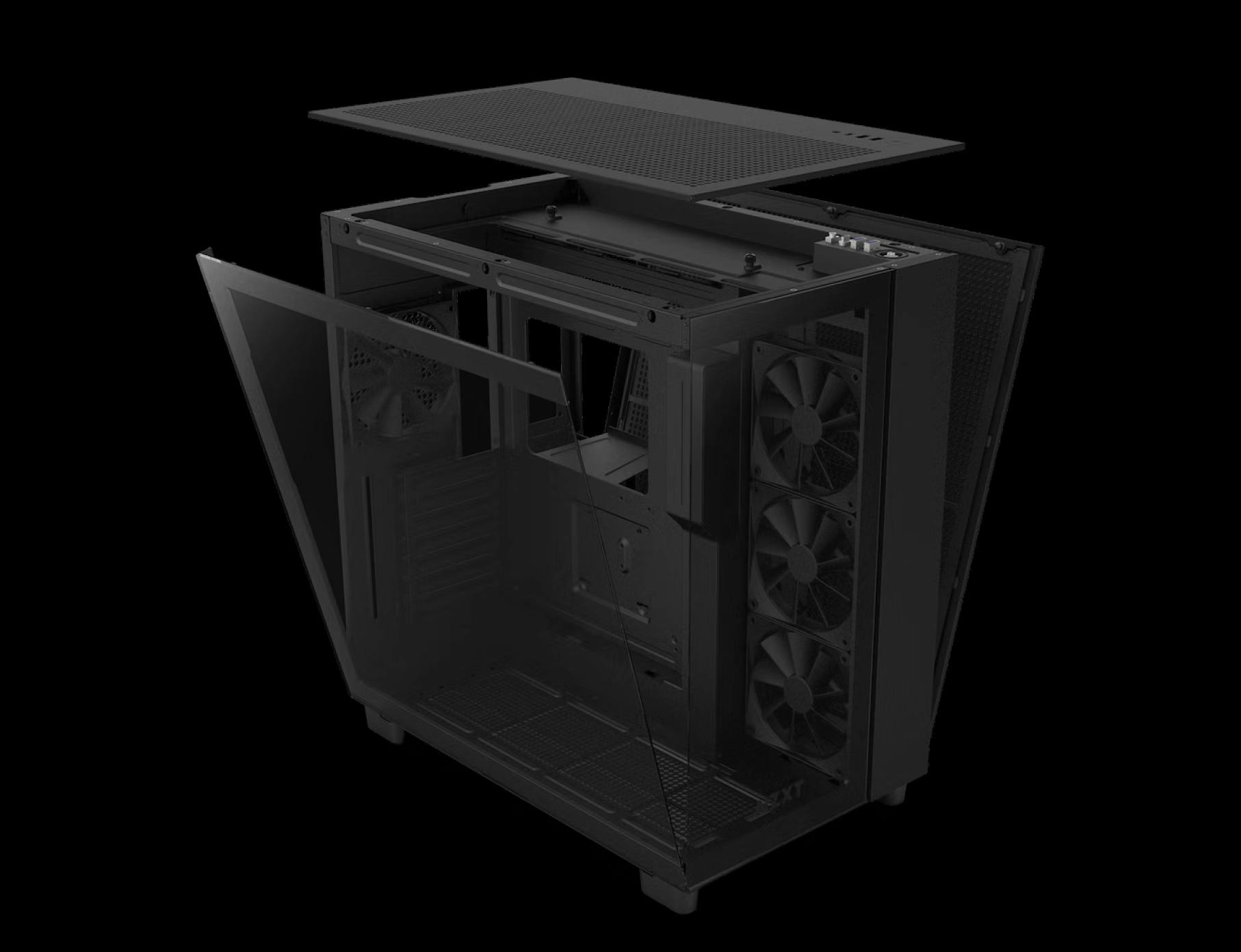 The Sky Is The Limit
The Chamber Pro is built with maximum customisation in mind, with ample space for multiple radiator mount options, vertical GPU mounts or even open loop water-cooling setups. Build the PC of your dreams with the Chamber Pro.
NZXT Ecosystem
Select from wide range of NZXT ecosystem components to create a cohesive build functions as a single unit with flawless aesthetics. From award winning cooling solutions to armor styled motherboards. NZXT ecosystem allow you to create a PC that truly delivers a unified design style.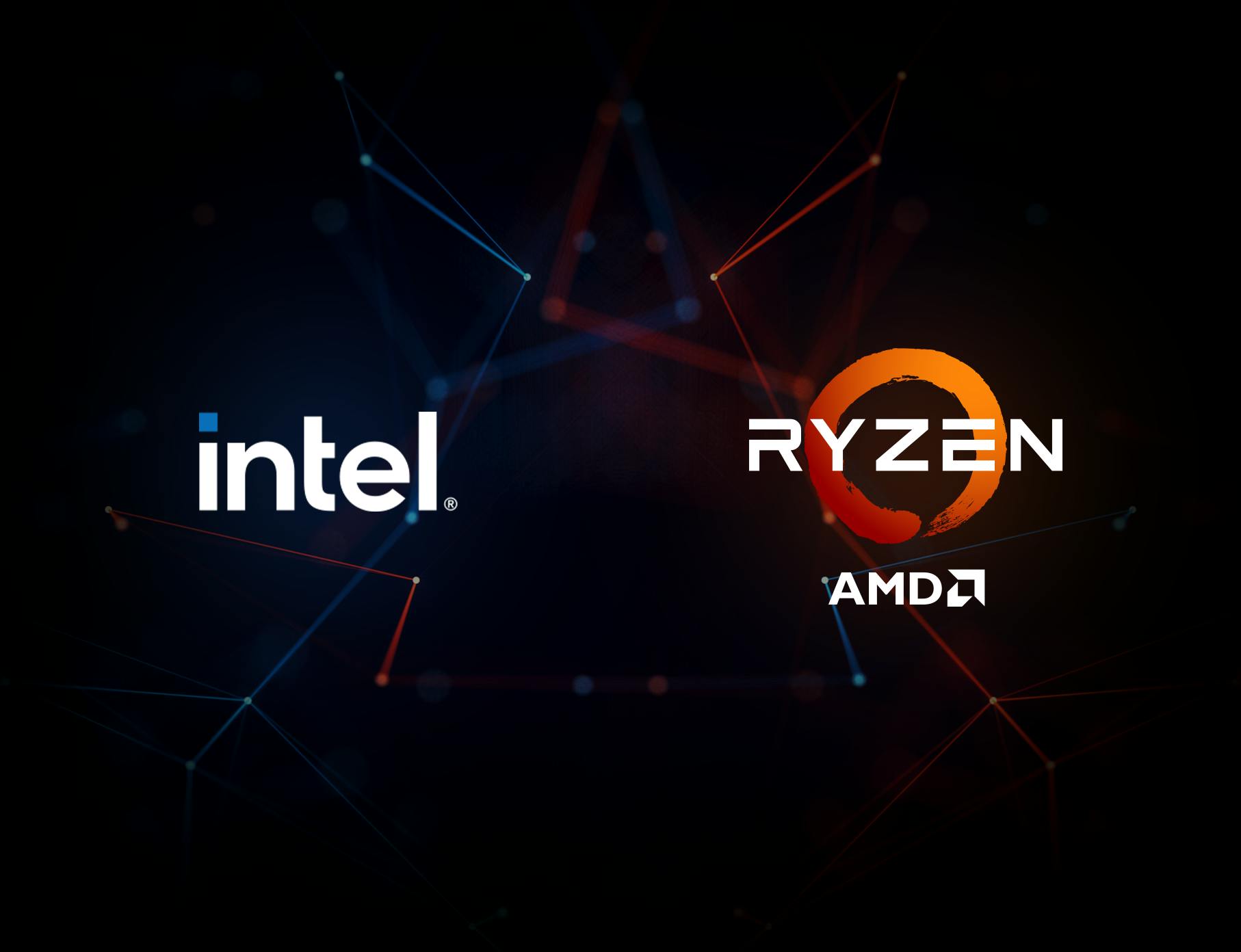 SELECT YOUR PROCESSOR
Choose between AMD and Intel chipsets to power your gaming or workflow needs. For extra power during intensive workloads or gaming sessions, Intel's Turbo Boost Technology can deliver additional power to your CPU for extra power during intensive workloads or gaming sessions. With AMD's SenseMI technology, Ryzen processors can optimize power consumption and CPU performance for gamers and content creators.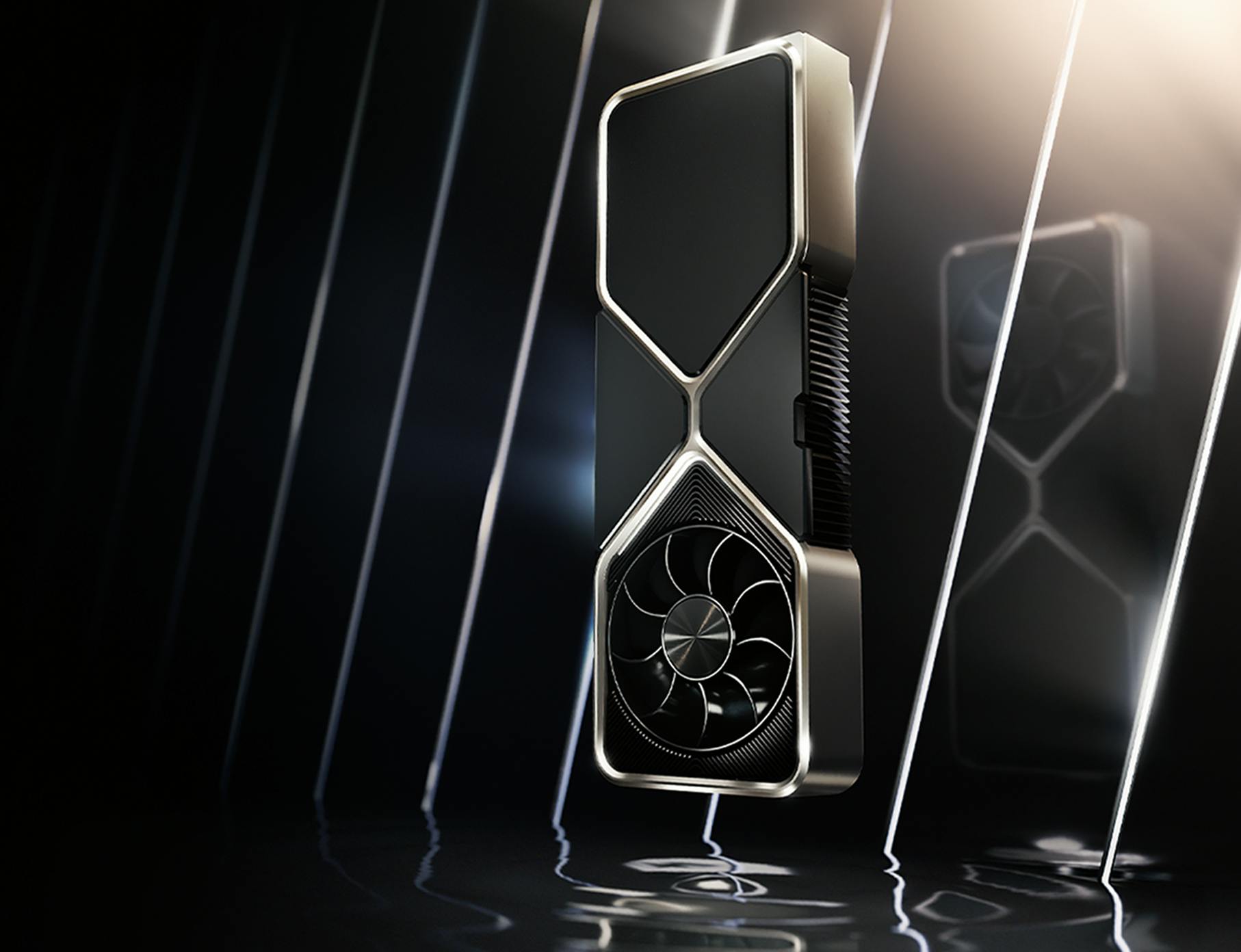 GEFORCE RTX™ 40-SERIES
Power your build with the latest graphic offerings from NVIDIA® GeForce®. Be it high-octane gaming at 1080p or even 4K, customise your PC with the latest GeForce RTX™ 40-Series GPUs for groundbreaking framerates and a blisteringly smooth experience running the most demanding titles.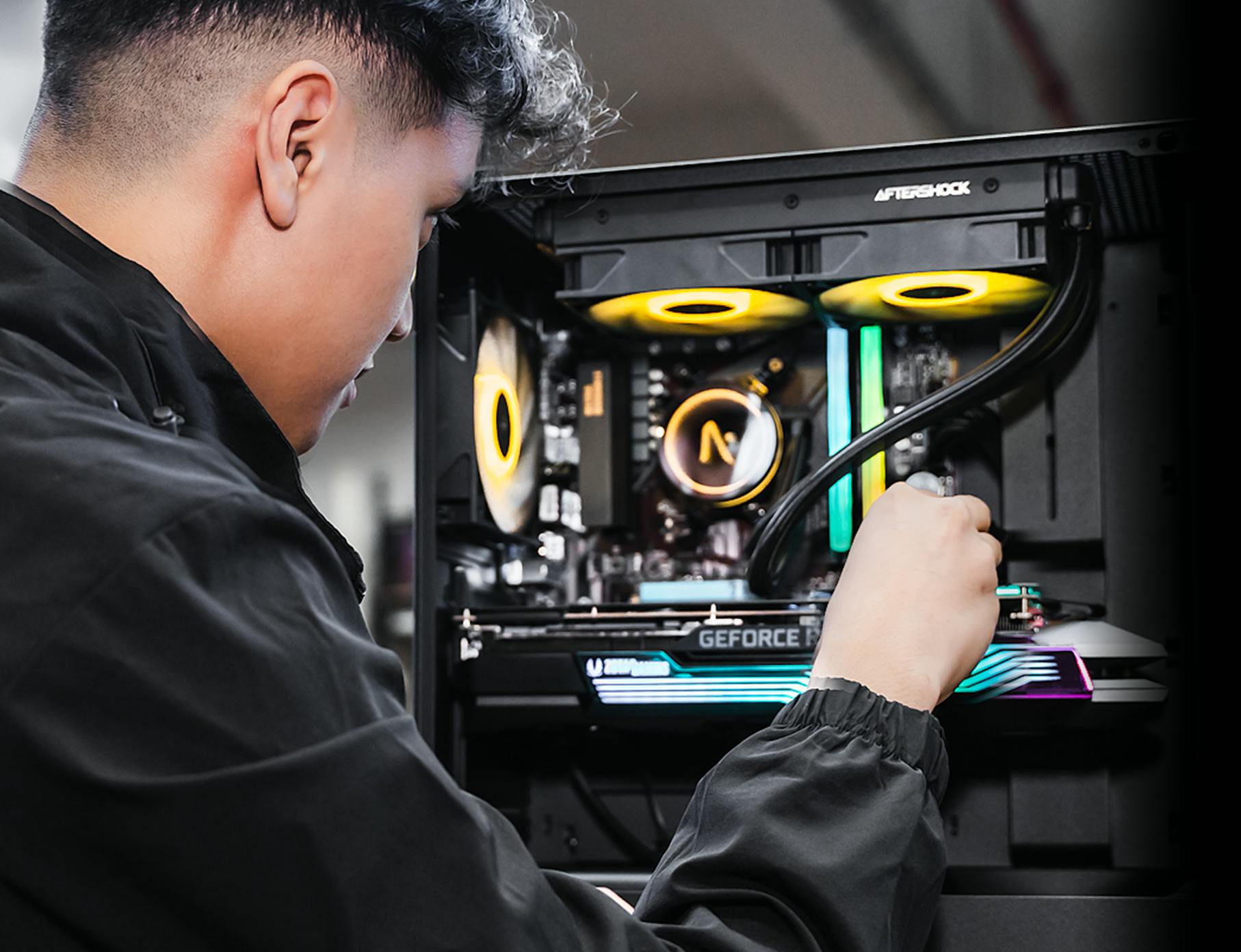 THE ULTIMATE CUSTOMER SERVICE & SUPPORT
Game and create worry-free with lifetime customer support powered by Singapore's largest Custom PC service team. At AFTERSHOCK PC, our commitment to the highest standards of customer care extends beyond purchase – our team of specialists and technicians work around the clock for a smooth and hassle-free ownership experience.
CHASSIS INFORMATION
H9 FLOW
Cooling Fans Support
Top - 3 x 120mm/ 2 x 140mm
Bottom - 3 x 120mm/ 2 x 140mm