Tower - Custom Build
Build Your Custom TOWER
Take home the AFTERSHOCK Tower, the tower of power that delivers both maximum performance and showcase aesthetic. With its 3-sided panoramic view inside the PC, the Tower will be the centrepiece of your room.
Zotac GTX 1650 Amp Core - 4GB
AMD Ryzen 5 5500 | 6 Cores 12 Threads
16GB ADATA Spectrix D45G DDR4 3600MHz (8x2)
512GB Lexar NM620 Gen3 SSD (R: 3300 | W: 2400)
Gigabyte B550 Aorus Elite AX V2
Thermaltake The Tower 500 TG Black
The Tower Of Power
When maximum performance and showcase aesthetics are the two things you need, the AFTERSHOCK Tower delivers. Featuring an unmistakable showcase chassis design that offers a 3-sided panoramic view of the supreme build's innards, supporting the most powerful components on the planet, who says your monster PC can't also be the centerpiece of your room?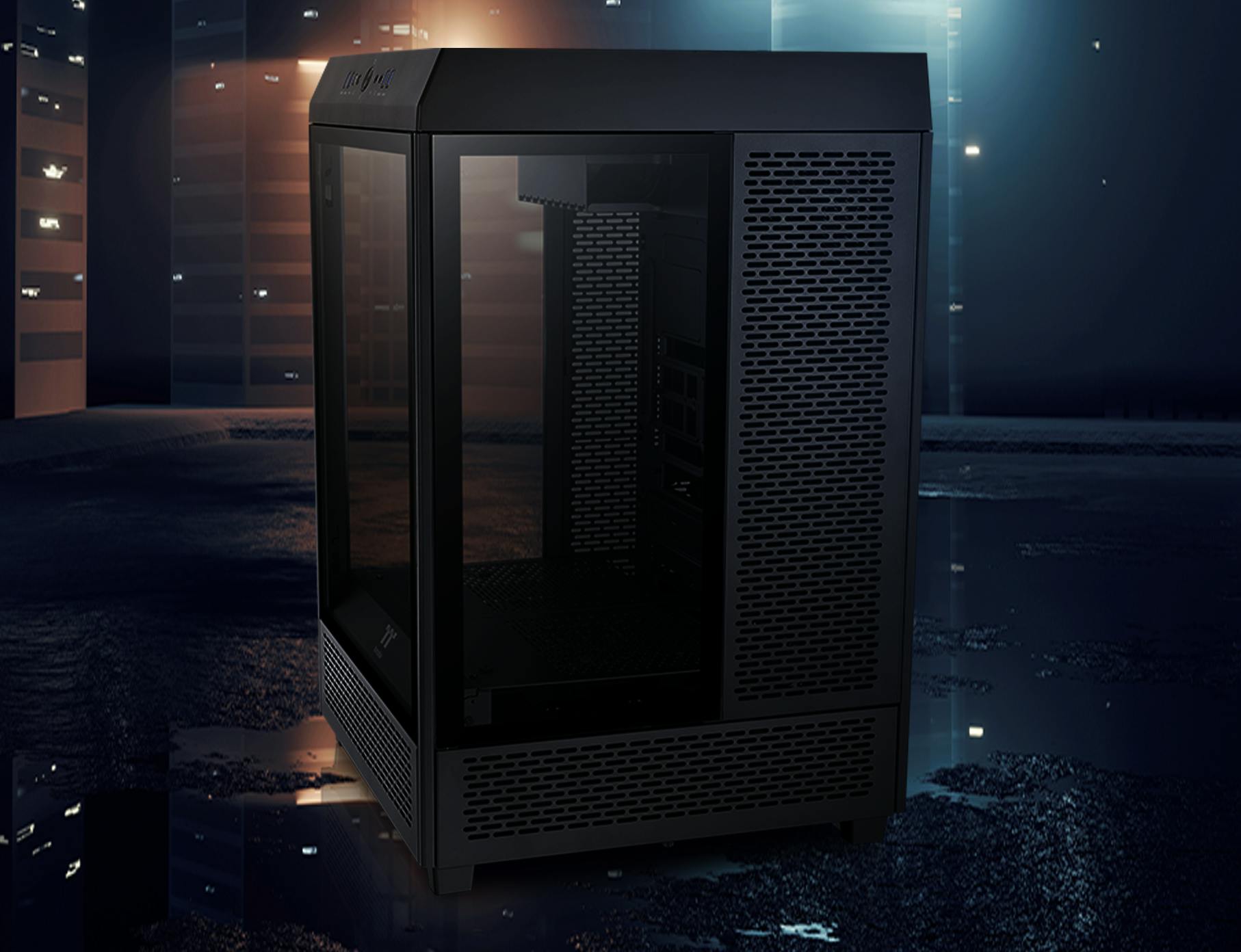 Powerful Thermals
The vertical design of the Tower adopts a chimney effect design to direct the heat vertically. With the AFTERSHOCK Tower's reimagined thermal design, extreme performance and stability are delivered in tandem.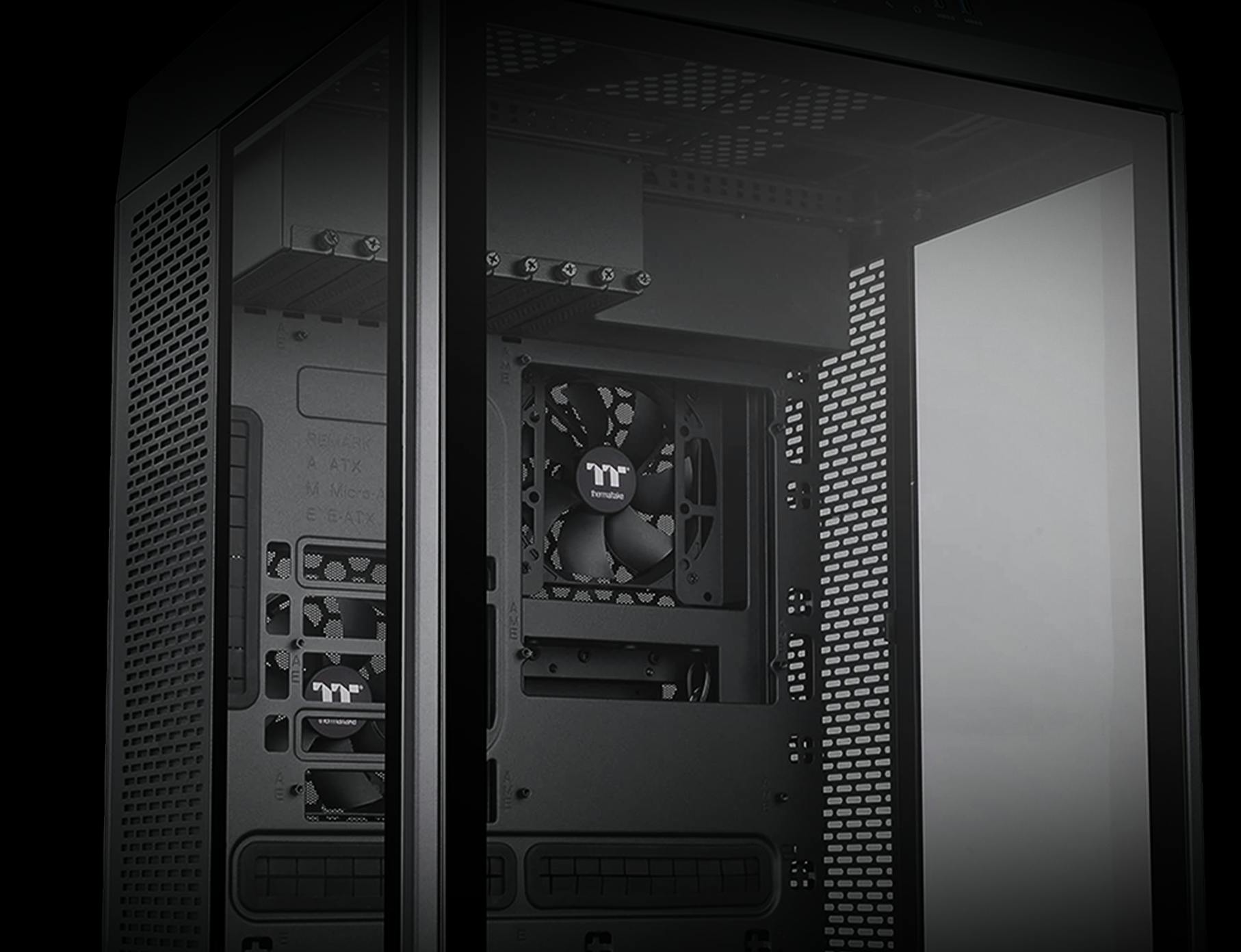 Maximum Component Compatibility
With support for 360mm open-loop and closed-loop cooling solutions, Tower can efficiently house massive RTX 4090 graphics cards and a wide array of storage options, offering insane levels of customisation.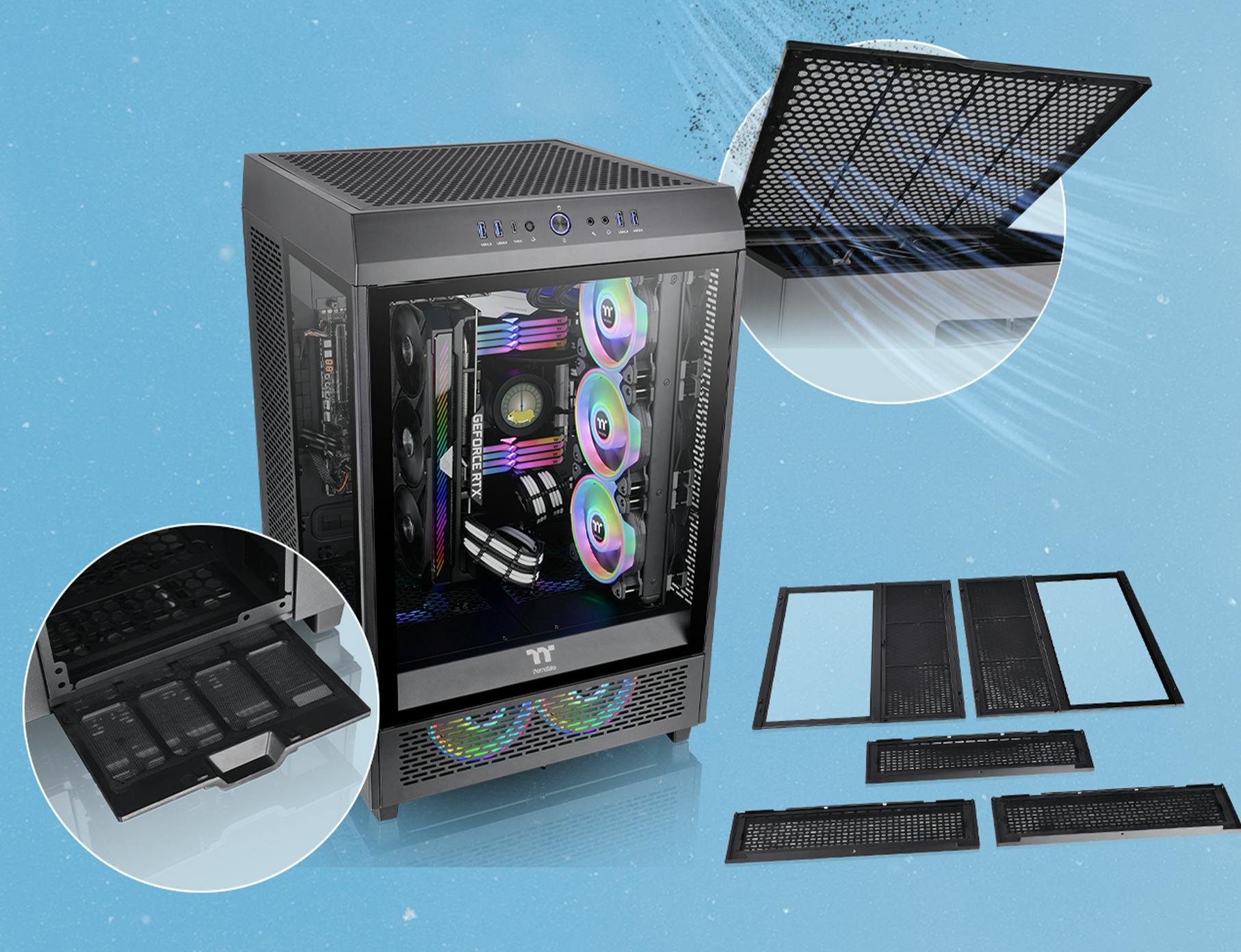 Fuss Free Maintenance
Covered by seven easily detachable magnetic particle filters, "The Tower 500" chassis is designed to keep out dust, dirt, and grime. The quick-release mechanism makes cleaning easy and straightforward, ensuring that it is easy to keep your Tower looking absolutely stellar at all times.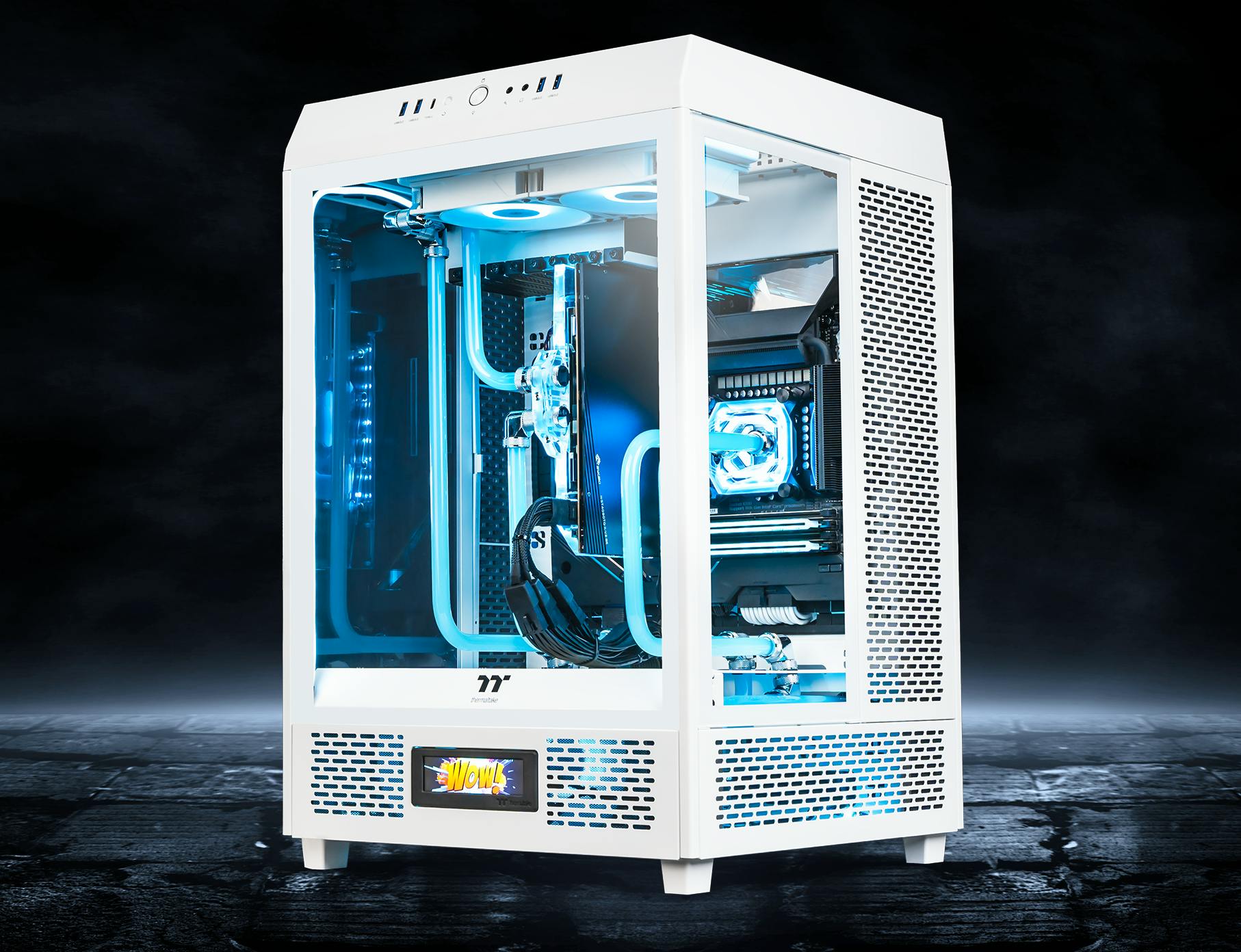 Custom Loop Watercooling Ready
Customise your AFTERSHOCK Tower with custom hand-made open-loop water-cooling. Own a masterpiece that has been hand-assembled and blueprinted for both beauty and performance.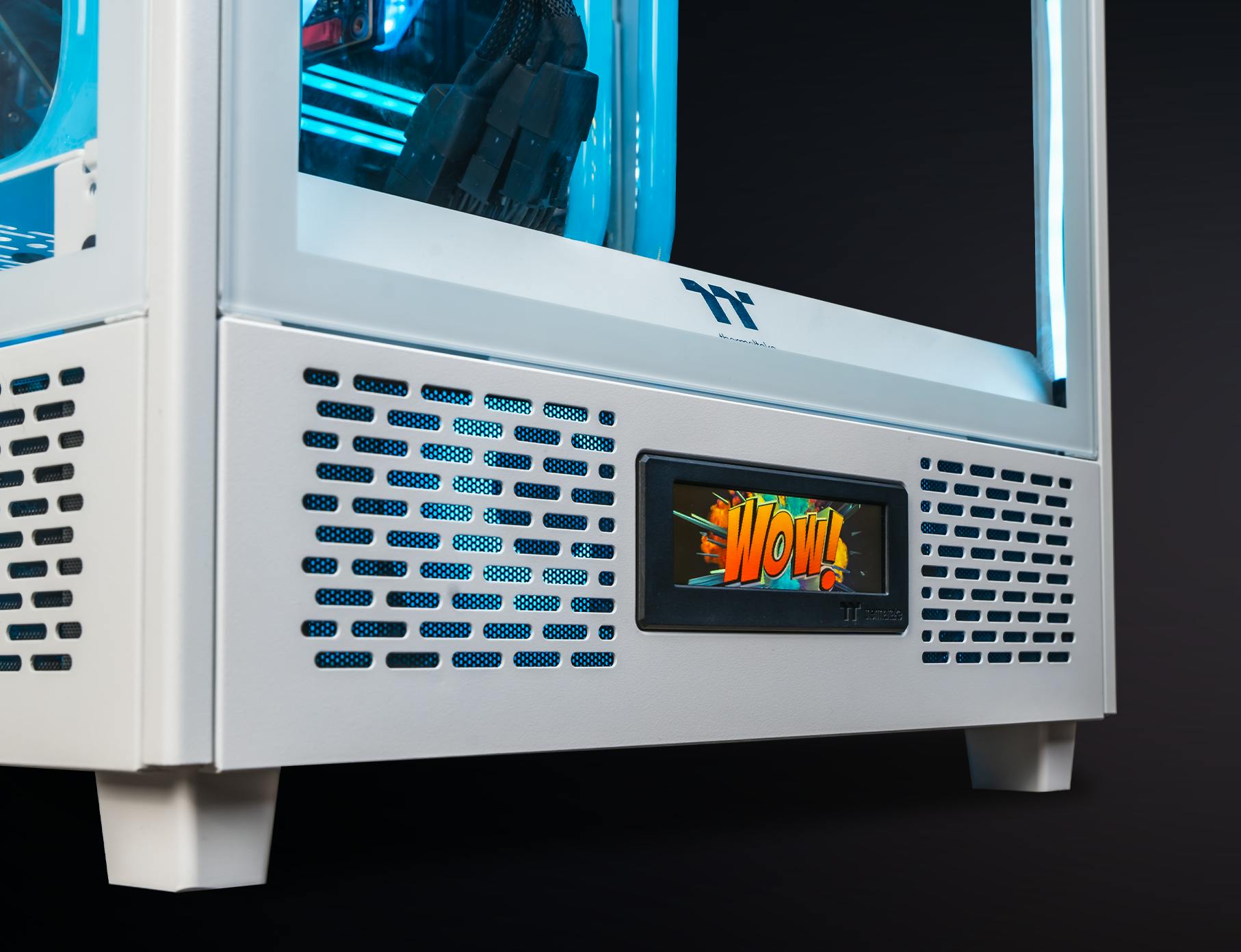 Unique Custom Display
The AFTERSHOCK Tower features an optional built-in LCD Display that allows you to monitor real-time information and upload any images or GIFs to add an extra flair to your perfect setup.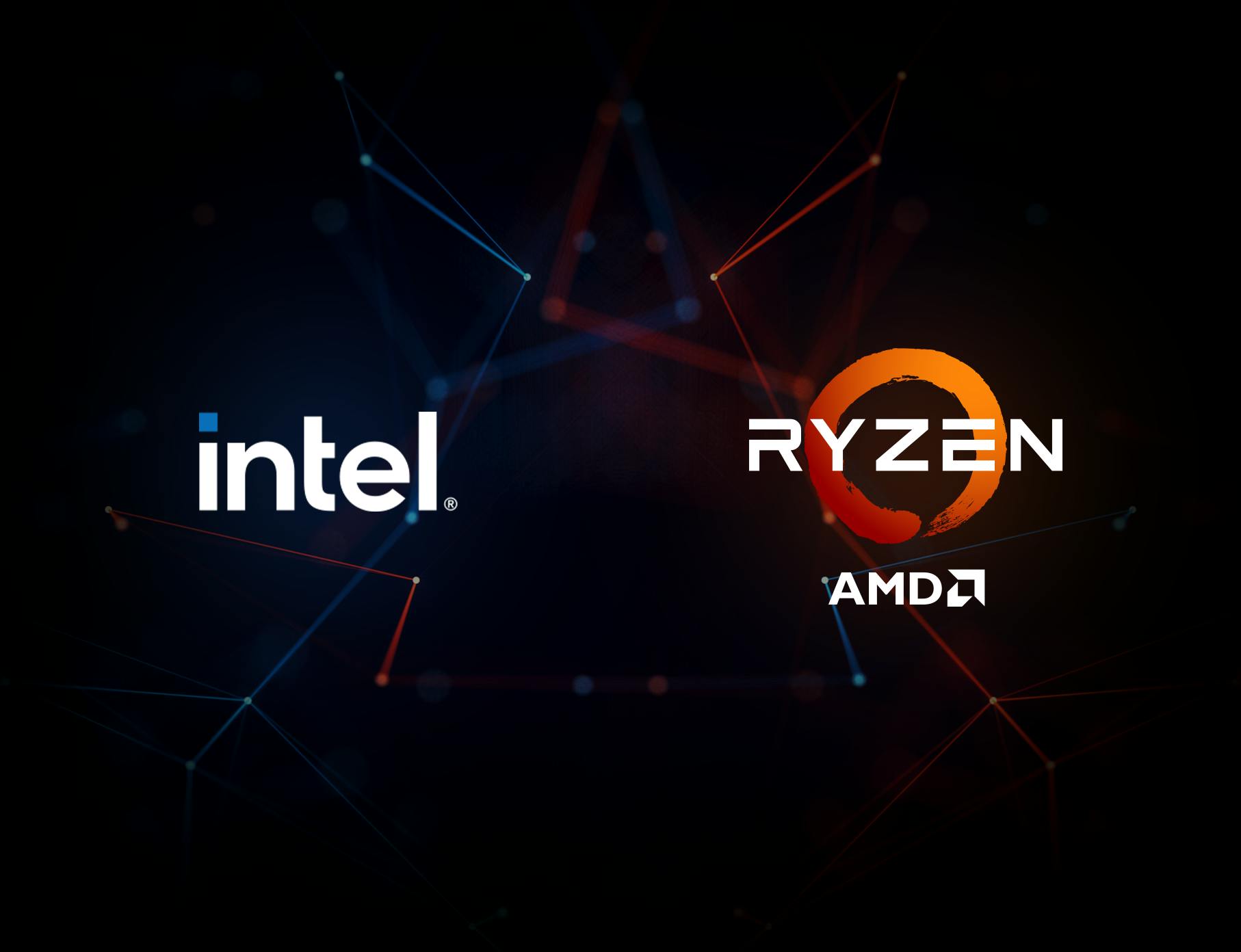 SELECT YOUR PROCESSOR
Choose between AMD and Intel chipsets to power your gaming or workflow needs. For extra power during intensive workloads or gaming sessions, Intel's Turbo Boost Technology can deliver additional power to your CPU for extra power during intensive workloads or gaming sessions. With AMD's SenseMI technology, Ryzen processors can optimize power consumption and CPU performance for gamers and content creators.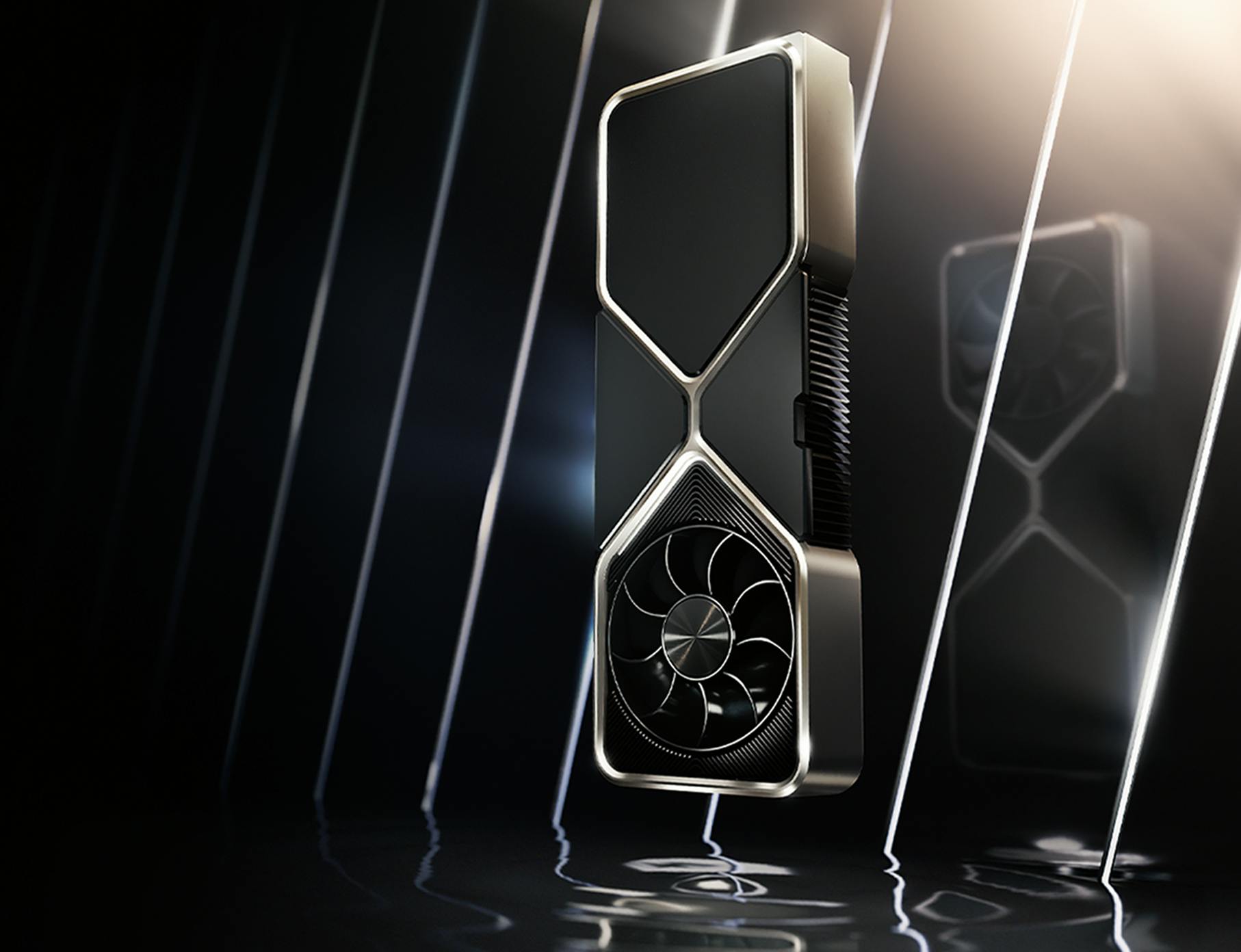 GEFORCE RTX™ 40-SERIES
Power your build with the latest graphic offerings from NVIDIA® GeForce®. Be it high-octane gaming at 1080p or even 4K, customise your Tower with the latest GeForce RTX™ 40-Series GPUs for groundbreaking framerates and a blisteringly smooth experience running the most demanding titles.
3 YEARS WARRANTY
AFTERSHOCK Tower comes with AFTERSHOCK PC's industry-leading three-year warranty – safeguarding your machine with 1-for-1 parts exchanges for any faulty components during its validity. We also offer optional doorstep pickup extensions to keep your AFTERSHOCK PC experience seamless.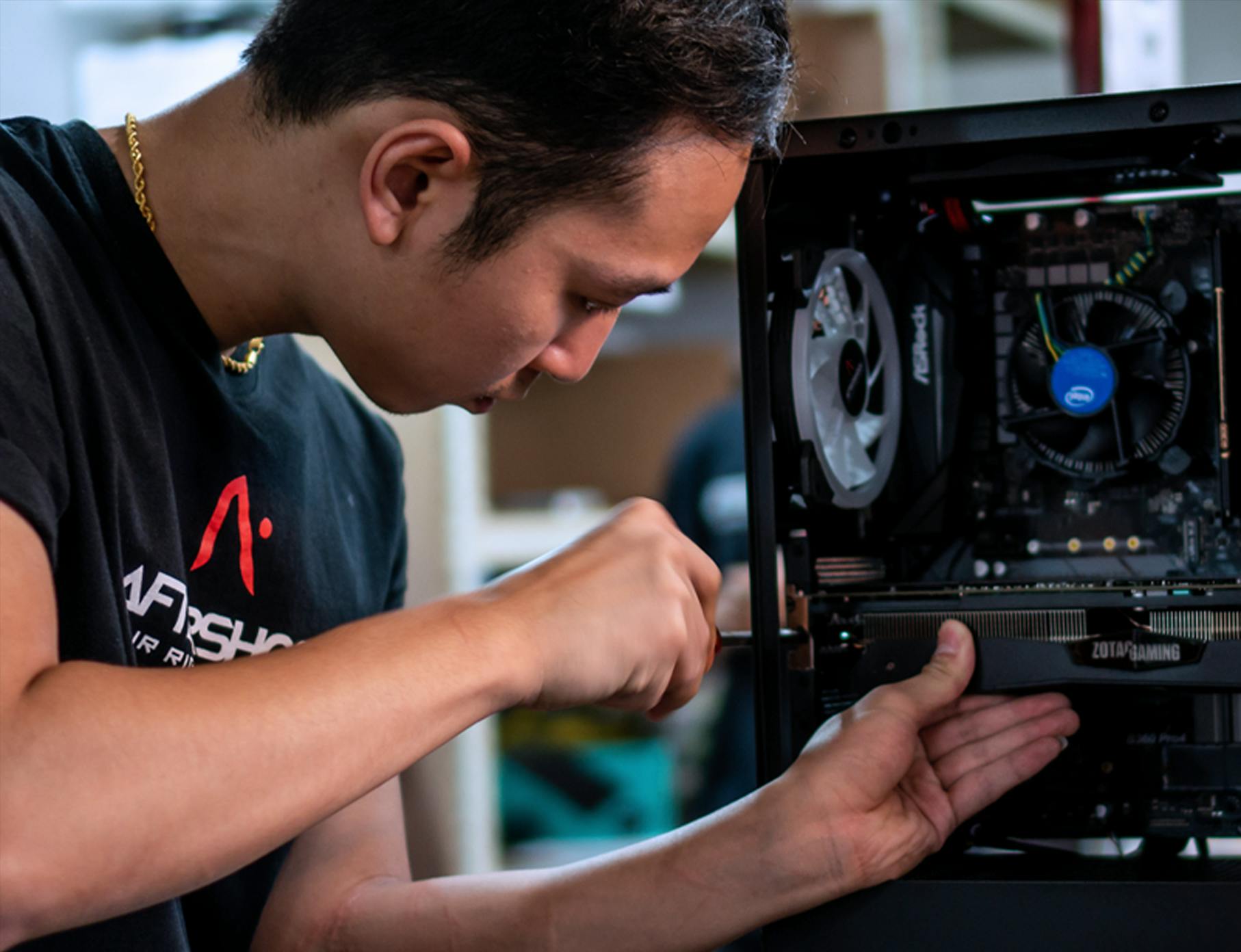 THE ULTIMATE CUSTOMER SERVICE & SUPPORT
Game and create worry-free with lifetime customer support powered by Singapore's largest Custom PC service team. At AFTERSHOCK PC, our commitment to the highest standards of customer care extends beyond purchase – our team of specialists and technicians work around the clock for a smooth and hassle-free ownership experience.
CHASSIS INFORMATION
ThermalTake The Tower 500 Mid Tower
Dimensions
398mm x 388mm x 608mm [ L x W x H ]
Cooling Fans Support
Top: - 2 x 120mm, 1 x 120mm / 2 x 140mm, 1 x 140mm
Side - 3 x 120mm, 2 x 120mm, 1 x 120mm
Bottom - 2 x 120mm, 1 x 120mm
Rear - 2 x 120mm, 1 x 120mm / 2 x 140mm, 1 x 140mm
Power Cover - 2 x 120mm, 1 x 120mm / 2 x 140mm, 1 x140mm
Radiator Support
Top - 1 x 240mm, 1 x 120mm / 1 x 280mm, 1 x 140mm
Side - 1 x 360mm / 240mm / 120mm
Bottom - 1 x 240mm, 1 x 120mm