 Vault Mesh - Basic
Build Your Custom VAULT Mesh
Built on the award-winning SSUPD Meshlicious chassis, the VAULT Mesh proves that small form factor and supreme air-flow can come hand in hand. With the ability to accommodate extreme RTX graphics cards and some of the most powerful CPUs, the Vault MESH can be customised to suit almost any need.
Zotac GTX 1650 Amp Core - 4GB
AMD Ryzen 5 5500 | 3.6Ghz | 6 Cores 12 Threads
16GB Lexar Hades RGB 3600MHz DDR4 (8x2)
512GB Lexar NM760 Gen4 SSD (R: 5300 | W: 4000)
Vault Mesh (Recommended Config)
1440p Compact Gaming Performance
Our recommended VAULT Mesh config is the perfect PC for anyone looking for high-end gaming performance in a Small Form Factor PC. This build comes ready to crush 1440p gaming and streaming or productivity workflows. Should you need more performance, upgrade this build to handle 4K gaming and more.
Zotac RTX 3070 Twin Edge OC - 8GB
Intel Core i5-12600KF | 4.9GHz | 10 Cores 16 Threads
16GB Klevv Cras X DDR4 4000MHz (8x2)
512GB Lexar NM760 Gen4 SSD (R: 5300 | W: 4000)
AFTERSHOCK Spectra Glacier Mirror 240mm
Gigabyte B660I Aorus Pro AX DDR4
THE ULTIMATE COMPACT MESHCASE
The VAULT Mesh represents our ultimate high airflow Small Form Factor PC. Built on SSUPD MESHLICIOUS – possibly the most anticipated ITX Small Form Factor case of 2021 – the VAULT Mesh combines a tiny desktop footprint with super breathable mesh panels. Experience an ultra-compact PC with no compromises to thermal performance.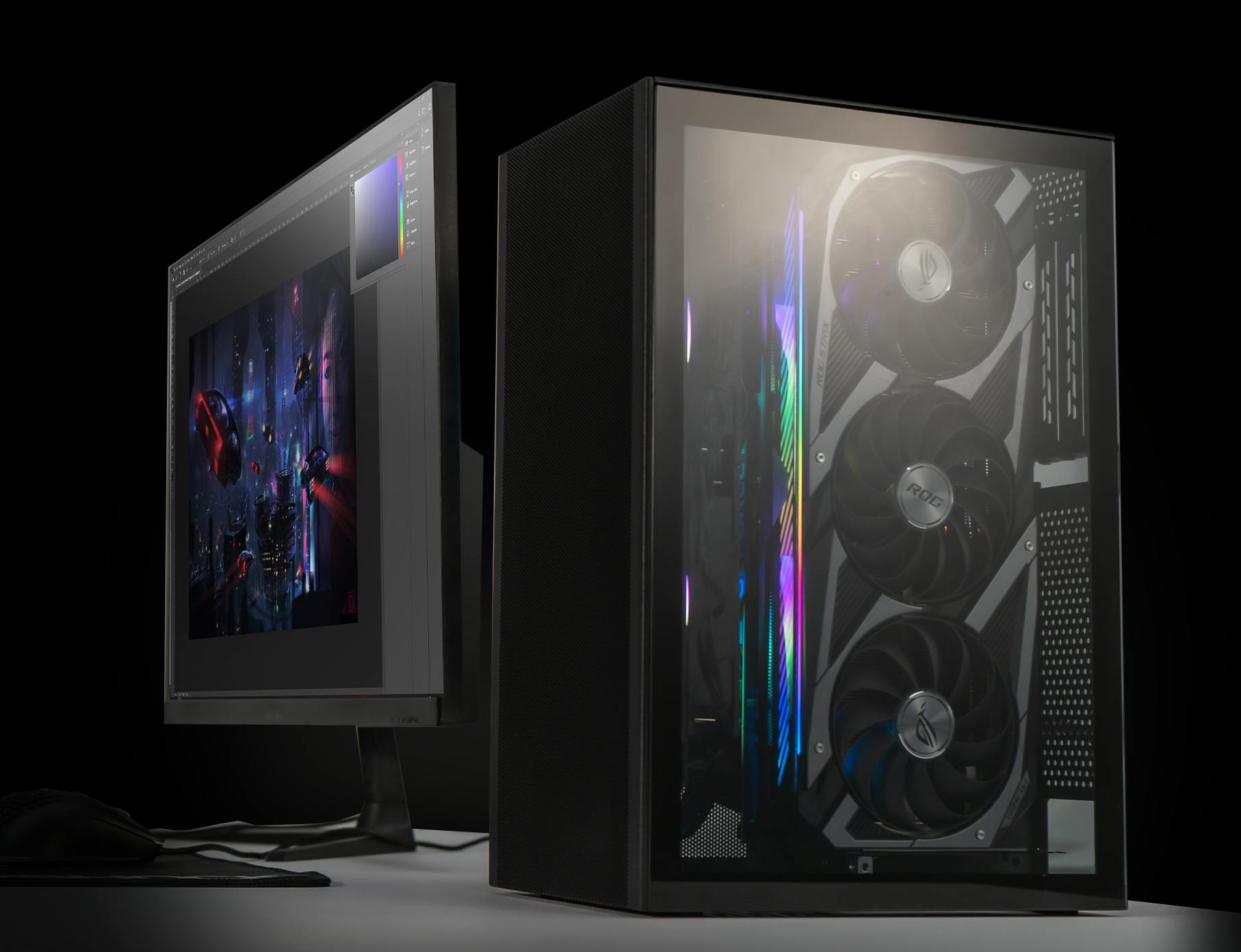 TRULY COMPACT TINY FOOTPRINT
The VAULT Mesh is a truly unique ITX PC. Thanks to its unique vertical design that transfers heated air upwards, the VAULT Mesh sports an incredibly tiny 245mm x 166.4mm footprint on your desk, taking far less space than even most Small Form Factor PCs. This build compresses the performance you need and leaves space for more on your desk.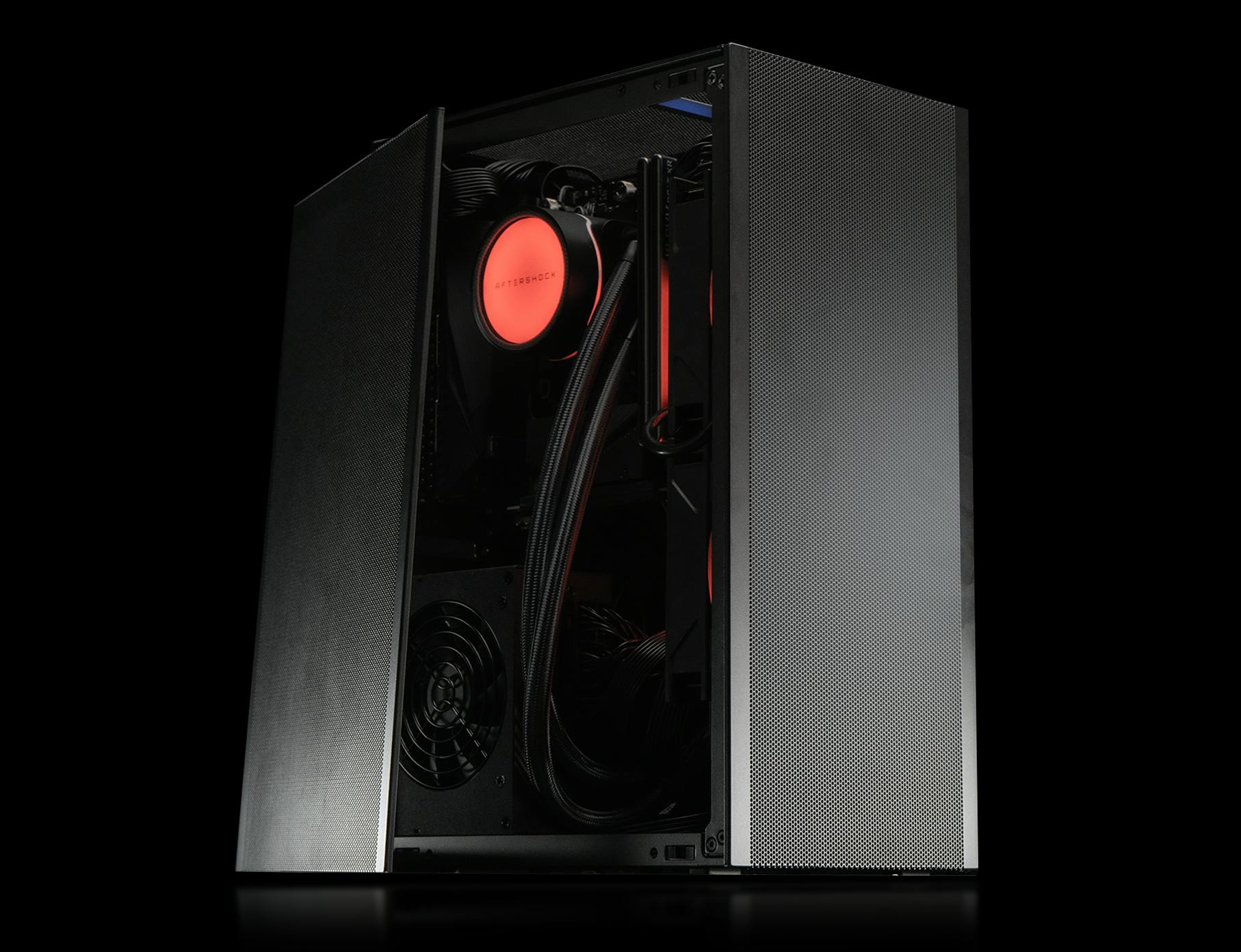 DESIGNED FOR THE ENTHUSIAST
The VAULT Mesh is designed for easy assembly and maintenance in as little as six small steps – making this chassis potent, user-friendly, and effortlessly upgradeable.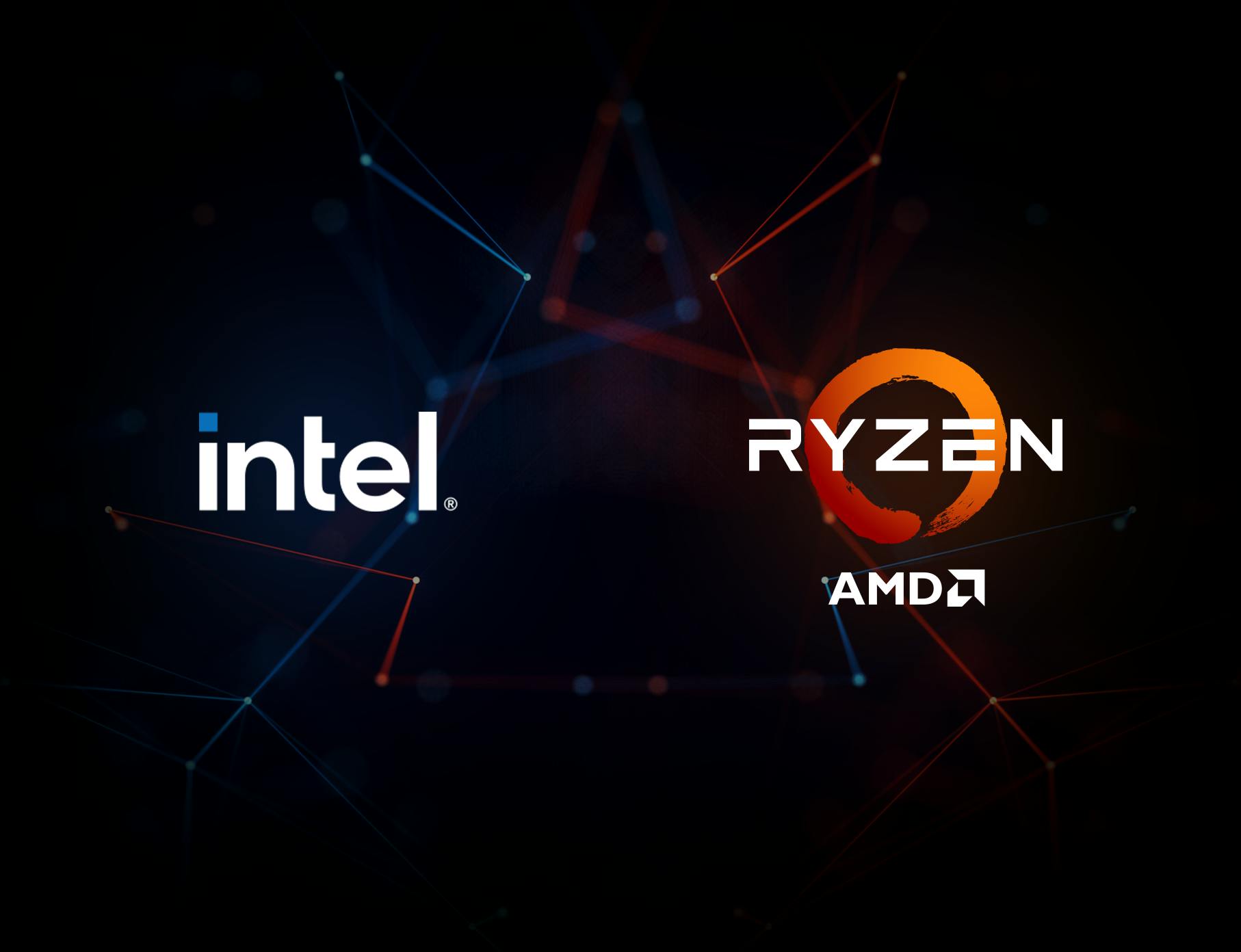 SELECT YOUR PROCESSOR
Choose between AMD and Intel chipsets to power your gaming or workflow needs. For extra power during intensive workloads or gaming sessions, Intel's Turbo Boost Technology can deliver additional power to your CPU for extra power during intensive workloads or gaming sessions. With AMD's SenseMI technology, Ryzen processors can optimise power consumption and CPU performance for gamers and content creators.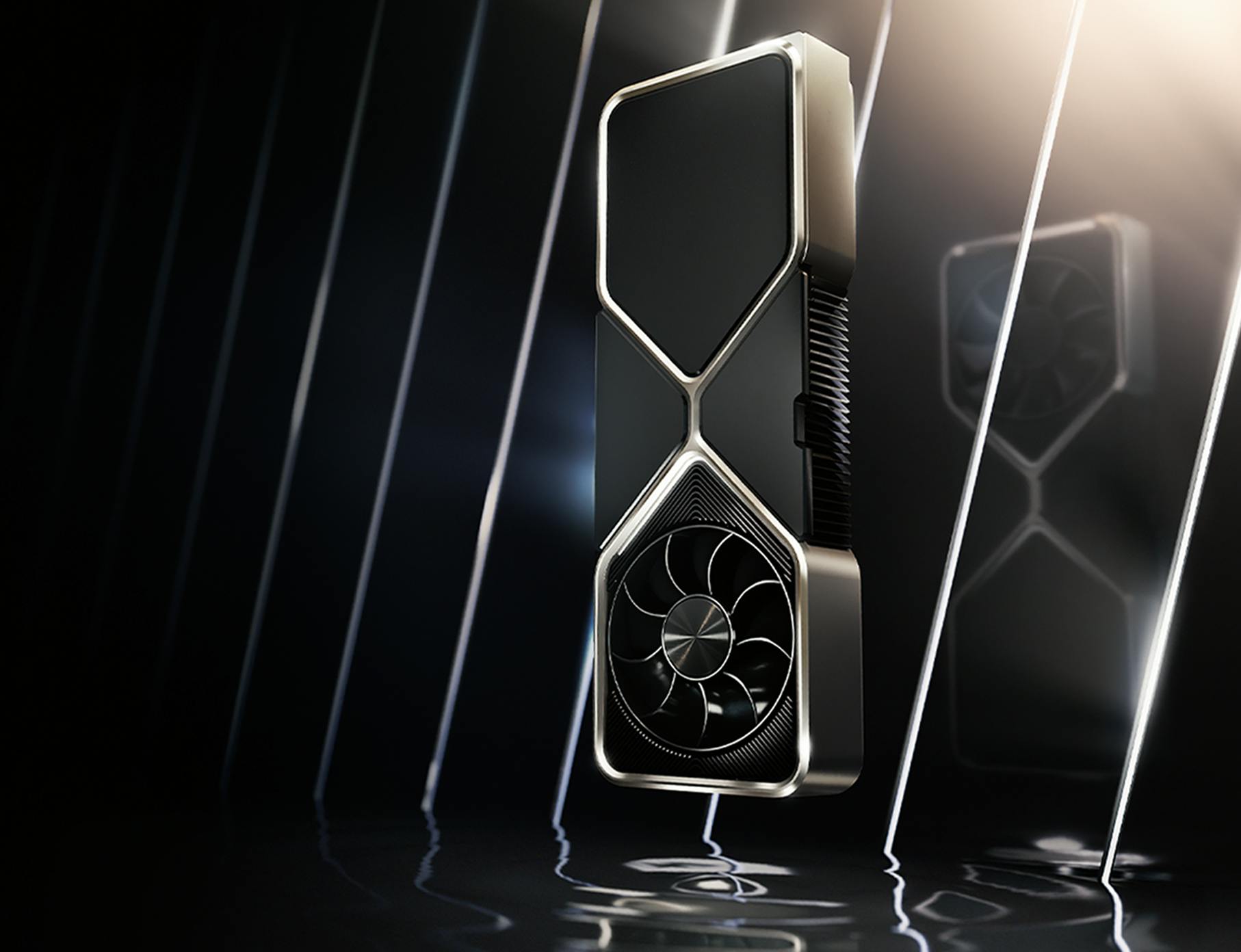 GEFORCE RTX™ 30-SERIES
Power your build with the latest graphic offerings from NVIDIA® GeForce®. Be it high octane gaming at 1080p or even 4K, the VAULT Mesh offers the GeForce RTX™ 30-Series GPUs for groundbreaking framerates and a blisteringly smooth experience running the most demanding titles.
3 YEARS WARRANTY
The VAULT Mesh comes with AFTERSHOCK PC's industry-leading three-year warranty – safeguarding your machine with 1-for-1 parts exchanges for any faulty components during its validity. We also offer optional doorstep pickup extensions to keep your AFTERSHOCK PC experience seamless.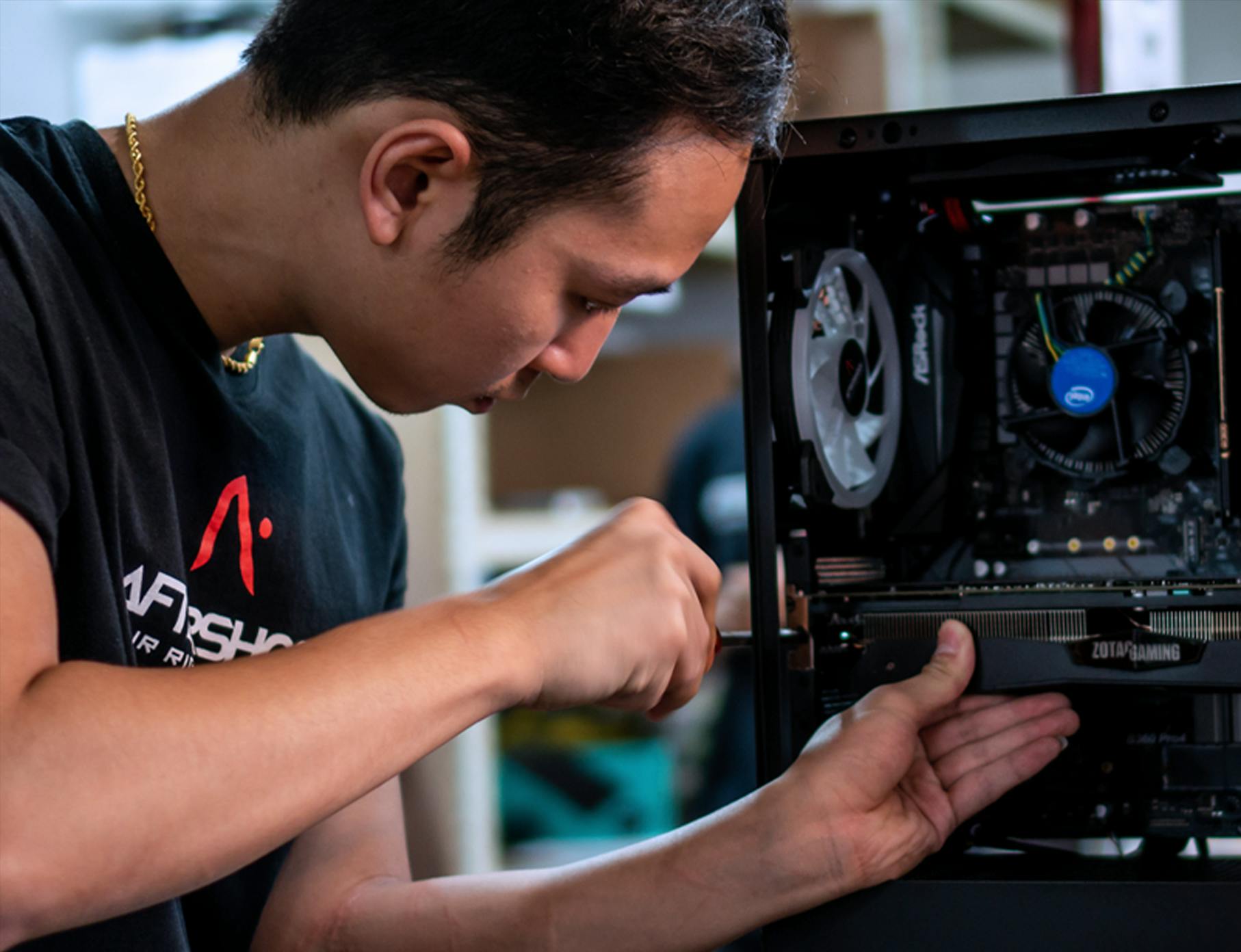 THE ULTIMATE CUSTOMER SERVICE & SUPPORT
Game and create worry-free with lifetime customer support powered by Singapore's largest Custom PC service team. At AFTERSHOCK PC, our commitment to the highest standards of customer care extends beyond purchase – our team of specialists and technicians work around the clock for a smooth and hassle-free ownership experience.
Chassis Information
SSUPD MESHLICIOUS
Dimensions
245mm x 166mm x 360mm [ L x W x H ]
Radiator Support
Front - 1 x 120mm/ 140mm/ 240mm/ 280mm