 GeForce RTX 3060 | 3070Ti

Vapor 17X - Basic
Lightweight Mobile Portability
The VAPOR 17X comes packed with the latest Intel 12th Gen CPU and the unlocked performance of DDR5. Along with support for the latest Nvidia 30 Series GPUs and weighing a mere 2.3kg with 20mm-thin profile, the VAPOR 17X redefines the mobile desktop replacement by taking ultra-portable extreme performance to a whole new level. Take your gaming rig anywhere with you with the VAPOR 17X.
NVIDIA GeForce RTX 3060 6GB
Intel Core i7-12700H Processor (14 Cores 12th Gen)
16GB Samsung DDR5 4800MHz (Laptop) (8x2)
512GB Samsung Gen4 SSD (R: 6900 | W: 5000)
Vapor 17x (Recommended Config)
Next-Gen Mobile Powerhouse
Our recommended VAPOR 17X configuration comes equipped with a powerful RTX 3070Ti graphics card, 12th Gen i9 processor and more. Also included is a massive 1TB ultrafast SSD for blazing fast storage and rendering performance. Blow through your favorite games or creator workloads with ease on the go with this mobile powerhouse.
NVIDIA GeForce RTX 3070Ti 8GB
Intel Core i9-12900H Processor (14 Cores 12th Gen)
16GB Samsung DDR5 4800MHz (Laptop) (8x2)
1TB Samsung Gen4 SSD (R: 7000 | W: 5100)
Designed for Gamers and Creators
Introducing the VAPOR 17X, our flagship 17.3" extreme performance laptop crafted to redefine the mobile desktop replacement category. Featuring all the hallmarks of our award-winning VAPOR Series: magnesium chassis materials, unbeatable thermal performance, and unprecedented compute speeds, the VAPOR 17X is engineered to deliver power for the most demanding gamers and professionals.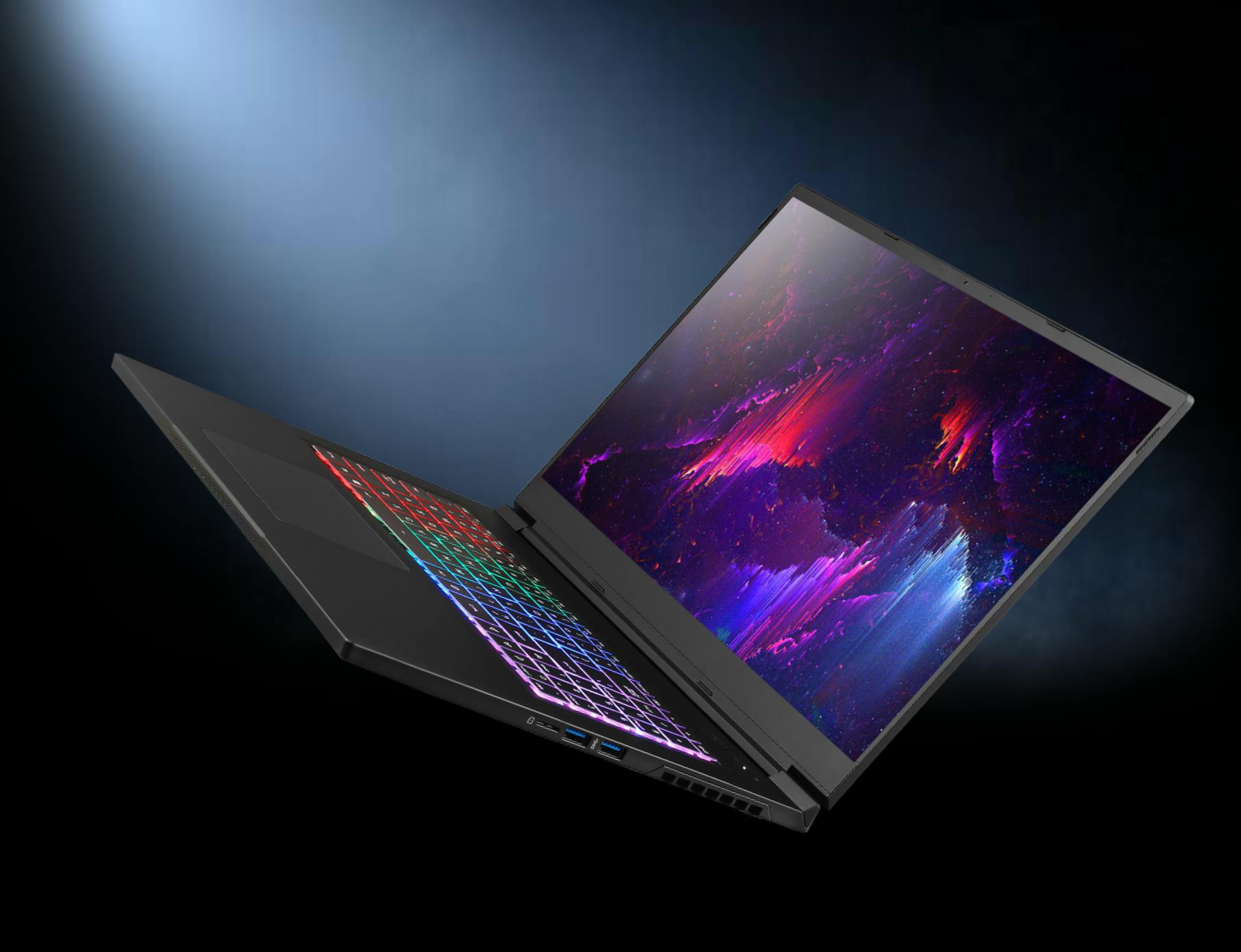 2.3 KG
Ultra Light
The VAPOR 17X is a heavyweight in specs, not heft. Its super-lightweight magnesium construction eliminates unnecessary weight while maintaining superb structural durability, resulting in a true mobile desktop replacement that clocks in at just 2.3 KG – a revolutionary weight class for this category.
Ultrafluid Next Gen Graphics
The VAPOR 17X raises the bar for laptop displays with a stunningly slim-bezeled QHD 240Hz screen that will blow you away with its buttery smooth fluidity in your favourite games and content. Creators will appreciate the display's 72% NTSC (~100% sRGB) colour accuracy, making it the best laptop display for both work and play.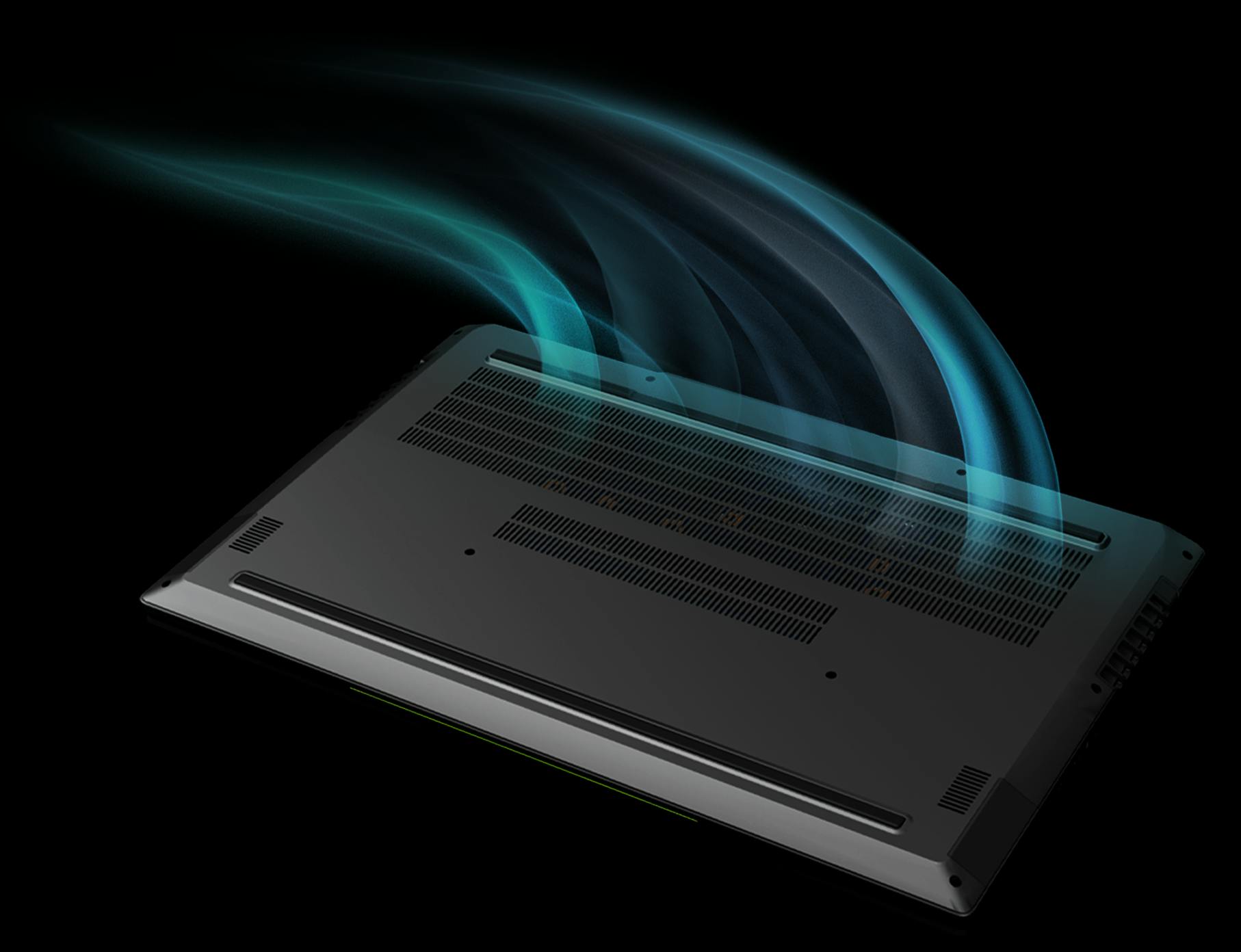 Extreme Cooling Performance
Push the Limits
Every inch of the VAPOR 17X's internal architecture bears the signature highlights of our award-winning VAPOR Series, architected for superior airflow and heat dissipation within the laptop's chassis. Intelligently placed vents and fans draw and direct heat away from the user for stable thermal performance even during the most complex workloads.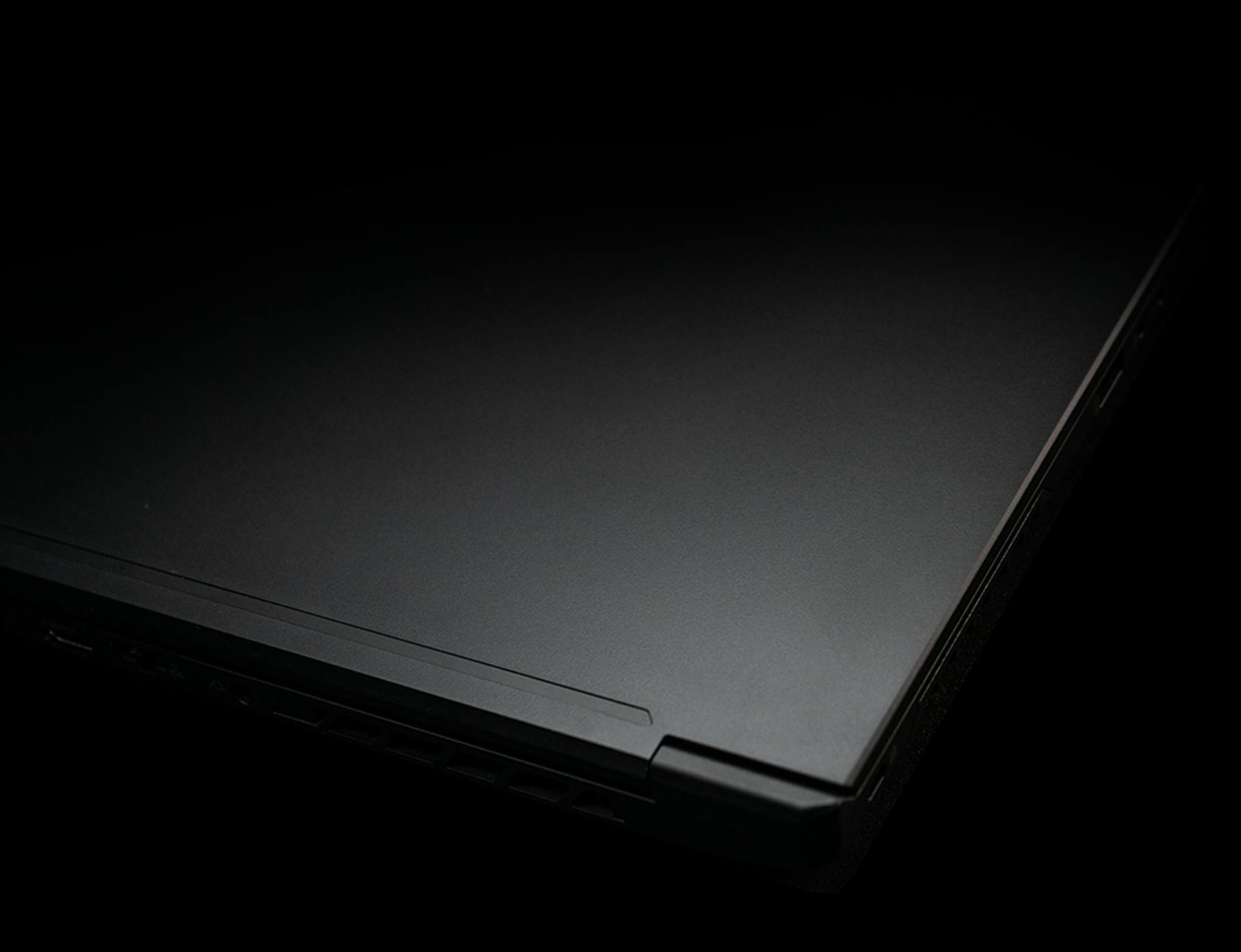 Magnesium Alloy Finish
Minimalist Design
The matte magnesium alloy finish of the VAPOR 17X's chassis promises a silky smooth, premium experience that's both durable and sleek. This means a corrosion-resistant surface designed to last anywhere your journeys bring you.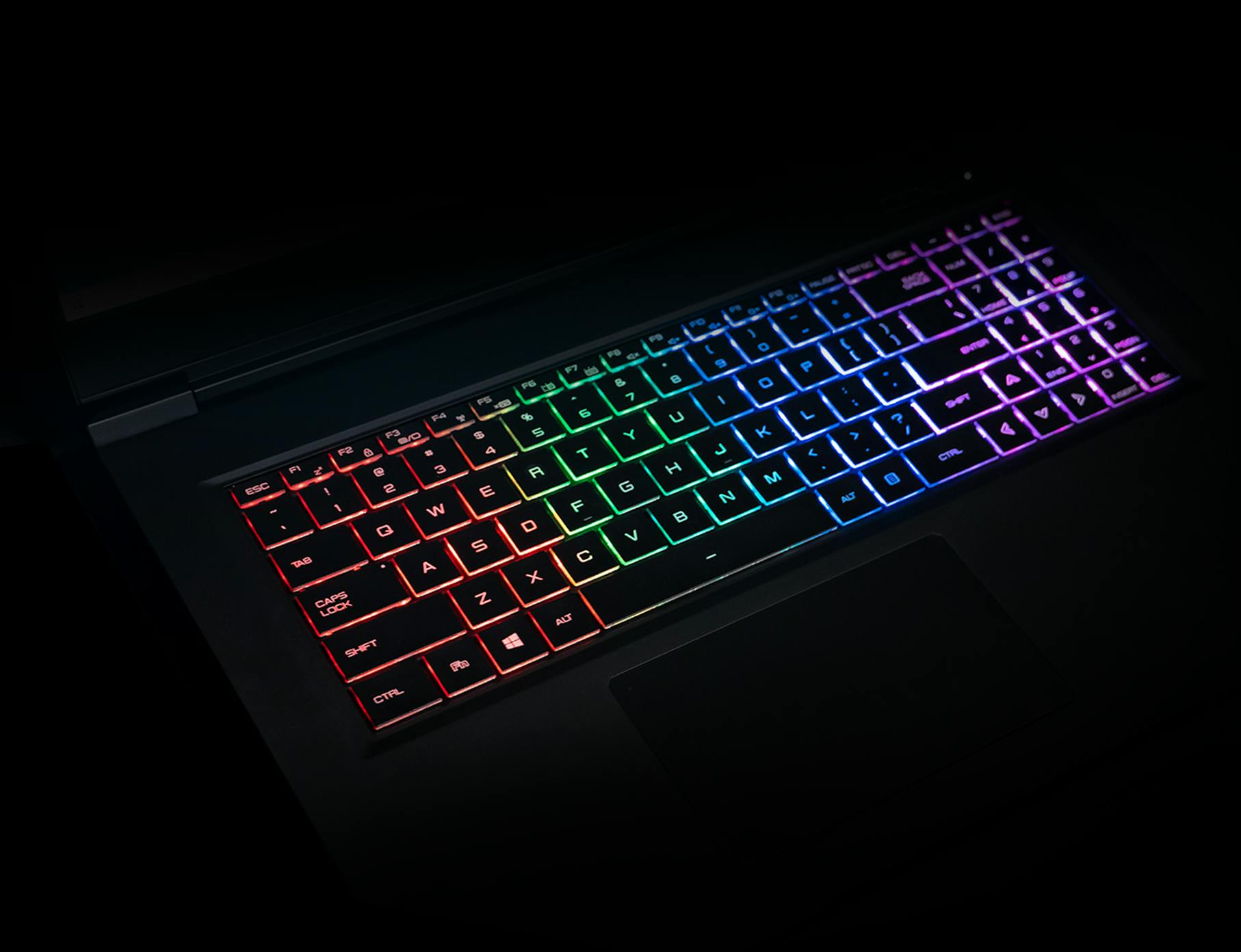 4 Zone RGB Tactile Keyboard
Built for Precision
Typing never felt so good. Each backlit key in the VAPOR 17X's keyboard is calibrated for tactile, bouncy feedback for both creating and gaming needs, while the 4 LED zones allow you to mix and match colours for a look and feel of your own.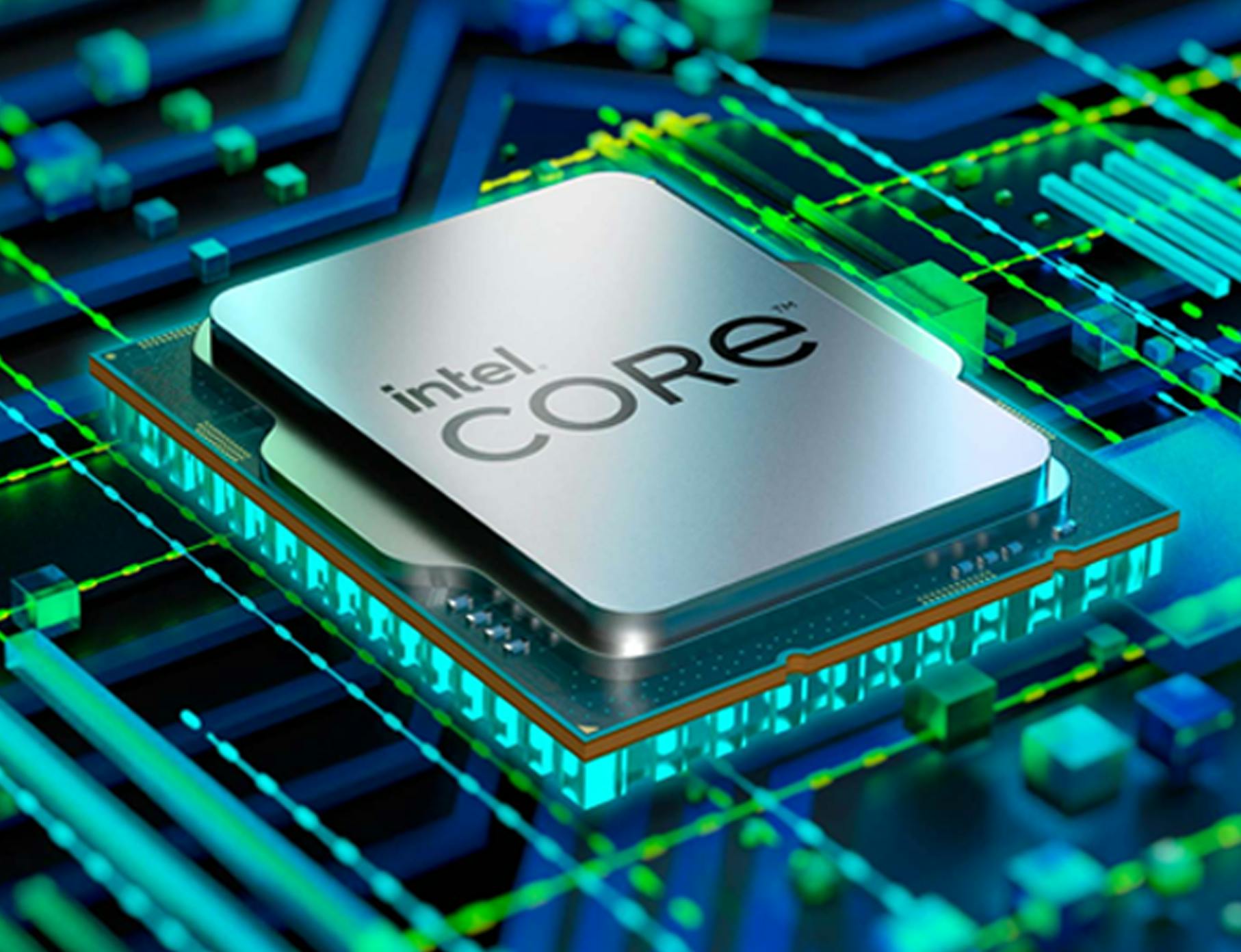 12TH GEN INTEL® CORE™
A COMPLETE GAMECHANGER
Experience light-speed with the brand new Intel® 12th Generation Core™ i7-12700H or i9-12900H. The new Alder Lake chipsets feature an unprecedented 10nm manufacturing process and a new performance hybrid architecture, resulting in a nearly 40% performance leap in our systems. Discover true desktop-class power on the move.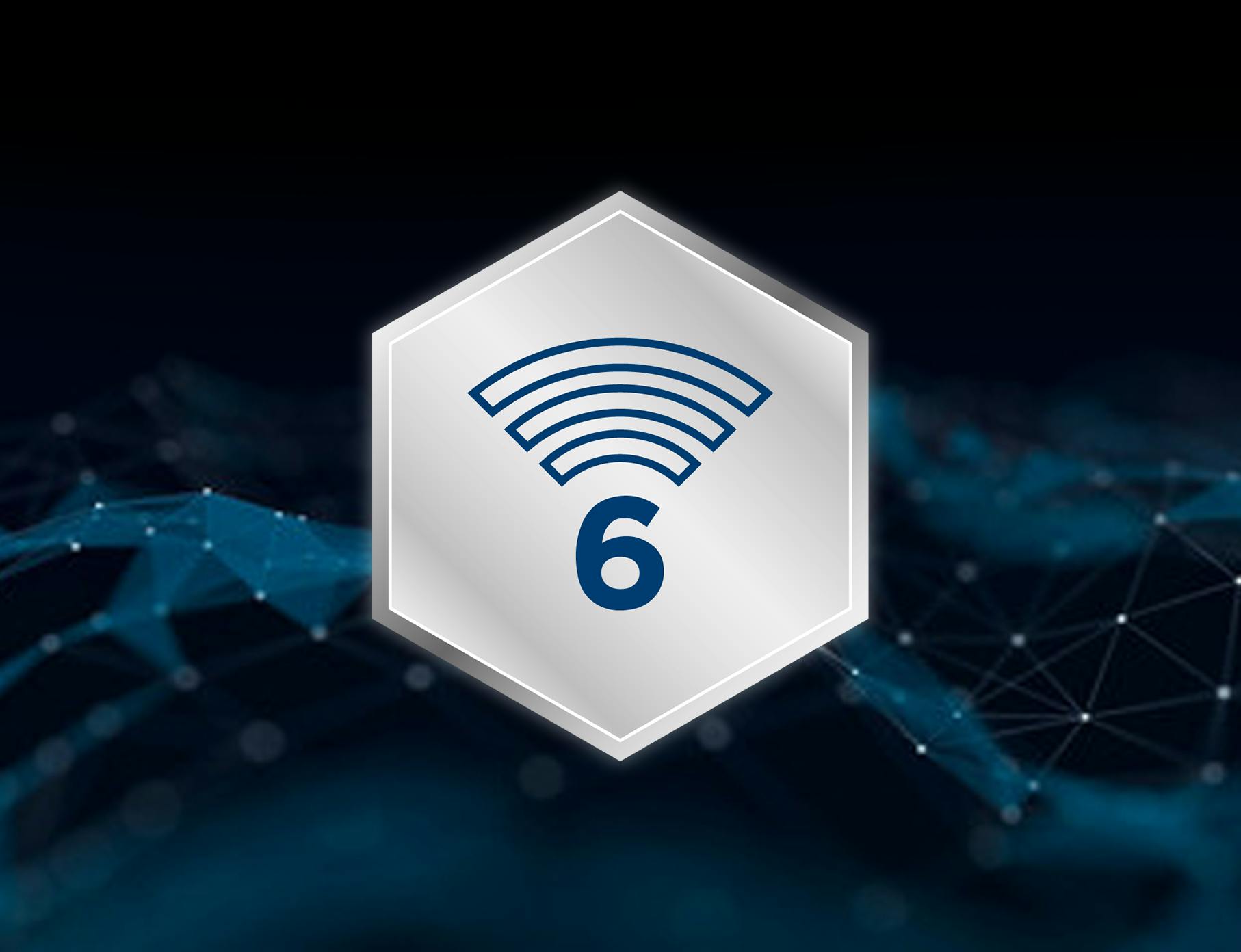 WIFI 6 AX201
UP TO 75% LOWER LATENCY
Upgrade to WIFI 6 with the VAPOR 17X – a new era of wireless standard engineered to be more efficient and faster than ever before. Banish lag and slow downloads with transfer speeds up to 40% beyond previous generations, made possible by improved performance in cluttered environments and more than 4X better network efficiency.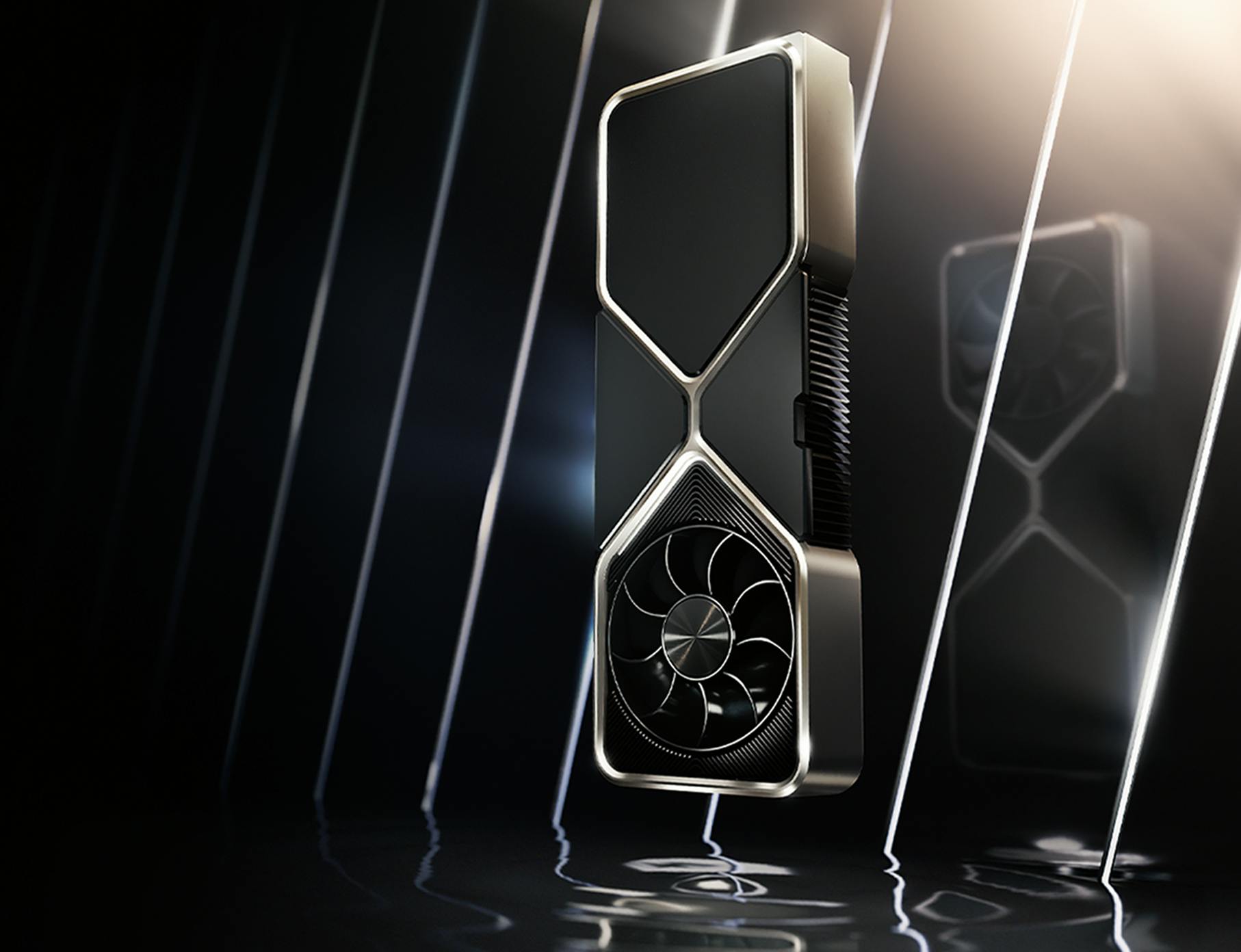 GEFORCE RTX™ 30-SERIES
The VAPOR 17X's incredible CPU is complemented with equally powerful GPU to breeze through content creation workloads and crush even the most demanding AAA titles. Flexing horsepower to spare, choose between NVIDIA® GeForce RTX™ 3060 and 3070 graphics cards for gaming and creator performance on-the-go without compromise.
2 YEARS WARRANTY
The VAPOR 17X comes protected by AFTERSHOCK PC's industry-leading 2-year warranty coverage – ensuring complete support for your device.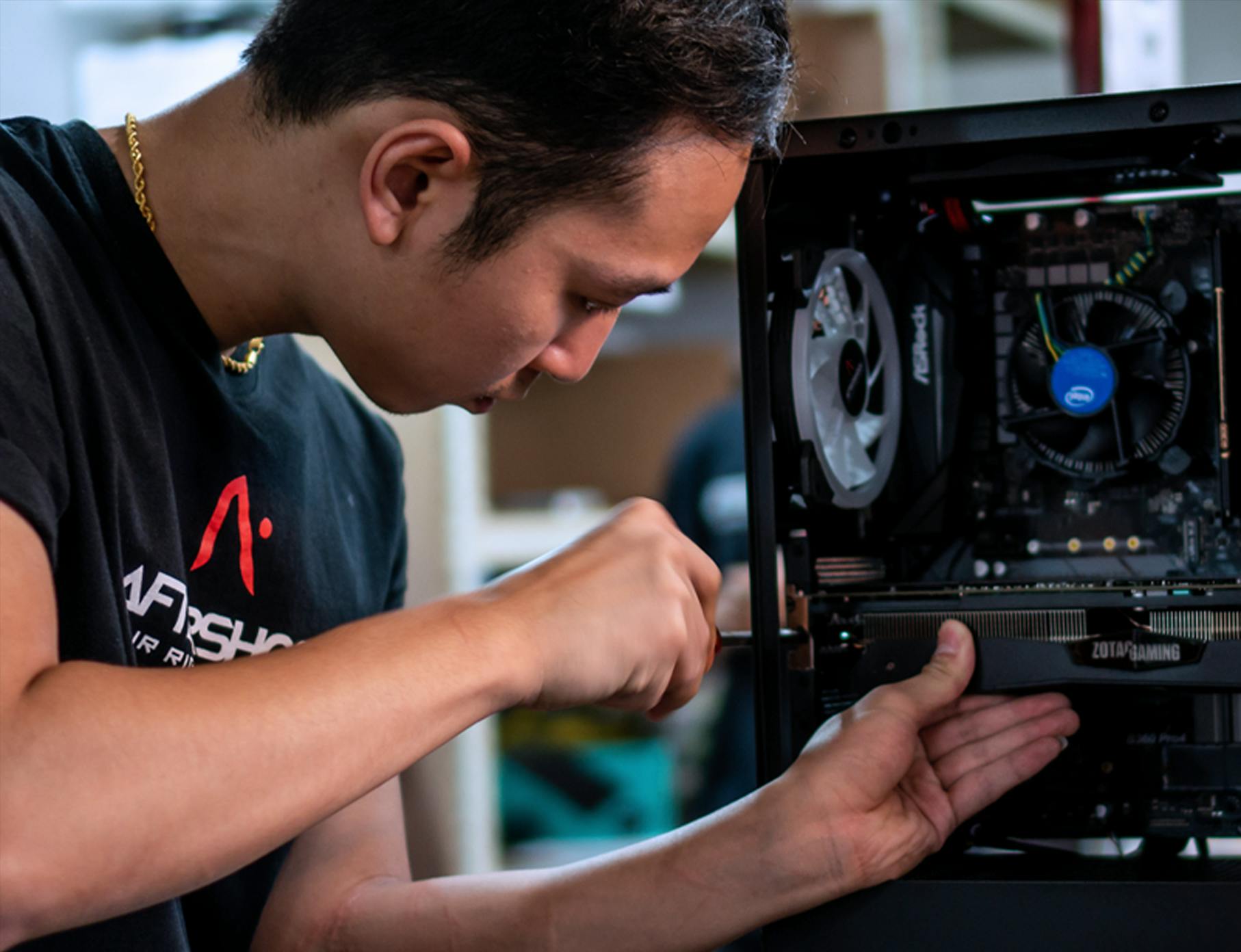 THE ULTIMATE CUSTOMER SERVICE & SUPPORT
Game and create worry-free with lifetime customer support powered by Singapore's largest Custom PC service team. At AFTERSHOCK PC, our commitment to the highest standards of customer care extends beyond purchase – our team of specialists and technicians work around the clock for a smooth and hassle-free ownership experience.
TECHNICAL SPECIFICATIONS
CPU
Intel® Core™ i7-12700H Processor (24M Cache, up to 4.70 GHz)
Intel® Core™ i9-12900H Processor (24M Cache, up to 5.00 GHz)
GPU
NVIDIA GeForce RTX 3060 6GB (115W Base, 25W Boost)
NVIDIA GeForce RTX 3070Ti 8GB (125W Base, 25W Boost)
RAM
2x SODIMM sockets, support for DDR4 4800 MHz
Up to 32GB Max with 2x 16GB Modules
STORAGE
2x M.2 PCIe SSD slots (NVMe SSDs supported)
DISPLAY
17.3"QHD 240hz Wide Color Gamut FHD Display (2560X1440)
WEIGHT/DIMENSIONS
391.4mm x 260.8mm x 19.1mm (Excluding Rubber feet)
391.4mm x 260.8mm x 20mm (Including Rubber feet)
KEYBOARD/TOUCHPAD
Premium Membrane 4 Zone RGB Keyboard
POWER
6cells (3s2p 7900mAh) 91.24wh
IO PORTS
2x USB 3.1 Gen 1 TYPE A (Right Side)
1x USB 3.1 Gen 2 TYPE A (Left Side)
1x Thunderbolt 4 (Output only) USB TYPE C (Rear Side)
1x LAN Port (10/100/1000/2500)
1x Card Reader (SD/SDHC/SDXC, UHS-I Speed)