Trixel - Custom Build
Build Your Custom TRIXEL
The AFTERSHOCK TRIXEL takes your battlestation aesthetics to a whole new level. This unique build offers stunning aRGB elements can be customised to suit your mood, respond to music, and more! With space for the most powerful components on the planet, customise the TRIXEL to your exact needs.
Zotac GTX 1650 Amp Core - 4GB
AMD Ryzen 5 5500 | 6 Cores 12 Threads
16GB ADATA Spectrix D45G DDR4 3600MHz (8x2)
512GB Lexar NM620 SSD (R: 3300 | W: 2400)
Gigabyte B550 Aorus Elite AX V2
8-BIT RETRO PERFECTION
Experience over-the-top RGB chroma with the TRIXEL, the product of our collaboration with world-renowned case manufacturer INWIN. Featuring stunning LED elements with a retro-styled ARGB Matrix Display at the front of the chassis, this award-winning extreme PC masterpiece pairs pure flair with unstoppable performance.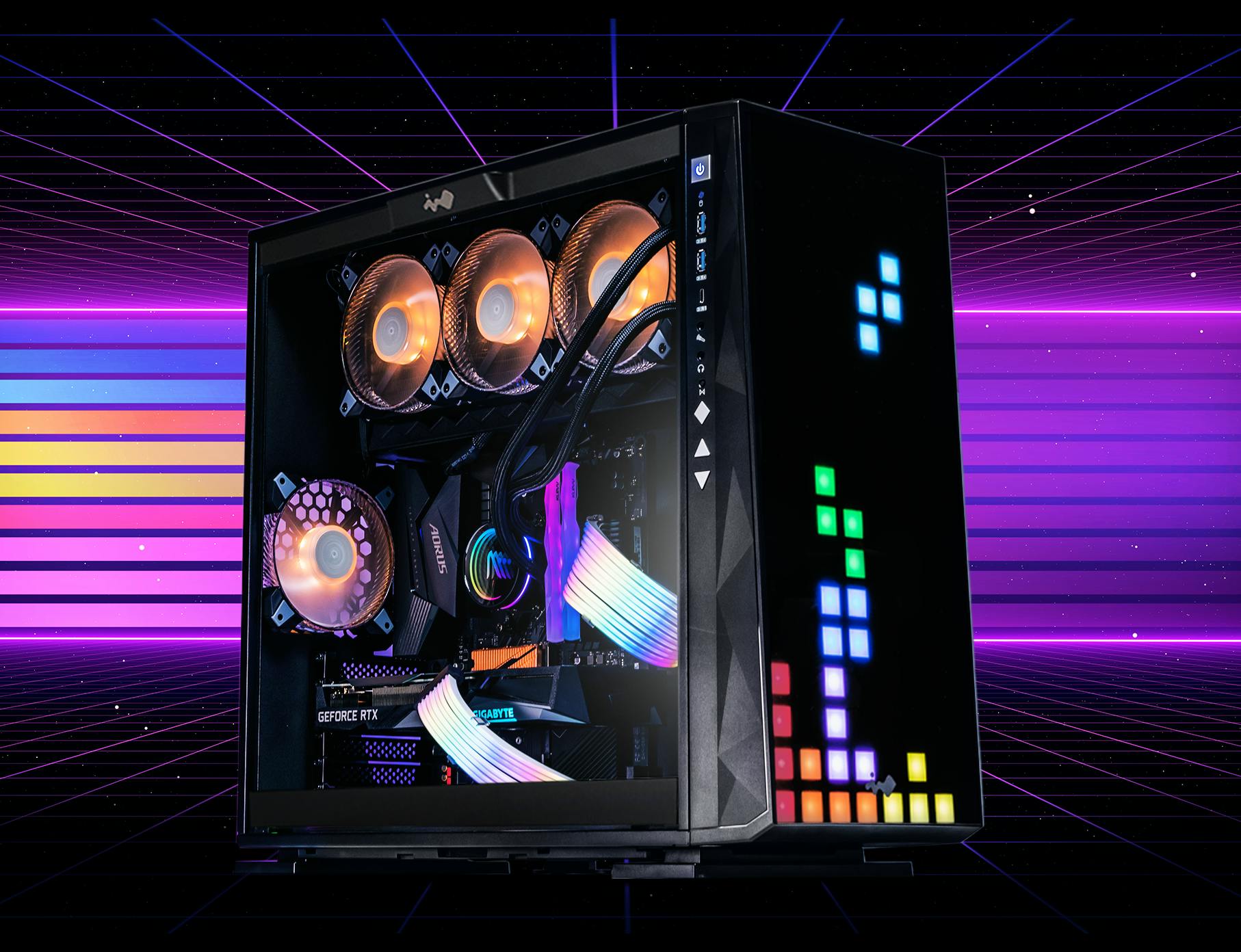 INTERACTIVE, REACTIVE COLOUR-POP PIXEL ART
Packing 144 addressable LEDs, the TRIXEL flaunts an astonishingly vibrant display panel showcasing twelve stunning lighting modes and three retro-inspired games: Blox, 309 Racing, and Magi Jump. Turn your PC into an 8-bit retro arcade machine with a snap of your fingers, or vibe with themed light effects that react to ambient sound with its built-in sound receiver.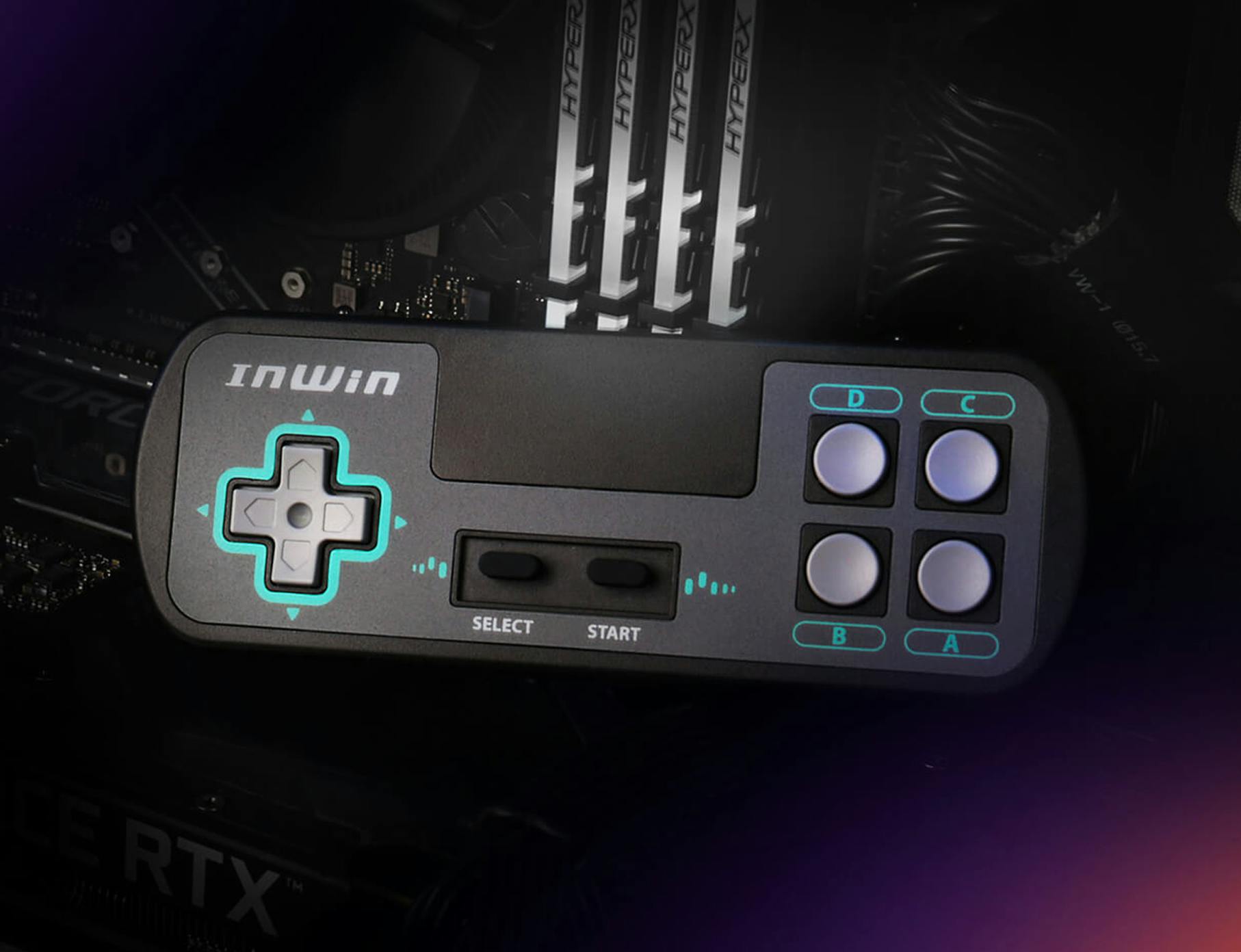 Exclusive Trixel Gamepad
Inspired by the classic silhouettes of retro-style controllers, the TRIXEL's exclusive wireless gamepad enables effortless control with the chassis' integrated games. Hop in and out of a quick arcade game whenever the fancy strikes – no keyboard and mouse required.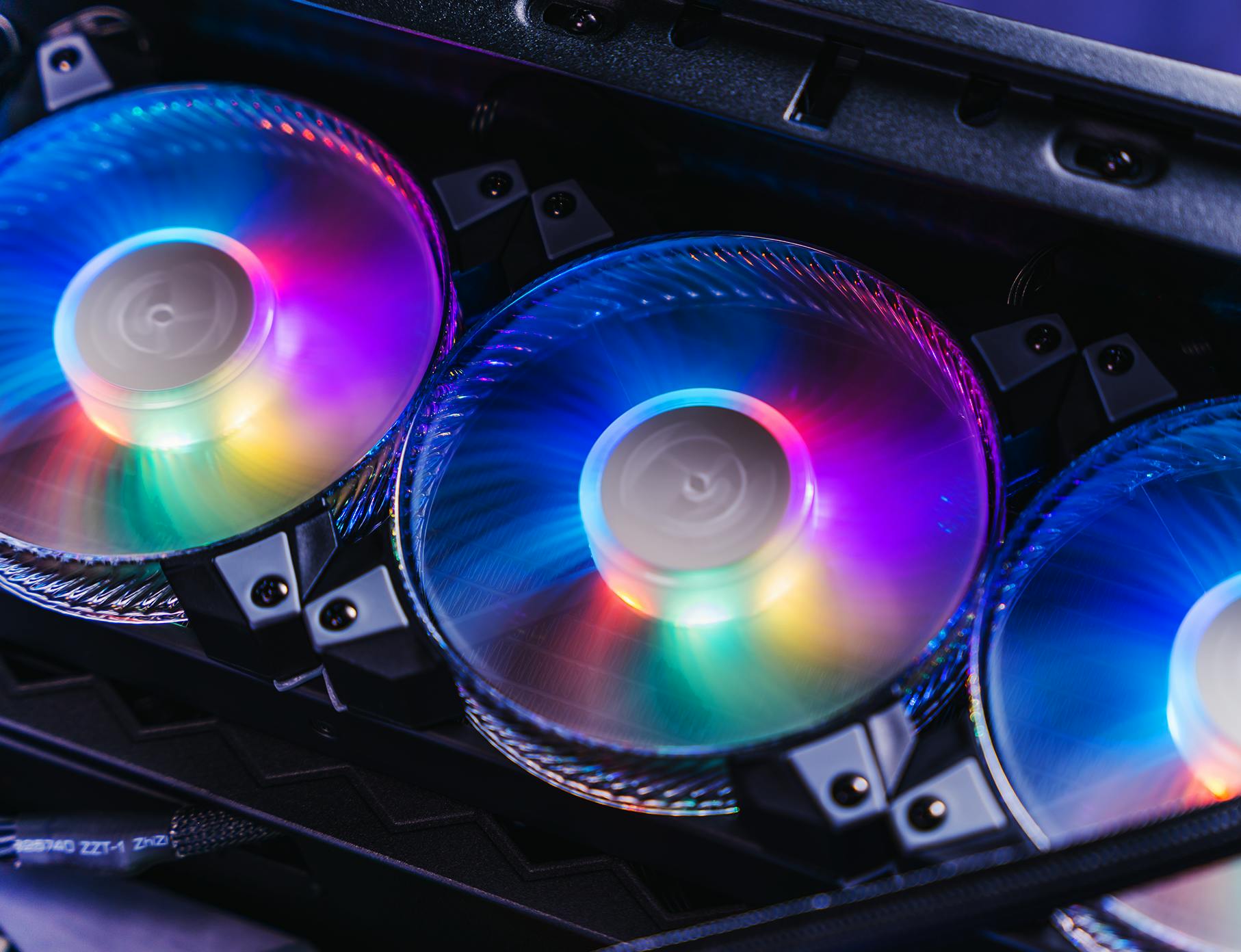 THE LIGHTSHOW CONTINUES INSIDE
Your components deserve some RGB love too – the TRIXEL illuminates its interior with four RGB Saturn fans, each featuring unique transparent frames and a patented modular design. The fans are mounted on shock-proof rubber stands for whisper-quiet efficiency, minimising all vibrations for pure, lucid visual nirvana.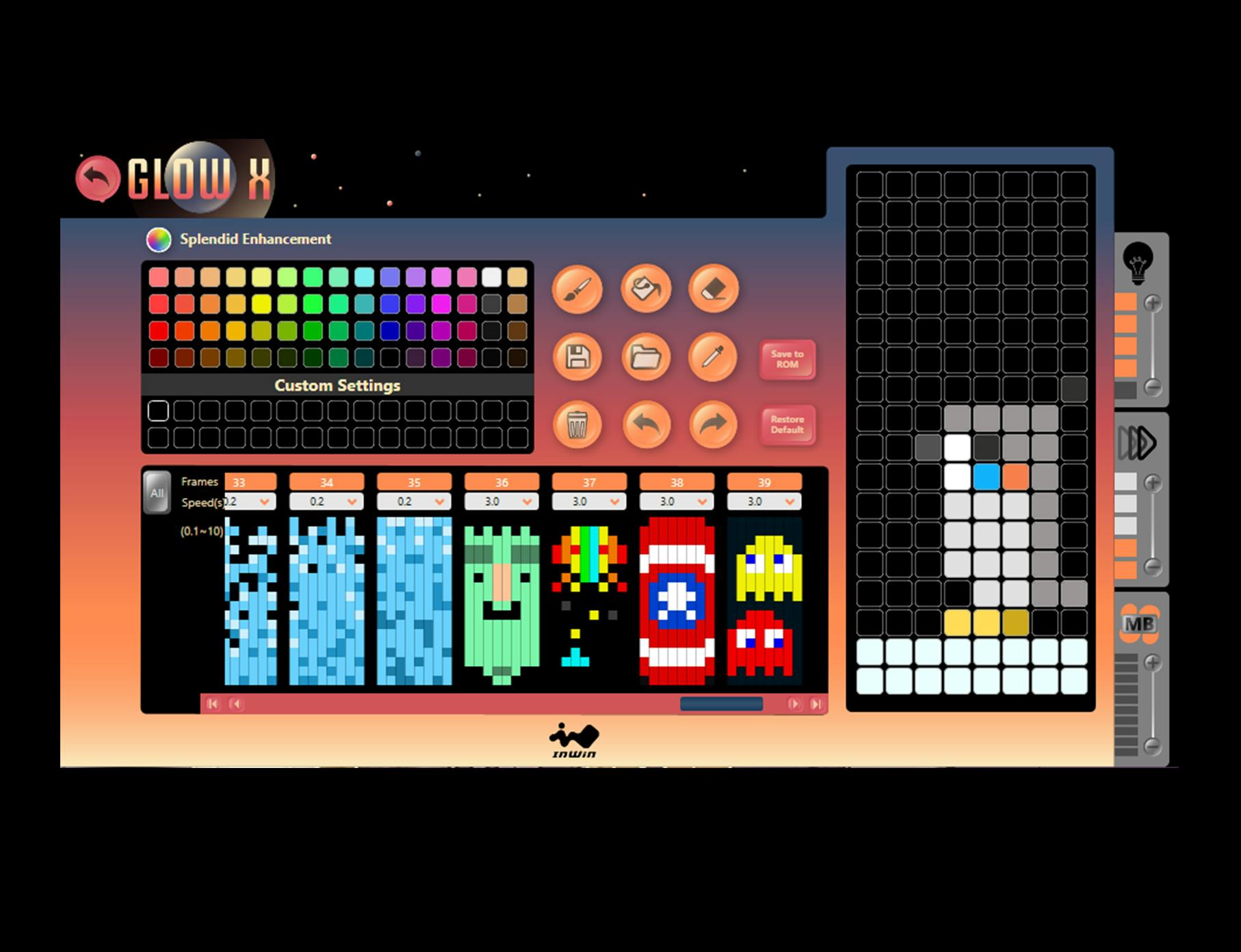 FULLY CUSTOM LED PANEL
Customise your own LED panel animations using the TRIXEL's GLOW X software – a user-friendly interface granting complete control over light colour calibrations, speeds and brightness levels. Bring your animations to life with 40 frames to play with and find a unique aesthetic for your space!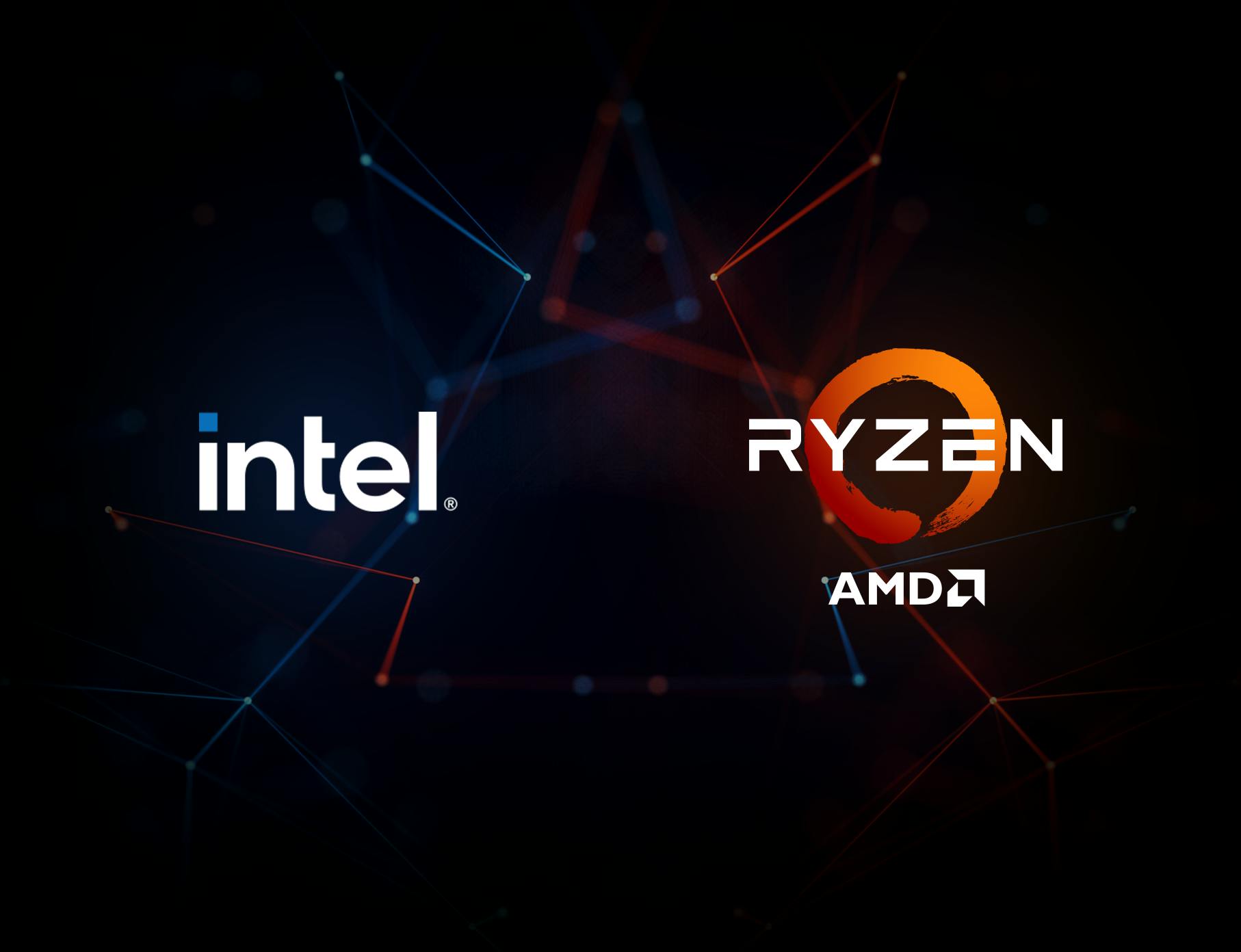 SELECT YOUR PROCESSOR
Choose between AMD and Intel chipsets to power your gaming or workflow needs. For extra power during intensive workloads or gaming sessions, Intel's Turbo Boost Technology can deliver additional power to your CPU for extra power during intensive workloads or gaming sessions. With AMD's SenseMI technology, Ryzen processors can optimise power consumption and CPU performance for gamers and content creators.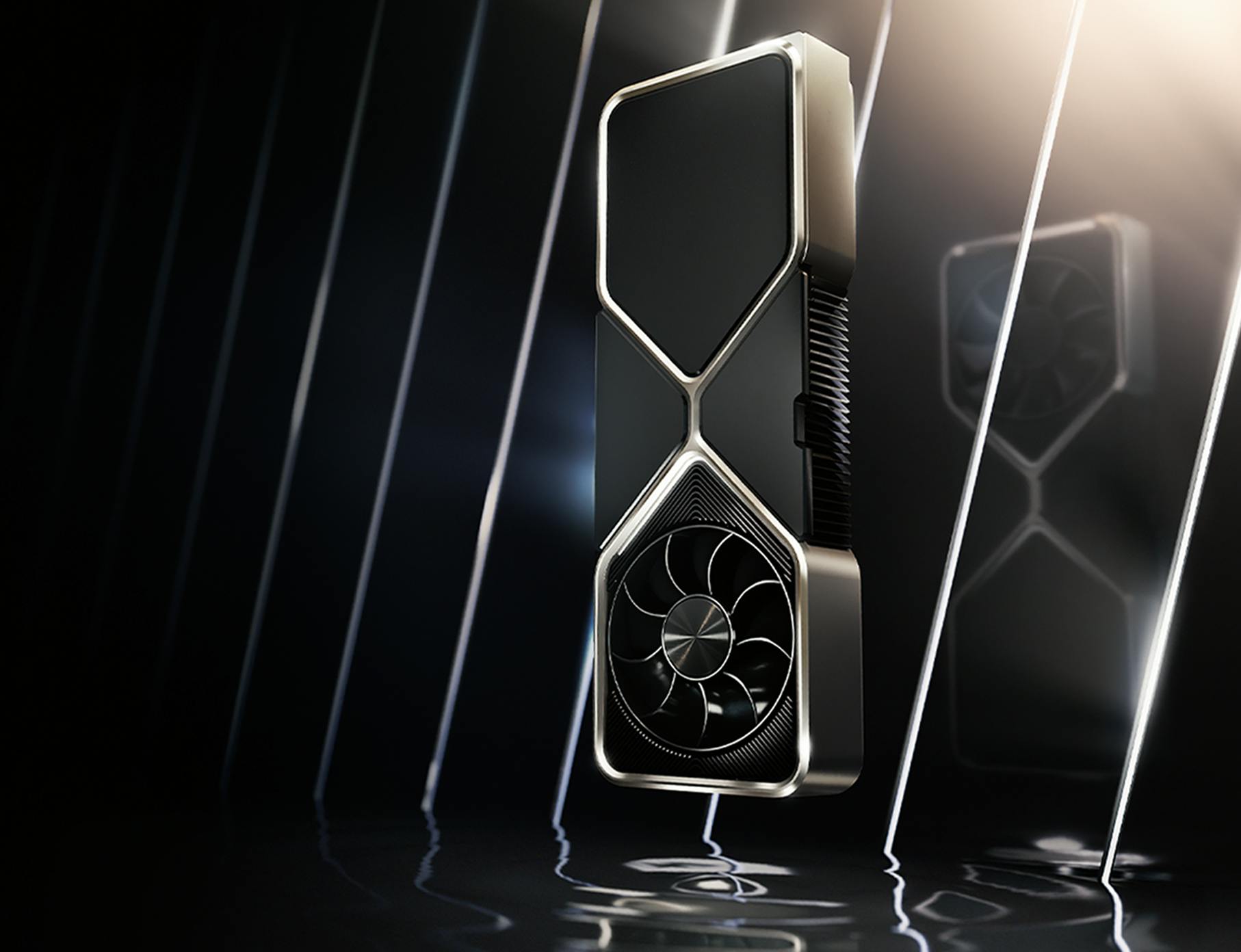 GEFORCE RTX™ 40-SERIES
Power your build with the latest graphic offerings from NVIDIA® GeForce®. Be it high-octane gaming at 1080p or even 4K, customise your Trixel with the latest GeForce RTX™ 40-Series GPUs for groundbreaking framerates and a blisteringly smooth experience running the most demanding titles.
3 YEARS WARRANTY
The TRIXEL comes with AFTERSHOCK PC's industry-leading three-year warranty – safeguarding your machine with 1-for-1 parts exchanges for any faulty components during its validity. We also offer optional doorstep pickup extensions to keep your AFTERSHOCK PC experience seamless.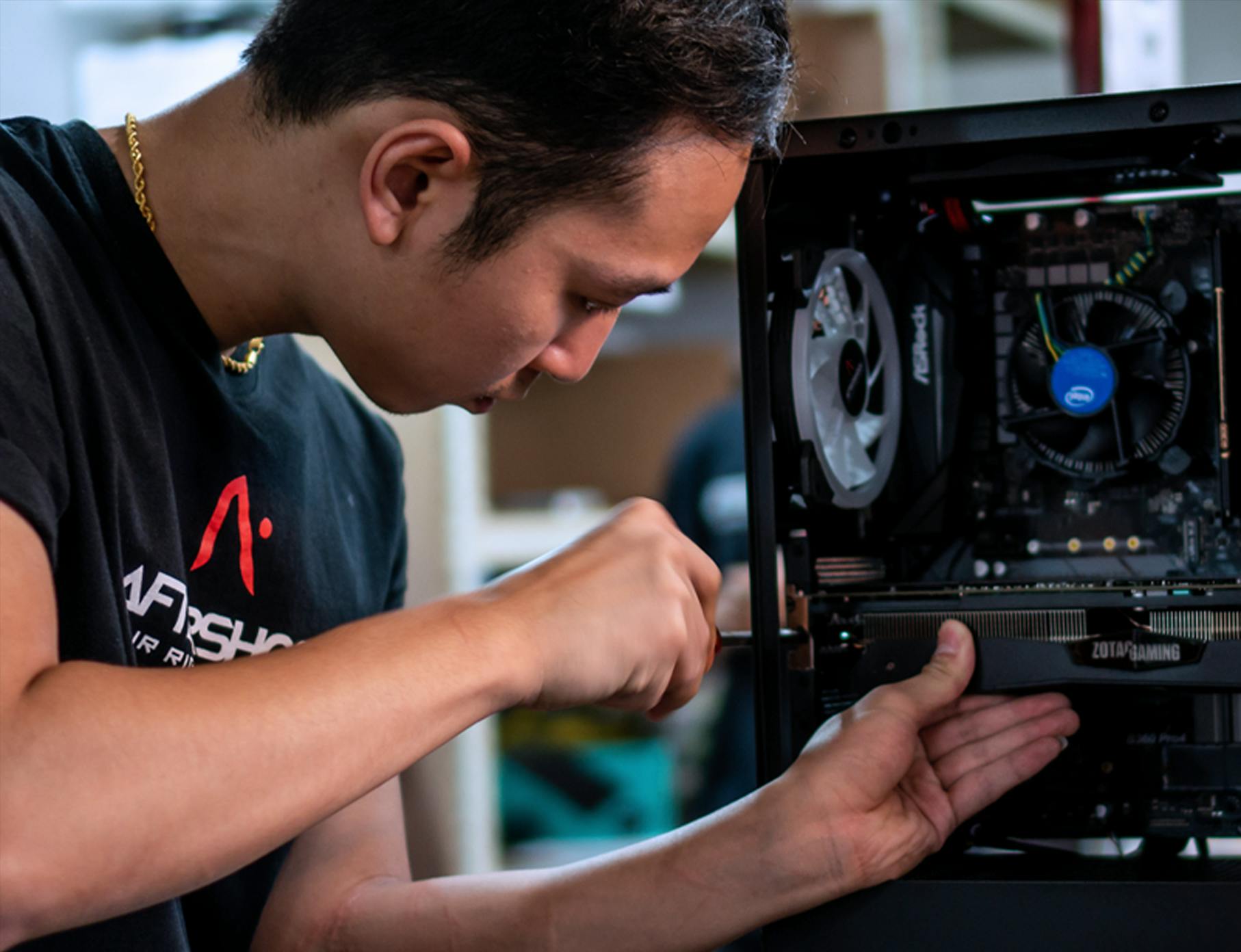 THE ULTIMATE CUSTOMER SERVICE & SUPPORT
Game and create worry-free with lifetime customer support powered by Singapore's largest Custom PC service team. At AFTERSHOCK PC, our commitment to the highest standards of customer care extends beyond purchase – our team of specialists and technicians work around the clock for a smooth and hassle-free ownership experience.
TECHNICAL SPECIFICATIONS
INWIN 309 Gaming Edition
Dimensions
553mm x 238mm x 500mm [ L x W x H ]
I/O Panel
1x LED & Fan Control Buttons